Do you want to optimize your WooCommerce store performance? 
Having your WooCommerce store optimized means your store is in the best condition and well-prepared for converting customers. 
There are a number of ways to optimize your WooCommerce store performance and start racking in the sales. Let's waste no more time!
Improve product visibility and discoverability 
A great way to optimize your WooCommerce store performance is by improving your product visibility and discoverability on sales channels. 
A recent survey by Google unearthed that 51% of global shoppers turn to Google to discover new brands and a further 75% of shoppers across the world used a Google product to assist them with shopping. Additionally, according to Shopify, 85% of orders on social media are coming from Facebook. This demonstrates the immense value of product visibility and discoverability in driving sales on Google Shopping and Facebook Shop.
There are also multiple ways to showcase your products more on sales channels. However, the shortest way to bring your products from WooCommerce store to everywhere on Facebook and Google is Socialhead's plugin.
Optimize your WooCommerce store performance with Socialhead's plugin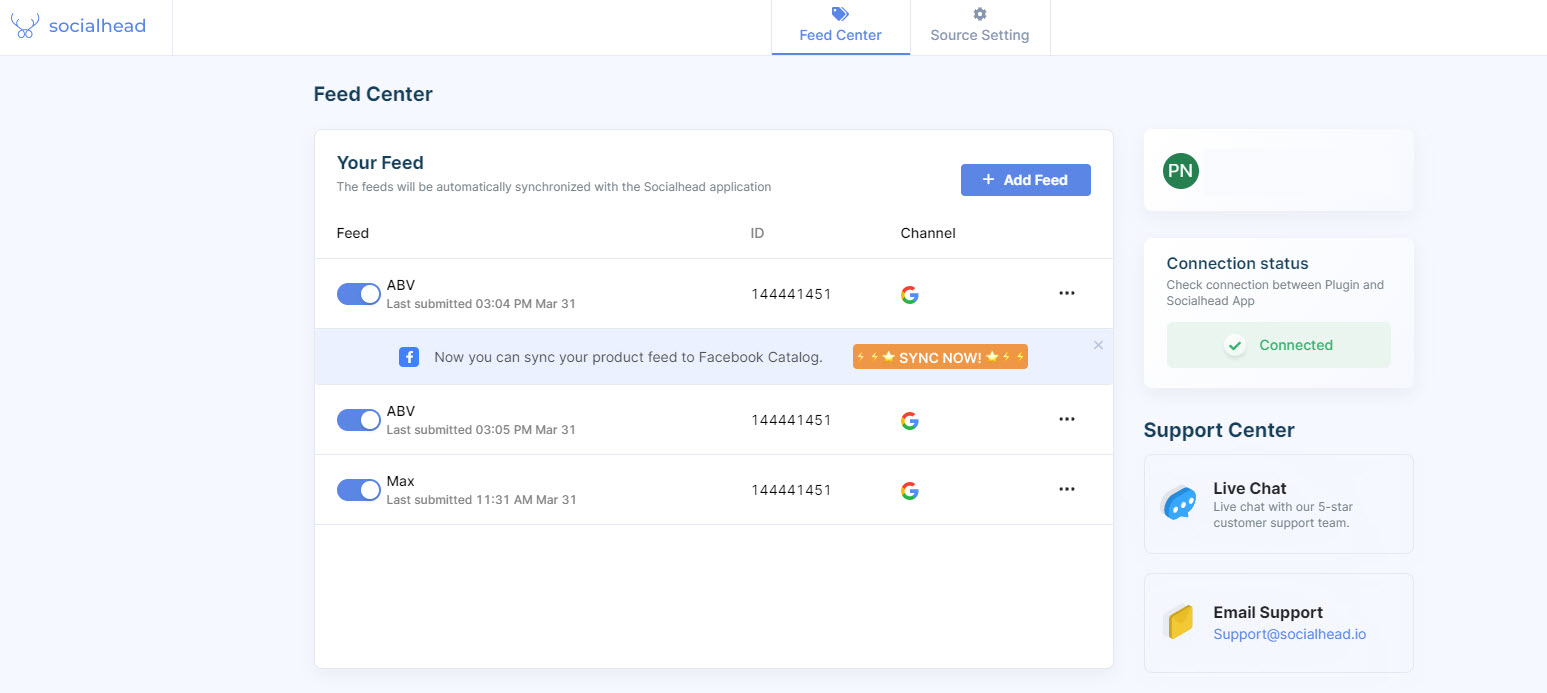 Product Feed for Google Shopping and More by Socialhead makes it simple for merchants to have products from their WooCommerce store displayed on these favorable shopping channels.
This WordPress plugin allows merchants to sync specific products to Google Shopping and Facebook Shop automatically in no time. 
Just a few clicks and your products will be ready-to-sell immediately.
In addition, the plugin enables you to optimize your product feeds to match Google's algorithm. This means you not only increase sales better but also boost your WooCommerce store performance on searching engines.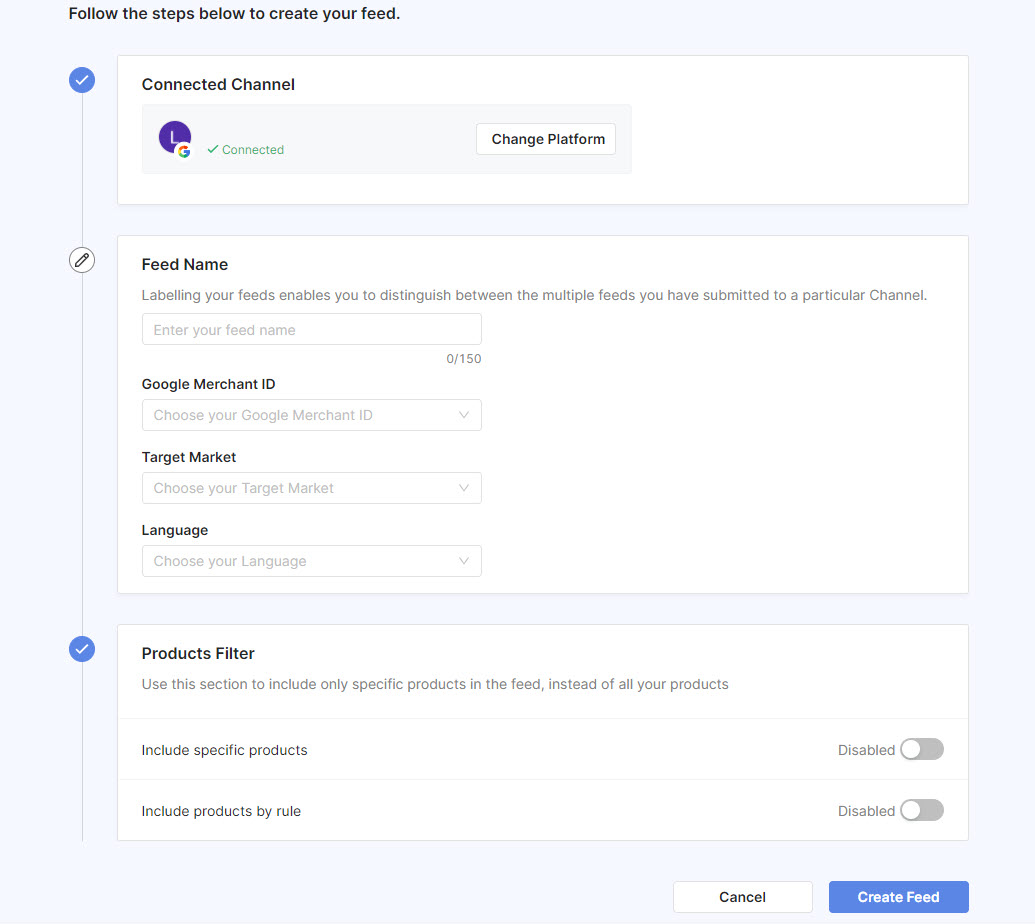 With Socialhead's plugin, you can create feeds that group the specific types of products you want to make discoverable. Moreover, you can quickly map product categories that match up with Google. Merchants can add custom text to each feed which will help highlight promotions associated with the group of products. 
Merchants are equipped with all the crucial features to optimize product feeds (Category Mapping, Product filter, Set Rules, etc).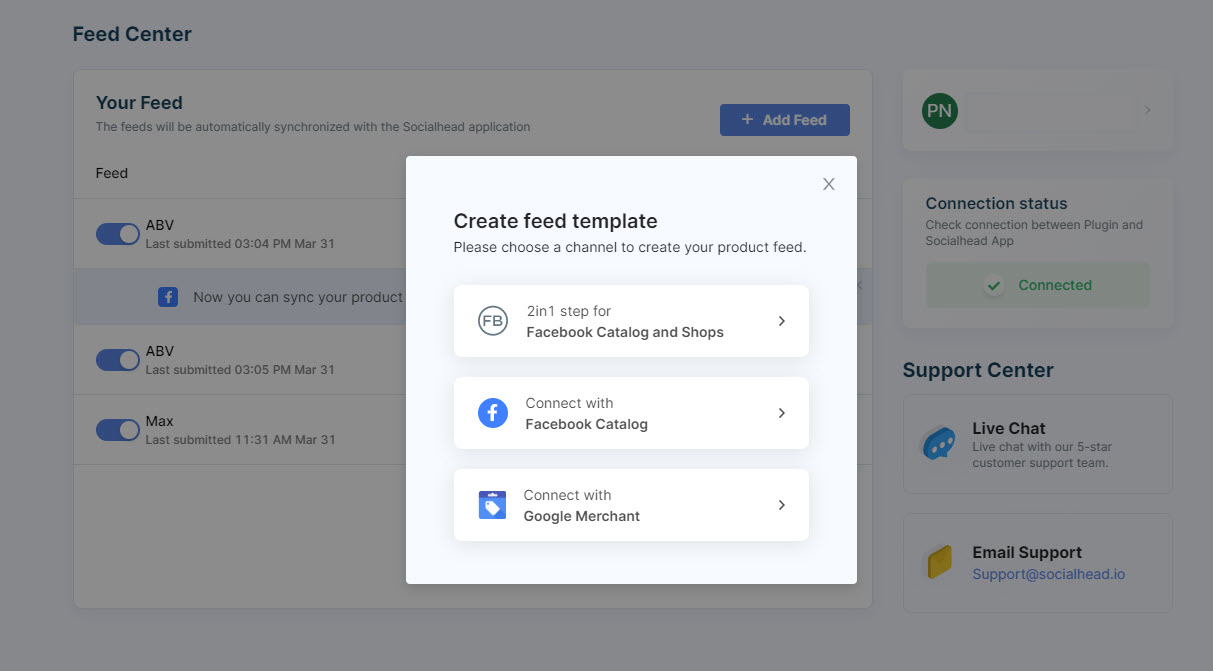 This plugin has also streamlined the process of creating your Facebook Catalogs/Shop. There is no need to go on to the Facebook site to set up a Facebook Shop/catalog. Merchants can create their Facebook Shop and Catalog within the plugin just in clicks. This game-changing feature saves you much time, and it's life-saving for WooCommerce newbies.
In brief, the Product Feed for Google Shopping and More is built to support you to sell across channels and improve product visibility and discoverability easily. By leveraging this useful plugin, it's no problem for you to boost sales and optimize your WooCommerce store performance.
Key Points
Sync product feeds to Google Shopping and Facebook Shop

Optimized feeds for better visibility and discoverability
Improve SEO for WooCommerce Store
One of WordPress's powerful tips to optimize WooCommerce store performance is SEO. By improving the SEO of your store page, you are exposing your products to more and more customers through searching engines. 
However, just simply using WordPress as your CMS of choice does not mean your store will automatically rank at the top of search engines. Let's do something with it!
There are a number of steps you can execute in order to take your search engine optimization to the next level.
Optimize SEO by themes and plugins
To make your WooCommerce store SEO-friendly, the most direct way is through your WordPress theme. There are a number of free themes available in WordPress, including; TheGem and Blossom Shop, which promise to provide you with higher rankings due to their technical performance.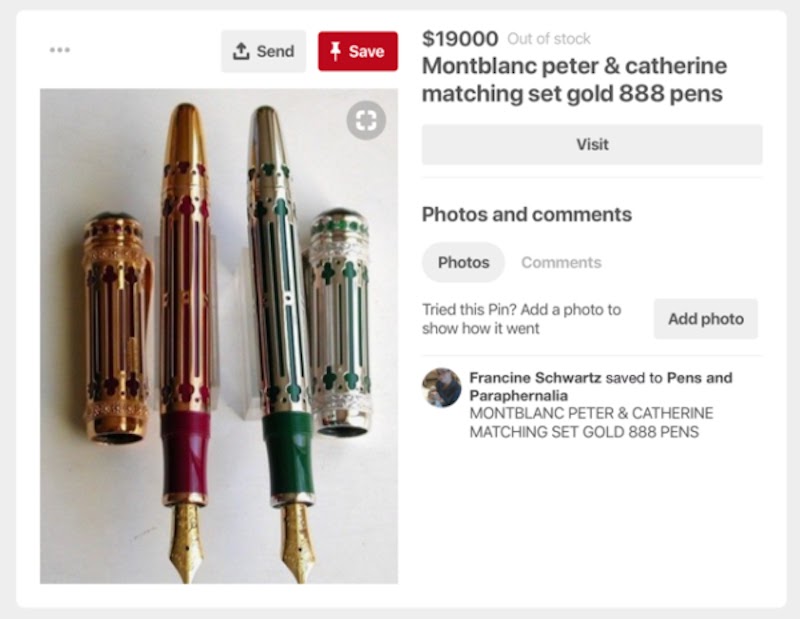 On the other hand, if you are not keen on changing your existing WordPress theme, there are multiple plugins available to help boost your store's SEO performance. An SEO plugin enhances WooCommerce store performance by allowing merchants to add an SEO title, meta description, and meta keywords to every product posted on the site. This makes it much more likely for the products in your store that match searches by consumers to appear higher in the search results.
Yoast SEO is the number one SEO plugin on WordPress with over five million active users and a five-star rating. Features to get you on your way to climbing the search ranks. They include an extra settings menu that allows you to edit product information such as brand and manufacturer, the ability to add unique GTIN/ISBN/MPN information, social media search optimization, optimized breadcrumb navigation, and sitemap cleaning. You can add these great capabilities to your WooCommerce store site for just $69.
If you are a merchant looking for a free SEO plugin for your online store, All in One SEO is a great option, particularly if you are a beginner when it comes to SEO as it automates metadata.
Anyway, make sure that you improve your WooCommerce store SEO!
Key Points
SEO friendly WordPress themes

SEO plugins allow for metadata

Richer descriptions with Yoast SEO
Optimize your Payment Process
Make sure that your store has multiple payment gateways to prevent customers from abandoning their carts because of payment issues. Every customer has their preferred method of making online payments, so it is crucial that your store caters to various gateways and options.
WooCommerce comes with the Stripe and PayPal gateways by default.  However, there are other payment gateways that you can include on your site. In addition, you can enhance the payment process through WordPress plugins.
Amazon Pay is a free plugin that supports payments coming from the US and a number of European countries, adapting the currency to reflect the user's origin. It also supports recurring payments. This makes purchases faster for returning customers and customers remaining on your site throughout the checkout process.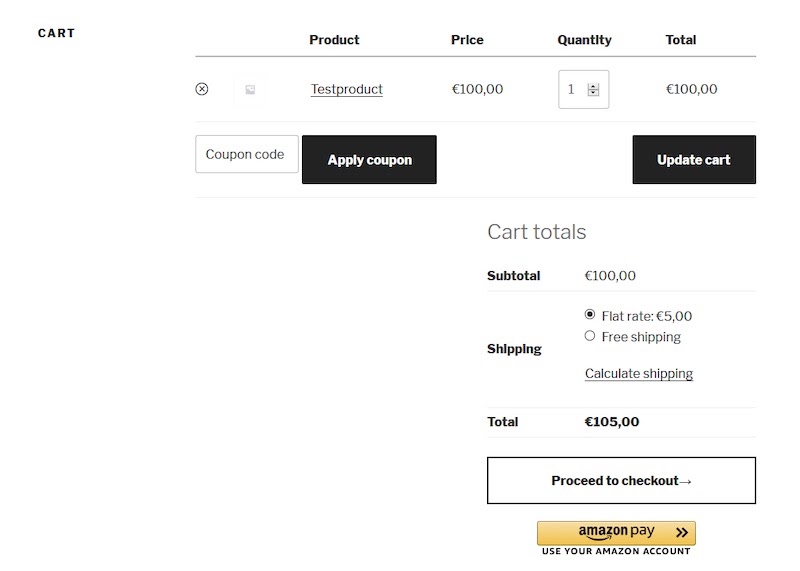 Especially with WP Simple Pay, merchants can upgrade their Stripe payments by making payments faster for customers with its ability to verify a zip or postal code without an address, giving your store a more global reach with its support of 27 languages and over 135 currencies, and increasing the payment methods available by adding Apple Pay and Google Pay.
Most merchants tend to ignore the payment process, so don't make the same mistake. Diversify your payment methods if you want to optimize your WooCommerce store performance and gain more sales.
Key Points
Include multiple gateways and payment options

Improve the process of using your chosen gateway
Improve your Database
WordPress sites are stored in a database and over time the website will accumulate data. WooCommerce sites have additional data such as product pages, categories, and tags, alongside the standard website data of post drafts and trashed pages. As a result, WooCommerce databases will need to be cleaned more often than other types of sites. By regularly cleaning your database you can ensure that your website speed remains fast so you don't lose impatient customers due to slow loading times. This plays an important role in optimizing your WooCommerce store performance.
One of the most popular plugins that can handle all of this for you is WP Optimize. This all-in-one plugin cleans your database, compresses your images, and caches your site for optimal performance.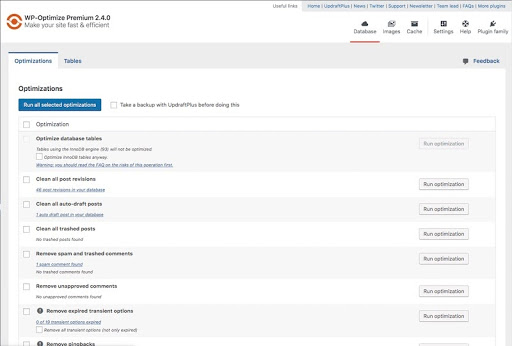 WP Optimize cleans your database by removing unnecessary data such as trashed or unapproved comments and stale data.  Moreover, it gives you control of exactly which other optimizations you want the plugin to carry out. Users of this plugin can also set a schedule for regular, automatic database clean-ups.
Large images can cause extremely long page loading times. WP Optimize rectifies this by compressing PNG, JPEG, GIF, BMP, and TIF images to a size of less than 5MB. This can be done in bulk. Images can also be compressed instantly when they are added to your site with less quality loss.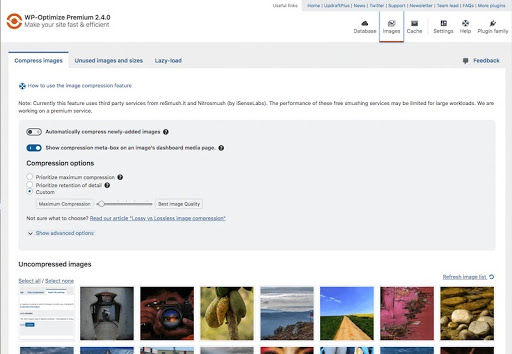 Caching allows WooCommerce pages to load at lightning-fast speed as it temporarily stores page data to be accessed in an instant. This plugin gives your site this capability with minimal effort.
Key Points
Clean database for faster performance

Compress images to decrease loading times

Cache pages for instant page loading
User-friendly Sites Improve WooCommerce Store Performance
A quick way to deter potential customers is poor site design. If it is too difficult for customers to find the products they are looking for, you are pretty much guaranteed to never have them visit your site again. Therefore, the next thing to do to optimize WooCommerce store performance is user experience. Make sure your store page is user-friendly in design and content as well.
This means that site navigation needs to be simple. It should take a minimal amount of clicks for consumers visiting your online store to find the appropriate products. 
The first step towards achieving this is making sure that the menu options on your homepage are clearly defined. Identify and list the different product categories and subcategories as menu options. Then customers can easily and quickly navigate to the correct pages. 
WooCommerce merchants should also ensure that they have listed other key parameters such as detailed product attributes and price.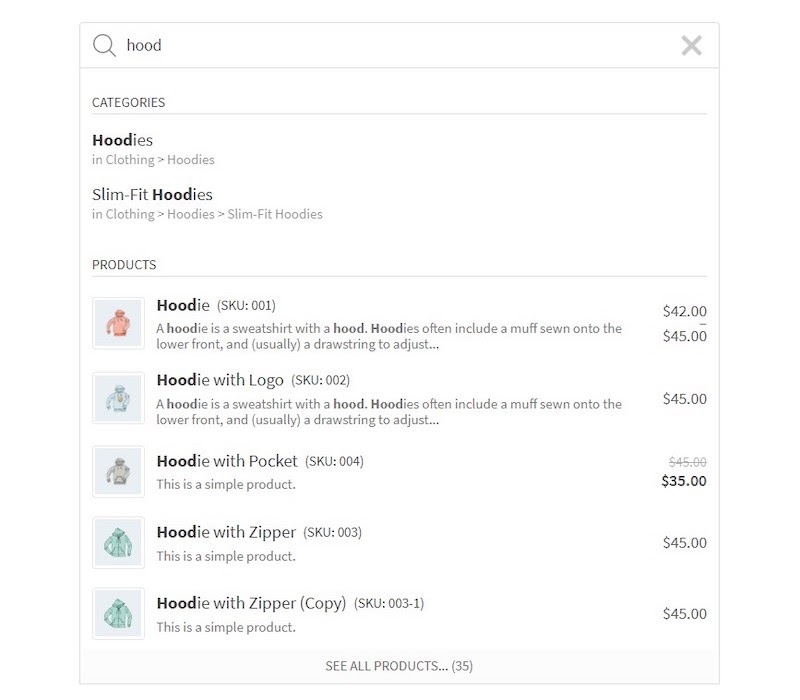 Once this is accomplished, merchants can install search plugins like WOOF and Ajax Search for their WooCommerce stores. Both plugins allow visitors to search for products under multiple parameters and save their search queries. These together increase the efficiency of navigating through the website for customers as they can quickly access specific products in just a couple of clicks.
A key feature of Ajax Search is its ability to provide live search suggestions and autocomplete. This helps consumers to filter through products. The plugin also adds a visual aspect within the search results so that customers will see product images alongside the price and description of suggested products.
Key Points
Minimize the number of clicks

Include detailed product attributes

Install search plugins
Facilitate Interaction with Customers
The customer experience can be further optimized when WooCommerce merchants facilitate engagement between the company and consumers. 
Customers always have multiple questions about a product, delivery, services offered, or any general issues they might be facing. Customers expect to have their questions answered instantly and will abandon their purchase when facing uncertainty or late responses. Therefore, a Live Chat plugin will allow customers to get personalized and highly relevant answers quickly. 
By facilitating customer engagement via live chat, you improve customer satisfaction and their likelihood to make a purchase.
Optimizing WooCommerce store performance with live chat plugins
For your information, LiveChat is a popular free plugin that will instantly empower your store to communicate with customers in real-time chat. This speedy plugin can be used on laptops, tablets, and mobile devices so your customer service agents do their jobs anywhere. If a message is sent out of working hours, a support ticket will be prepared for your agents to reply once office hours are resumed.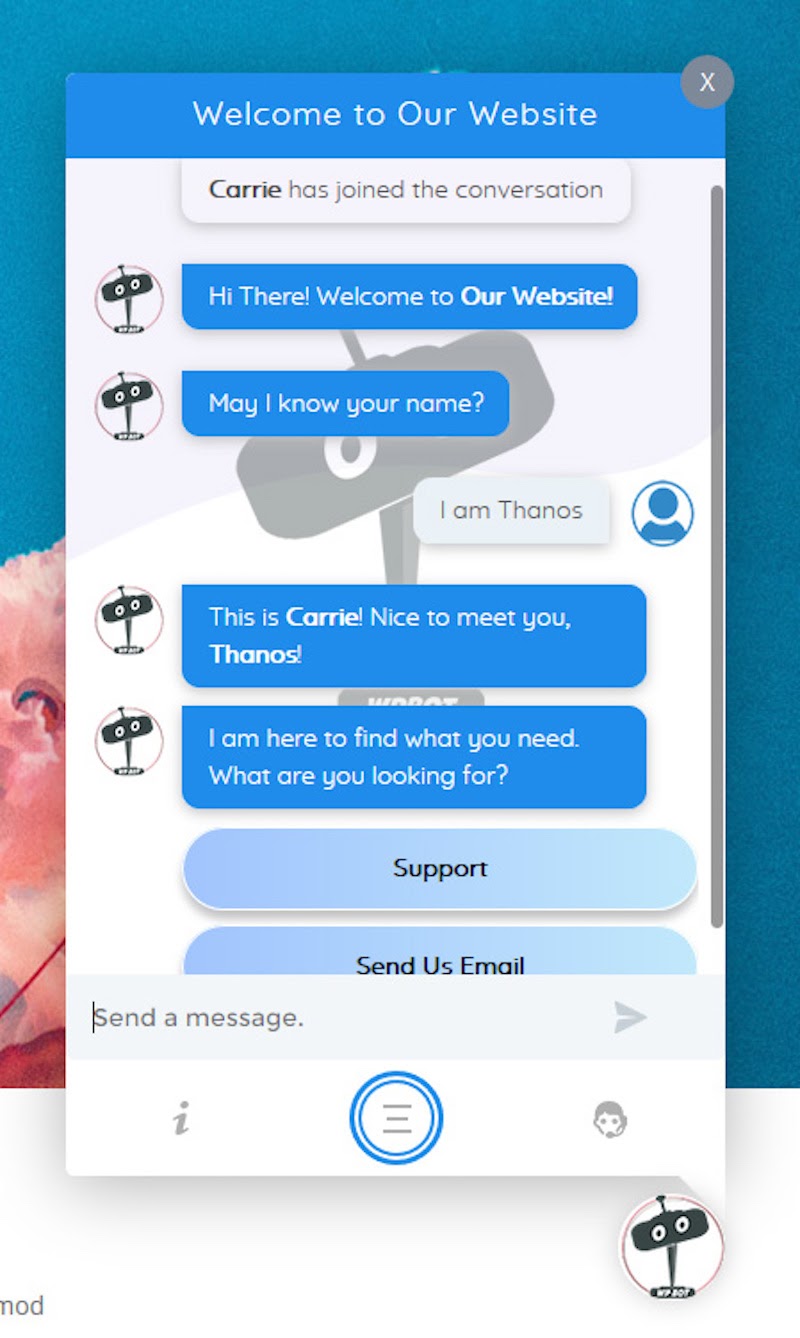 If you are looking for an around-the-clock customer service solution with no physical person required, then ChatBot is the best plugin for your store.
This plugin uses artificial intelligence to generate answers for your curious customers instantly. WooCommerce merchants can easily create custom conversations by programming different scenarios using the drag and drop interface featured in the plugin. 
There are also ready-made, industry-specific conversation templates that can be used, making it a great choice for beginners. Should the customer need to communicate with a real person, ChatBot can forward them to your customer support agent via your platform of choice.
Key Points
Allow for instant communication between customer and company

LiveChat for real-time communication between agents and customers

ChatBot for automated AI chat
Final Thoughts
Optimizing WooCommerce store performance is a great way to generate sales and encourage customers to return regularly for purchases from your store. By following the aforementioned tips above, WooCommerce merchants can be assured that their online shop is functioning in a way that is most beneficial to their customers.