Despite all the effort put out, not many brands can see progress with their Facebook engagement rate. In this article, we're going to cover What Facebook engagement rate is, Why It is Important and How to Increase Facebook Engagement for your business.
What is Facebook Engagement Rate?
To ensure that we're on the same page, firstly we want to make clear you get what Facebook Engagement is.
Facebook engagement rate refers to the measurable interactions your content receives from Facebook users on the platform. They are:
Clicks – How many times your content is seen

Shares – How many people share your content to their news feeds

Reactions – How many people react (like/heart/wow, etc.) to your post

Comments – How many people leave comments on your content

Follows – How many people follow you after seeing your content

Saves – How many people save your post
👉 Total Engagement = Clicks + Shares + Reactions + Comments + Follows + Saves
NOTE: You can save some effort by omitting certain interactions. For instance, if the number of saves is very insignificant compared to other factors, you can exclude it from the formula.
Just like with Instagram, there are quite a few formulas to calculate your engagement rate for your Facebook Page. But we are going to show you only the most widely used one:
Engagement Rate =  Total Engagement / Impressions
We don't recommend dividing total engagement by followers because it might be misleading (not every follower sees your content)
Why is Facebook Engagement so important?
Since Facebook decided to prioritize posts from families and friends instead of business, every brand has seen a decline in its Facebook engagement rate. 
Take a look at the Facebook Engagement Benchmark brought to you by RivalIQ.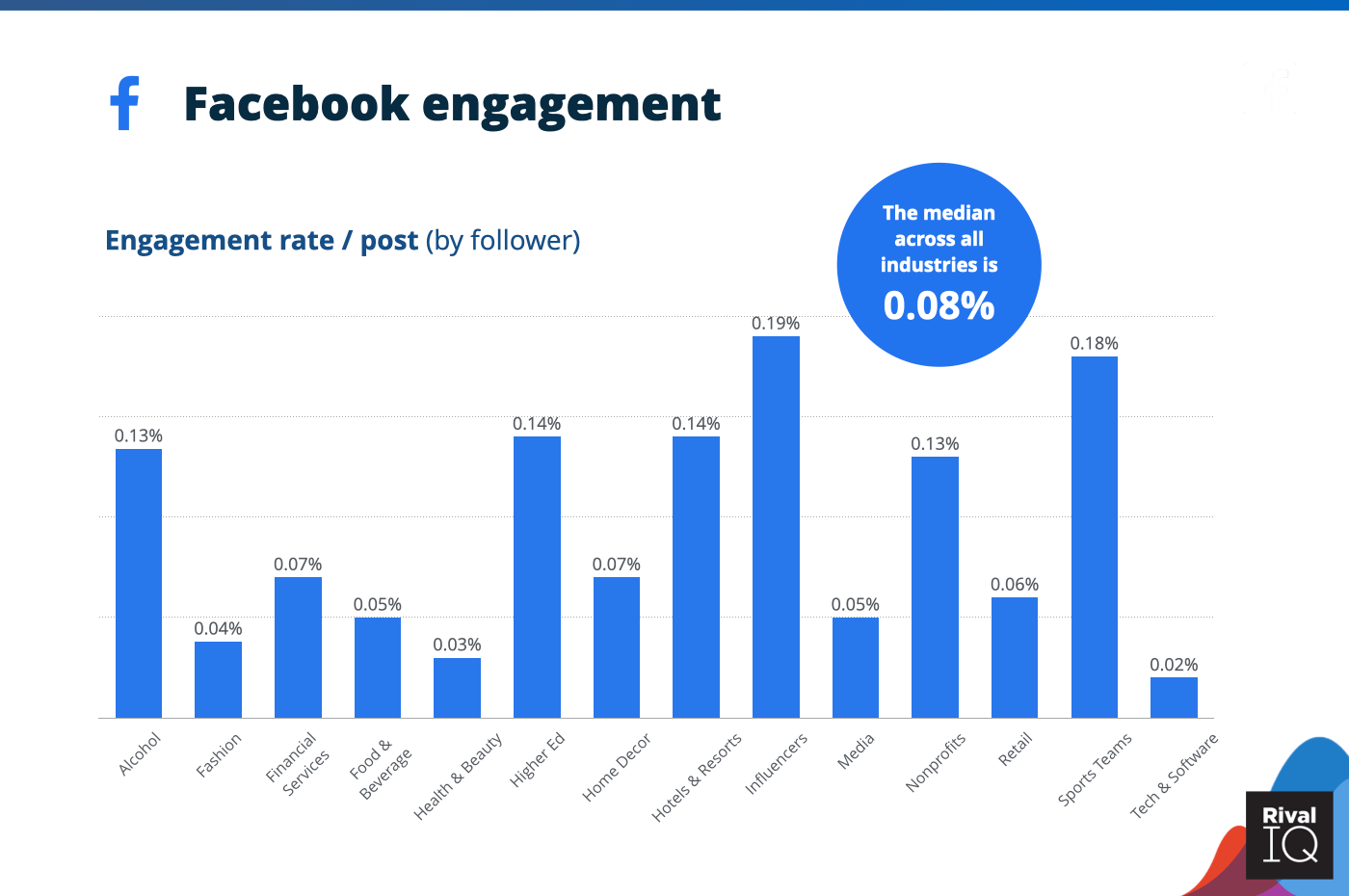 If your Facebook engagement is below the industry average, the red flag is flying. When your content keeps people engaged, Facebook elevates them higher on followers' news feeds. Otherwise, your Facebook posts will lie next to the Titanic. 
That means despite Facebook's increasingly challenging algorithm, it's not the end of the day for merchants. Indeed, those who can spark natural interactions and meaningful conversations still survive and thrive. 
That's because if many people engage with your content, it leaves Facebook a positive signal that you're delivering some good stuff to the community.
KEY TAKEAWAY: map out a coherent Facebook content strategy for getting people to react, comment, share your posts. 
But we suggest you not do it by yourself since we got you covered with 10 Tips that actually work!
10 tips to increase Facebook engagement rate
Now let's dive deeper into the best 10 tips to boost your engagement on Facebook that we've been constantly testing with our official fan page. It is actually not as hard as you may think!
Tip #1: Know your audience
Already created informative captions with stunning pictures for your Facebook posts? That's cool but what if that's not something your followers are interested in? They're going to skip it in a flash.
We know how disappointing it is to put out a lot of effort into something then see it goes in vain.
To avoid that painful experience, the first and foremost thing you need to make clear is to draw your audience's portrait. 
Insights from Business Suite
Navigate to your Facebook Page > Select Business Suite > Head to the Audience section. From here you can have a broader view of your audience, who they are, their genders, their ages, where they come from.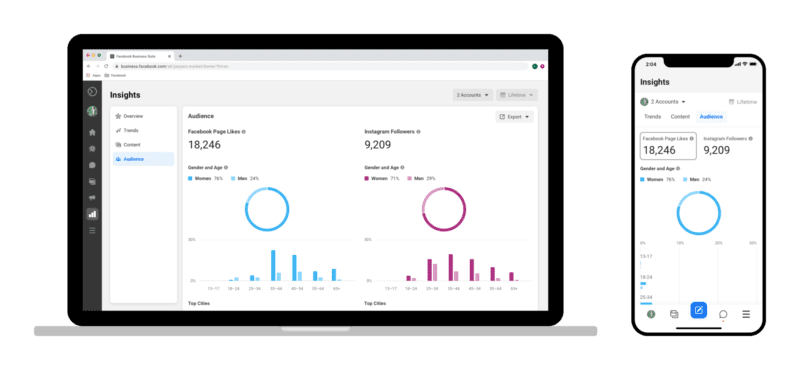 Afterward, tailor your content to fit your audience's demographics. If most of your audience are Gen-Z and millennials, for instance, you should create less formal and trendy content.
Insights from Creator Studio
After your page has been on the radar for a while (a month perhaps?). It's time to get deeper insights into your audience with Facebook Creator Studio.
Navigate to your Facebook Page 

Select

Insights 

Click at

Creator Studio

(the third one from the top)

Choose

Audience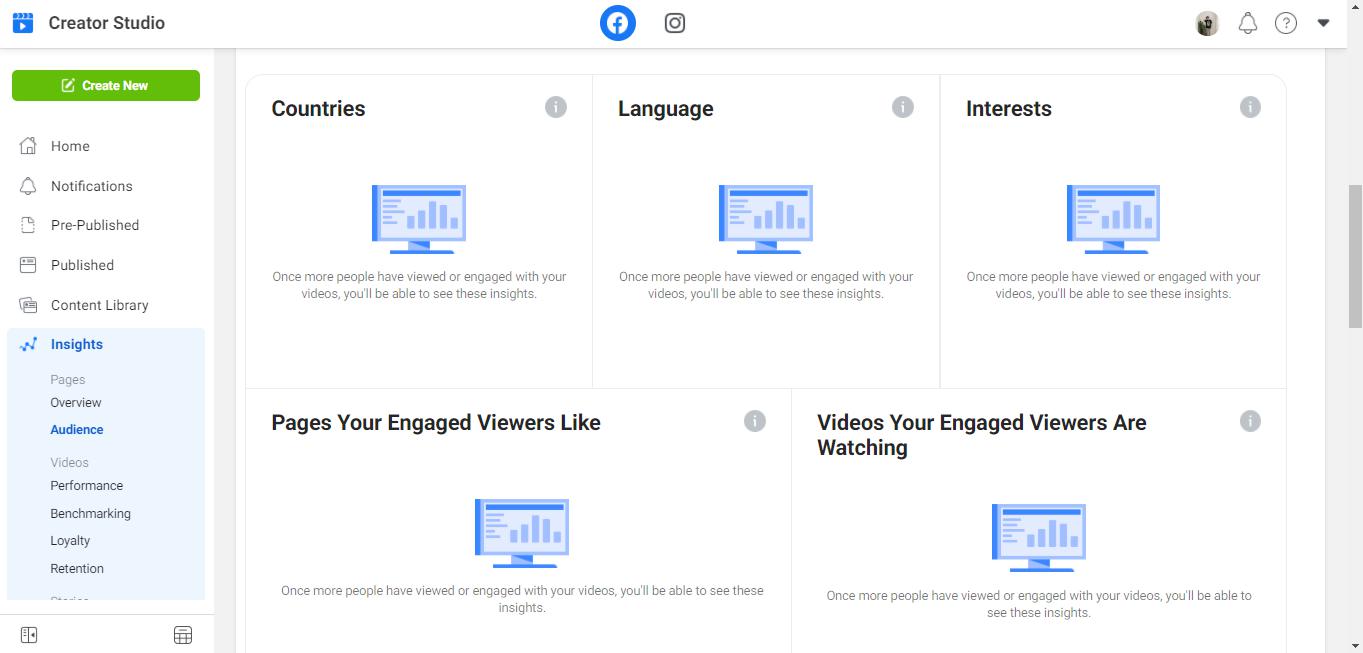 From here, you tap into very precious insights such as "Pages Your Engaged Viewers Like" or "Videos Your Engaged Viewers Are Watching".
By taking all these pieces of information into account, you can be more likely to create content that keeps your audience interacting with your content and increase your Facebook engagement rate.
Tip #2: Choose high-quality images
Even though Facebook is not a visual-centric platform like Instagram or Tiktok, most of your posts should include a visual element.
And when you add a photo or video, make sure they're of:
High-resolution:

iPhone 13 is going to be launched shortly so there's no excuse to post a blurry picture/video to scare your followers away

Right size and aspect ratio

: an image used for a Facebook feed post is different from that of Facebook Story or Facebook Carousel Ads
👉 Want some advice on choosing pictures with the right formats? Here it is (confirmed by Facebook themselves)
Tip #3: Post consistently at optimal times
Don't just post whenever you feel like it unless you want your efforts to go in vain. Instead, post at the times when your followers are most active and likely to see your content.
In fact, Facebook has confirmed that posting at the right time helps increase your Facebook engagement rate greatly.
To view when your audience is most active is as easy as a pie of cake!
Head to the Facebook page you manage

Choose

Insights

 

Click at

Posts

Select

When Your Fans Are Online
Now if your audience is most active during working hours, it's awesomely convenient. However, if they are online when you're sleeping tight, they surely come from faraway countries. 
And if that's the case, we don't suggest you set an alarm to wake up amid the night and post. Instead, you should schedule your Facebook posts. 
But supposing you want to cross-post on Facebook & Twitter at the same time with available templates, install our proud app- Socialpublish– FB, Twitter.
Tip #4: Say No to "Engagement Bait"
Have you ever seen Facebook posts that ask people to take action without any clear purpose? They are Facebook's so-called 'engagement baits' and they look like these:
React Wow if you're crazy about cupcakes and Love if you're more into doughnuts

Comment YES if you love truffles as I DO

Tag that one friend who looks exactly like this
We know it's hard initially to increase Facebook engagement and grow your organic reach on news feeds. However, scream a big, capital NOPE to engagement baits like above, shall we?
That's because Facebook did declare that they'll identify and penalize the posts that use engagement baits by demoting them. 
#5: Ask followers to add your page as Favorites
If you bring about helpful posts and positive values to your followers, do not hesitate to ask your followers to add your page as their Favorites so that they won't miss out on any of your content. 
However, not many Facebook users know this, so make sure you mention it to your followers. But don't be too obsessed with it and go spam your followers on every post.
TIP: Pin the posts that receive the highest engagement on top of your page. Then ensure you specify how people could add your page to their Favorites in the Following Settings. 
#6: Make the best use of Facebook Stories
Facebook Stories have prominent real estate on the top of your screen. Therefore, posting them frequently is an awesome tactic to increase the likelihood that your content is seen. 
Since Facebook Stories appear on top of users' feeds, you can post whenever you like without worrying about spamming your followers. 
Additionally, Facebook Stories are informal, thus it can be a potent marketing tool to build a closer connection with your audience and eventually increase the engagement rate for your Facebook page.
Tip #7: Always respond to your followers
No one likes being ignored! That's why if your followers ask a question or complain in the comment section, don't give them a cold shoulder!
"81% of consumers won't recommend a brand to their friends if they don't get a reply on social media from that brand." 
Though 42% of consumers expect replies from brands on social media in 60 minutes, if you can manage to reply to them ASAP then do so!
Take a look at how Paula's Choice is doing such a good job at engaging back with their followers' comments.
Want to maximize your social selling on Facebook? Consider our proud Socialreply: Live Chat, Chatbot! This is a robust Shopify app that helps you manage Facebook comments, chats, and Instagram Direct Messages- all in one place.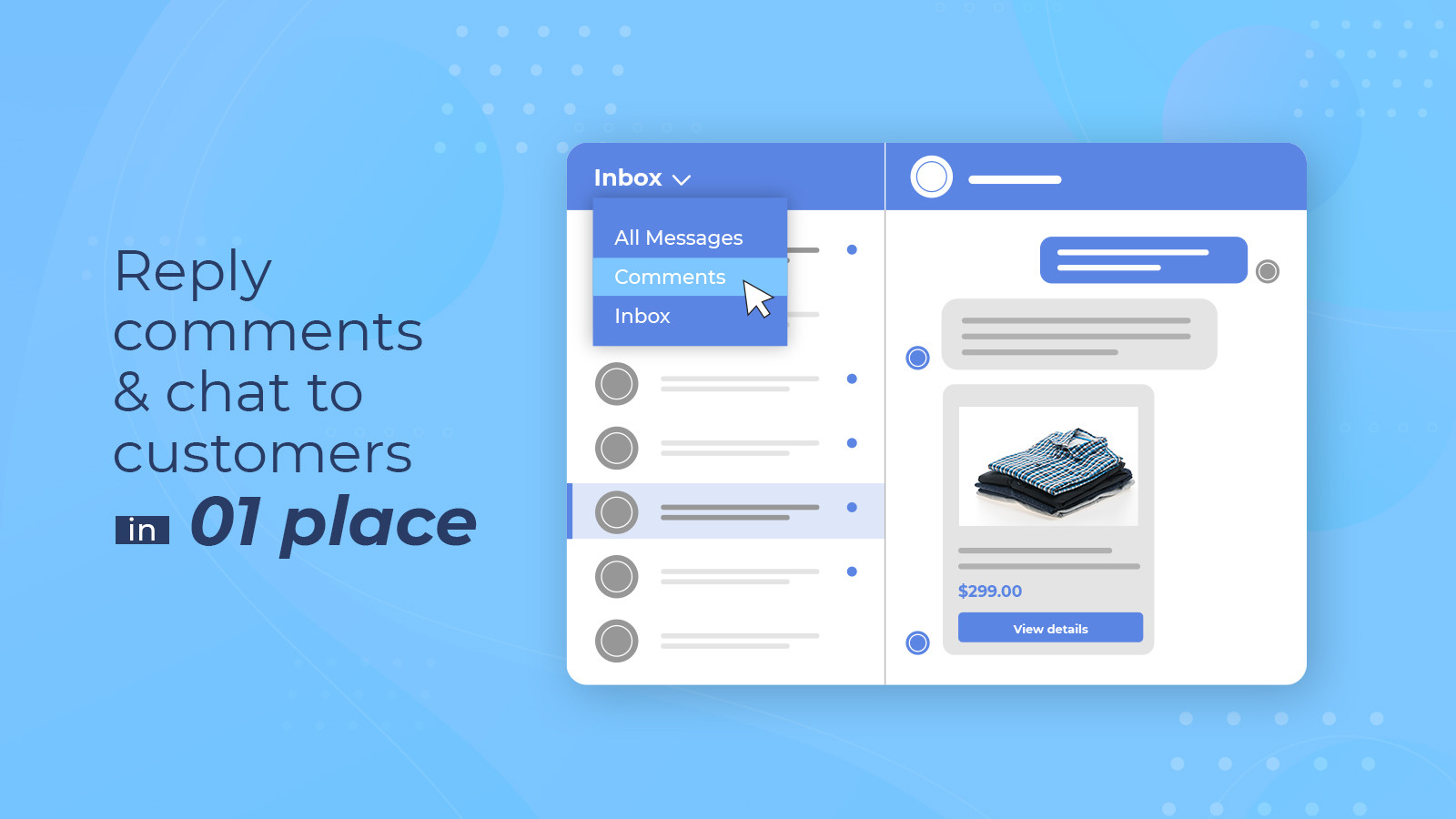 Plus, we suggest this app also because it can help you auto-reply or auto-hide comments by keywords, which makes you look more professional on the platform.  
Tip #8: Optimize your Facebook links
We understand that as a merchant, attaching links to your Facebook posts is super necessary. However, you should optimize the links that you're going to input first. 
Facebook wants users to spend more time on the app. Therefore, Facebook did confirm that they will prioritize links that re-direct users to fast-loading pages. 
Besides page loading, there're other factors Facebook will use to rank your posts. 
What is the content of the landing page?

If the landing page contains irrelevant/sexual/violent/clickbait content, Facebook will demote your posts (or even suspend your account if you do so repeatedly) 

How do people engage with the link?

Facebook will also take into account how people interact with the link you add (how many people click at the link & engage with the post). 
The key takeaway here is to input quality links that lead your followers to a relevant, fast-loading landing page.
Tip #9: Embrace Facebook Groups
Have you been running your business for a while and earned a quite number of followers? If so, build a Facebook Group where you can gather your brand advocates and keep them engaged even more.
When you give your audience non-Google content they can hardly ever find anywhere else, they will stay, waiting to become your loyal fans
Tip #10: Write Short but Engaging Captions
Always bear in mind that "social scrollers" are prevailing on any social media platform including Facebook. (they hate long plain texts actually)
That's why most of the captions for your Facebook posts need to be straightforward and engaging.
Consider a caption that:
Has a witty element (everyone loves laughing, don't they?)

Encourages conversations (a Poller? Or simply ask an interesting question)

Reflects your brand's vibe 
It's time to Improve your Facebook engagement!
In short, given how strict Facebook's algorithms are with businesses in 2021, increasing engagement for your Facebook Page has never been this challenging.
Thus, we genuinely hope our tips can help you step up ahead in the game!