With 500 million daily active users, notwithstanding their ephemeral nature, Facebook Stories can help you enhance a more intimate relationship with your audience & keep them engaged.
However, brands can only make an actual difference with Facebook Stories when handling this short-form content adequately, which we'll show you how in this article. 
What are Facebook Stories?
Facebook Stories are short-form, informal content that has a longevity of 24 hours. 
You can choose to take photos/ record videos with Facebook's in-app camera or upload your existing media. 
Afterward, you can touch up your stories with texts, filters, stickers, audio, etc. like you can do with Instagram Stories.   
When someone views Facebook Stories without swiping immediately, stories under photo format last 5 seconds while those under video format last 26 seconds. If your video exceeds this time limit, it'll be auto-split into 26-second segments that play after one another.
Why Should you Use Facebook Stories for your business?
Though Facebook Stories adoption rate is slower than the "Stories pioneers"- Snapchat & Instagram, there are still enormous benefits to using them for your business.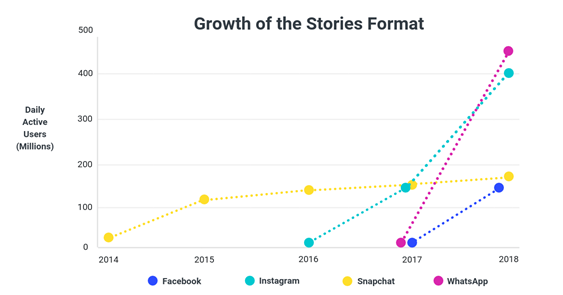 Firstly, no one can deny that Facebook has come a really long way in its commitment to making stories go all the rage. 
With various updates Facebook has rolled out (stories preview tiles, AR filters, etc.) to promote stories, brands that are embracing Facebook Stories may gain the first-mover advantage soon later.
But in the meantime, here are the perks you can get from incorporating Facebook Stories in your marketing effort: 
Bypass the Facebook Algorithm
Since Facebook declared its changing vision in 2018, the Facebook algorithm for feed posts now works in a way that shows less marketing content. 
As a repercussion, many brands have been struggling with remarkable declining engagement for their content on the platform. 
And that's when Facebook Stories reign as an absolute life-saver thanks to their strategic position. 
When you open Facebook, Stories have a prominent location on the top of your screen. Thus, posting Facebook Stories frequently is a brilliant way to ensure your content is seen. 
Also, it's noteworthy that Facebook Stories are now showing up between news feed posts, making them even more accessible to users.
Humanize your brand with a low-cost entry
Stunning visuals & well-curated captions are perhaps indispensable parts of Facebook feed posts. However, customers don't expect a Hollywood movie poster to appear on their screen while they're binge-watching stories.
Instead, Facebook Stories are a great tool through which you humanize your brand, spark informal conversation with your audience.
And in order to do that, everything you need to throw the party is a smartphone with good camera capabilities.
More importantly, now you can cross-post Instagram Stories to Facebook Stories with a single click. So why not?
How to Create Facebook Stories for Business?
Unlike Instagram, Facebook allows you to create and share stories via any device (whether smartphone or computer). 
But with computer mode on, you can only post stories under image or plain text format without playing around with fun filters & catchy music. 
Therefore, here's how you can breathe more souls into your stories with your smartphone! (it's as easy as a pie of cake)
#Step 1: Select the Facebook Page you want to Create Story
On the bottom right corner of the control panel on your screen, hit Menu then select the page you want to create a story with. Then click Create Story.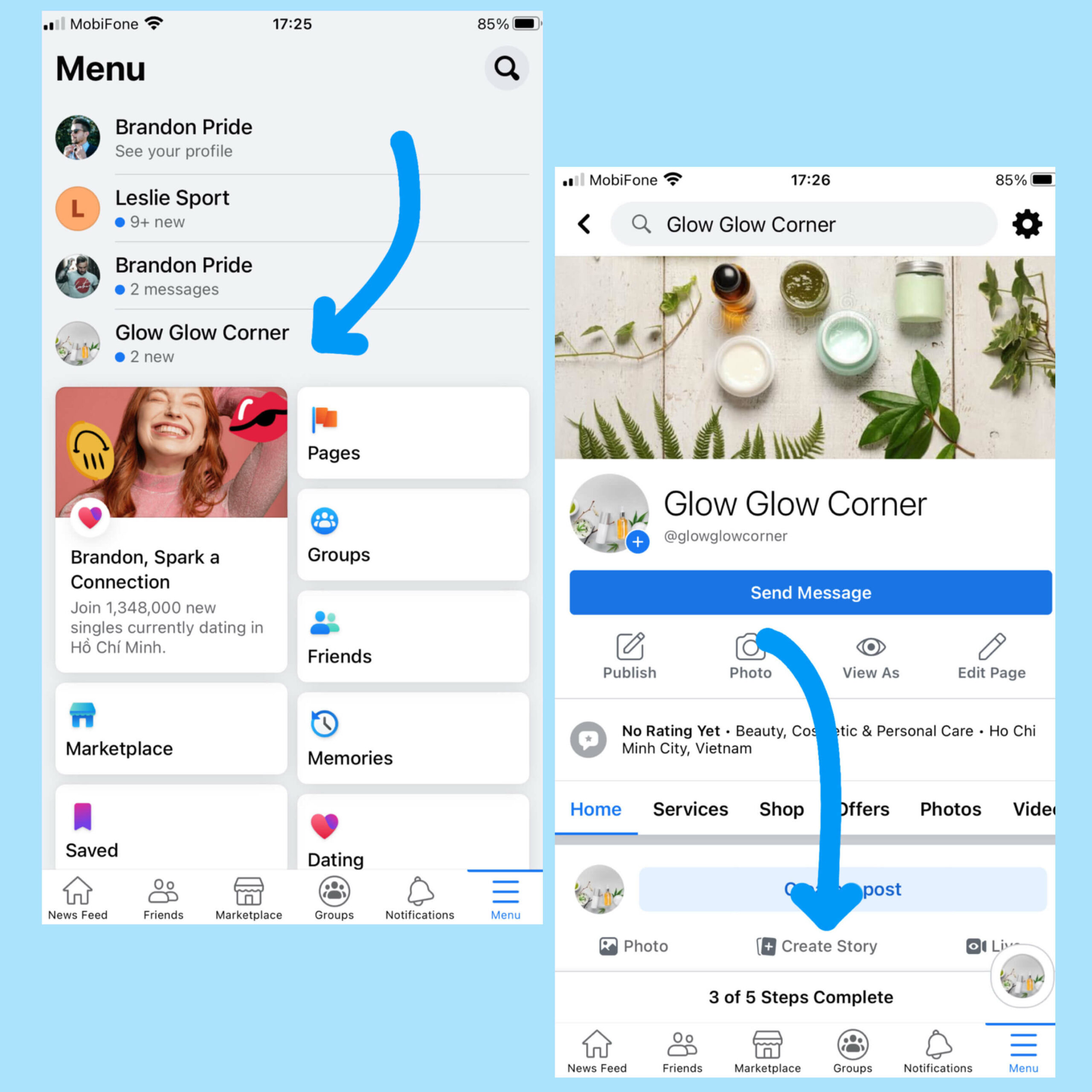 From here you can mix and match your photos or videos with Facebook Stories' fun elements, which we'll show you right below!
#Step 2: Set up Facebook Stories camera
We'll walk you through very quickly all the important elements of Facebook Stories that you get access to!
Camera and recording options
Similar to Instagram Stories, tap at the Flip-Camera icon to flip to the front or back camera (you can even do this while recording).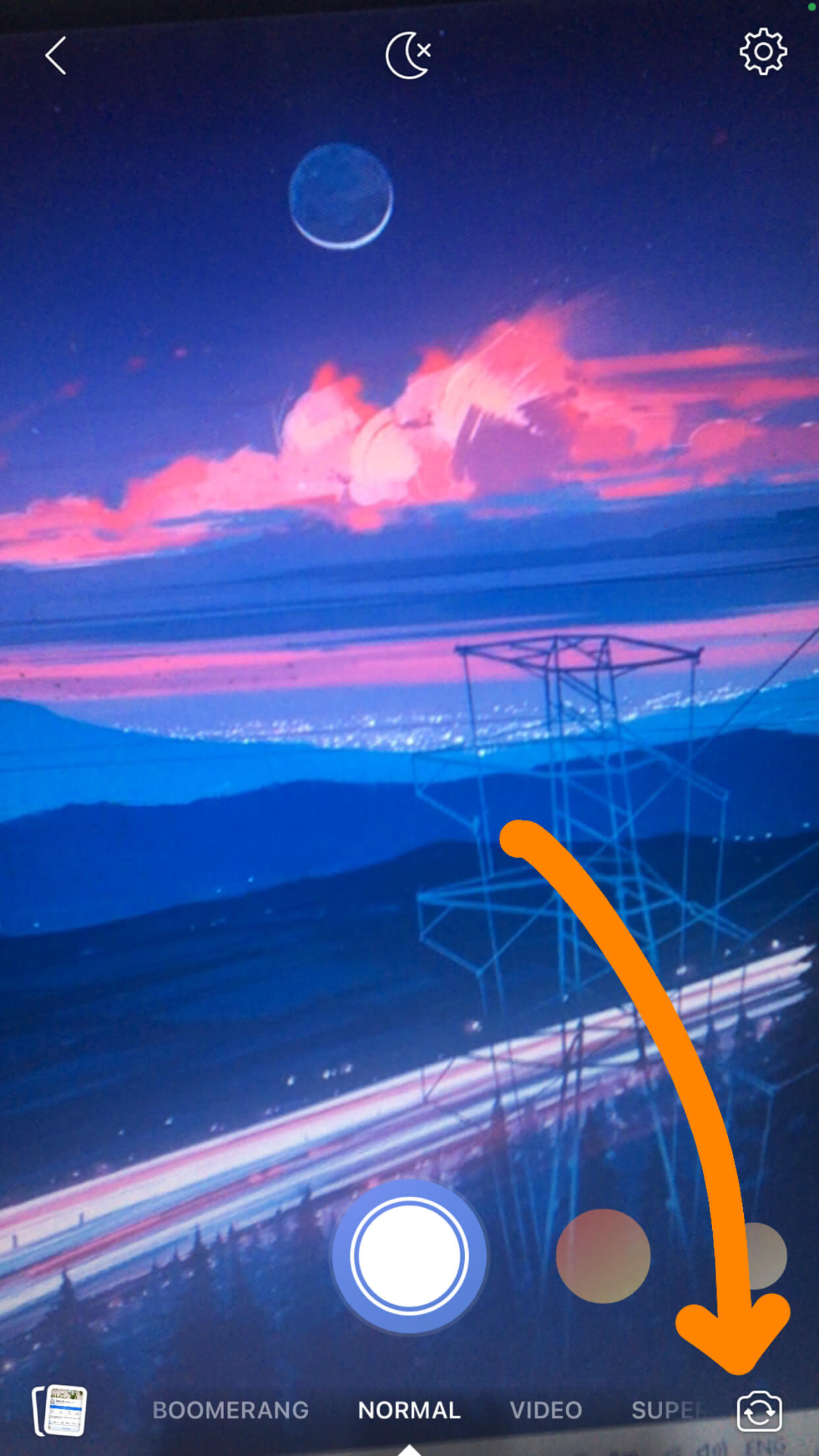 With Normal mode, you can simply press the record button to take a picture. Want a video instead, select Video and enjoy recording your stories! 
And if you choose a short fun looping video over an ordinary one, Facebook now allows you to record your stories with Boomerang.
Or you can even choose Superzoom to record then zoom in on an object you want to highlight or arrange multiple photos with Layout.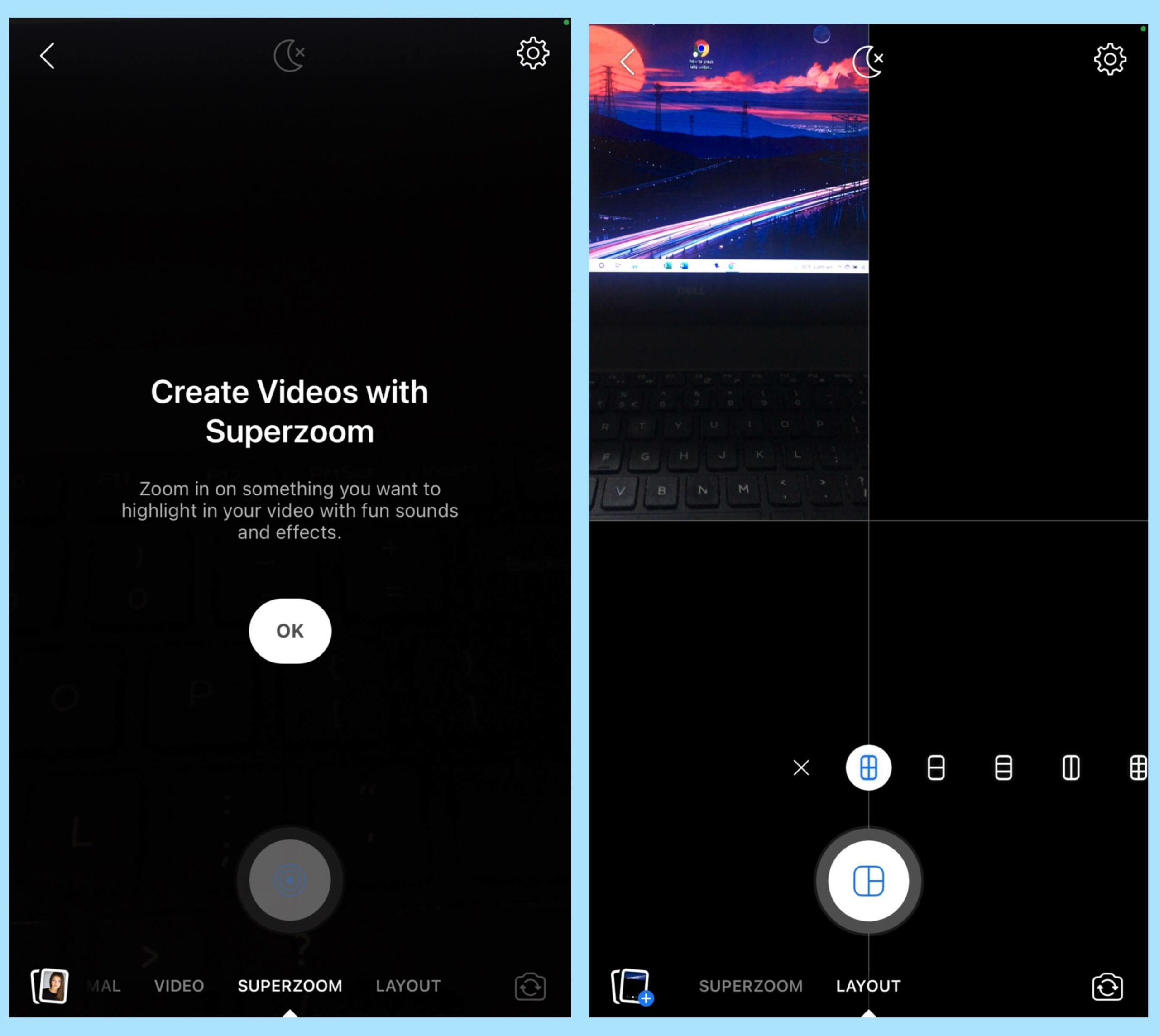 After you finish setting up your camera and recording options, let's give your stories more context with Facebook Stories face filters!
We all know Facebook owns Instagram. And one of Facebook's latest moves to seek more integration is its decision to sync all Instagram AR filters to Facebook Stories Filter. 
As a result, you can now browse Instagram Stories AR filters for your Facebook Stories. You should do the same way you maneuver your stories on Instagram.
Swipe left until you find a filter you fall for. Still cannot find the cool filter that works for you? Keep swiping left until you see "Browse Effects" > Click on them to find more
NOTE: For existing photos and recordings, you can't gain access to Browse Effects section. Instead, you can only apply filters created by Facebook themselves.
#Step 3: Spice up your Facebook Stories with Creative tools
After taking pictures and recording videos with your favorite filters, you may love to make it even cooler with Facebook Stories' Creative tools. Well, these are stickers, emojis, gifs, etc. 
Though these tools are yet to be as abundant as Instagram Stories, there are still many toys to play around with!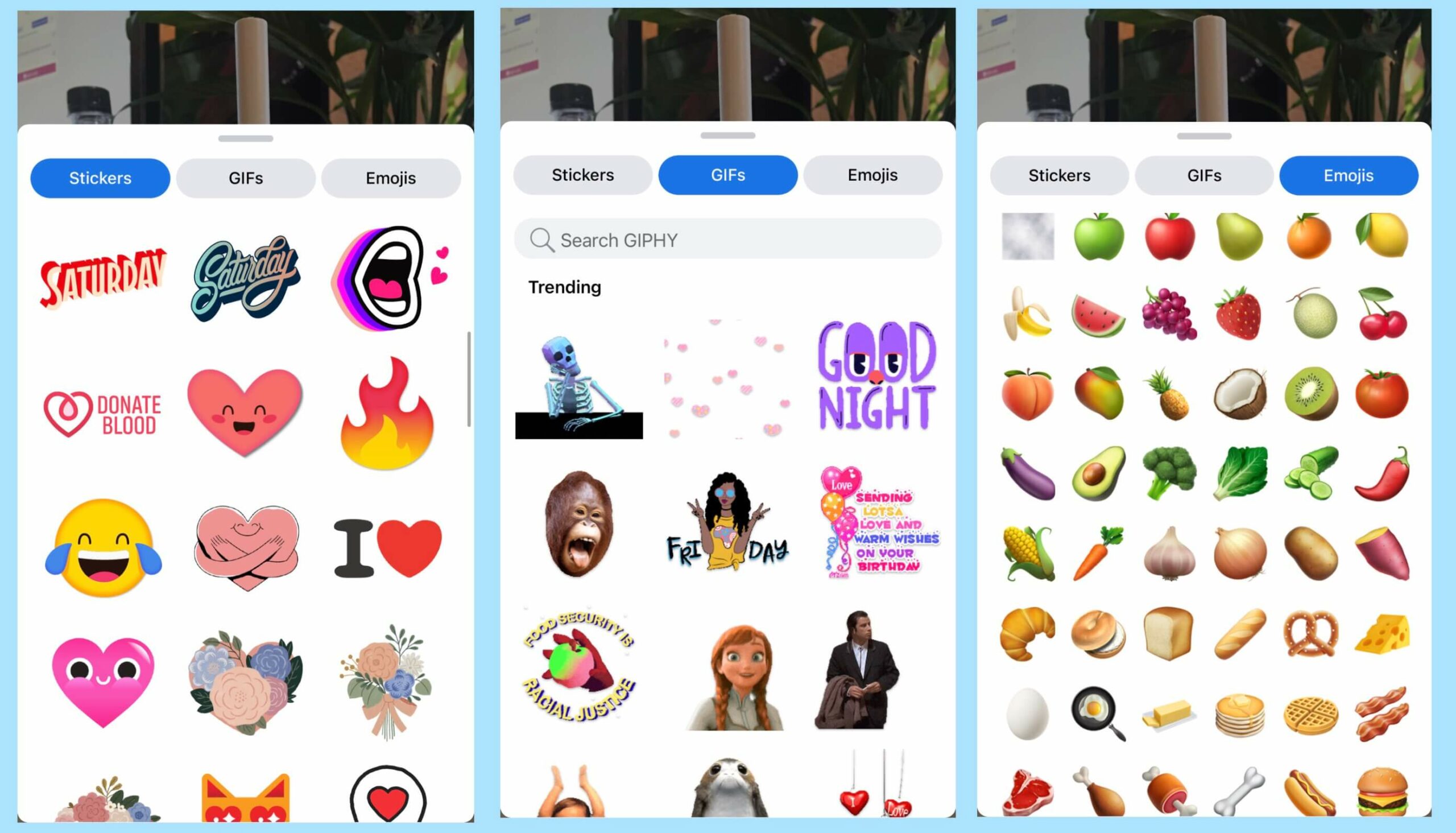 For instance, you can check in using Location sticker, show your audience how you feel with Feeling sticker. 
Want to stimulate conversation? Add a Poll or Question sticker to your stories might help.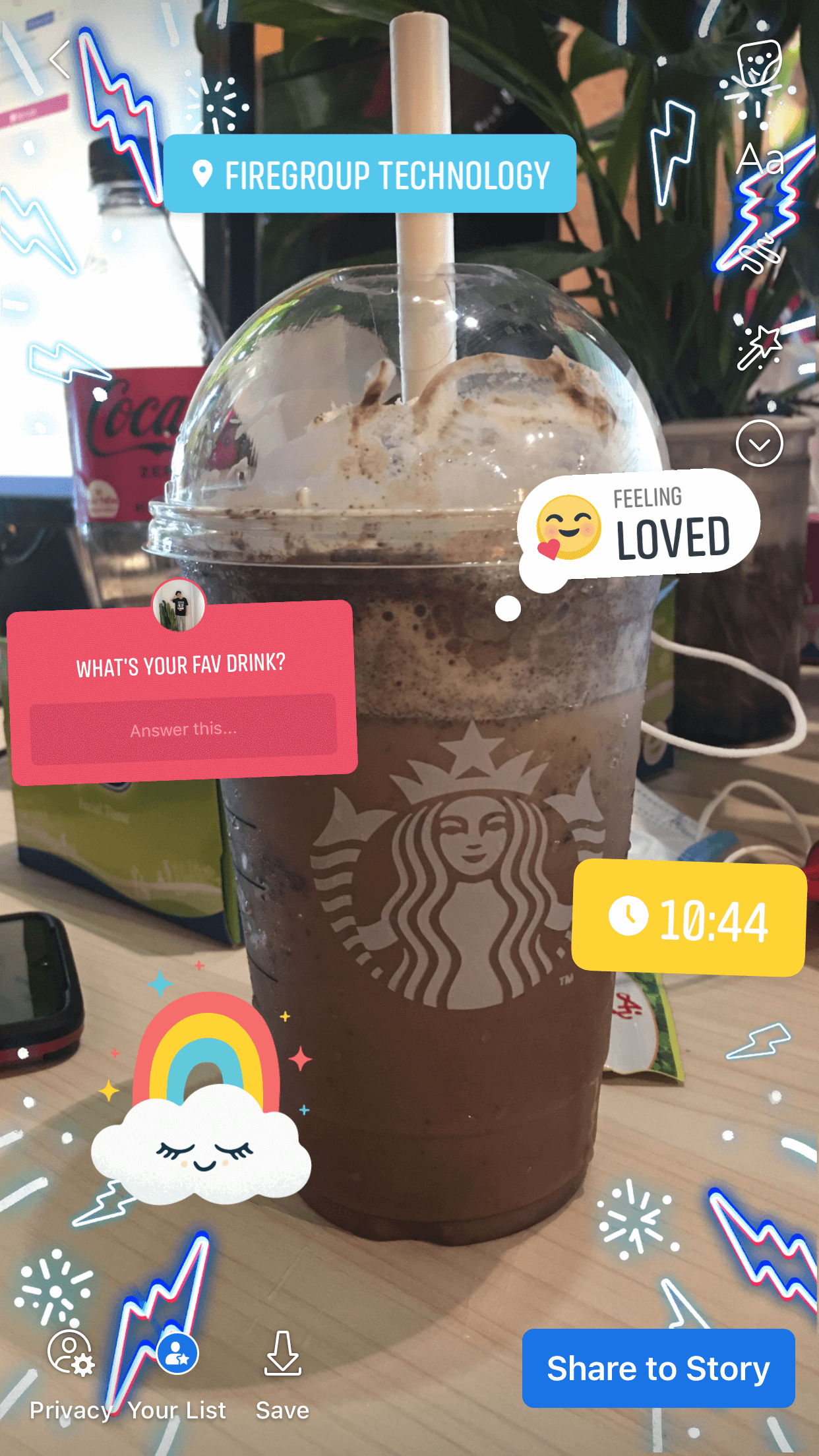 #Step 4: Enhance your Facebook Stories with sounds
Do you know that 80% of Stories ads with voice-over audio drive more sales than soundless ones?  Well, apparently the proverb "silence is gold"  does not work for Facebook Stories. 
To add music to your stories, select ♫  (the third icon from the top) or Choose Sticker then tap at Music.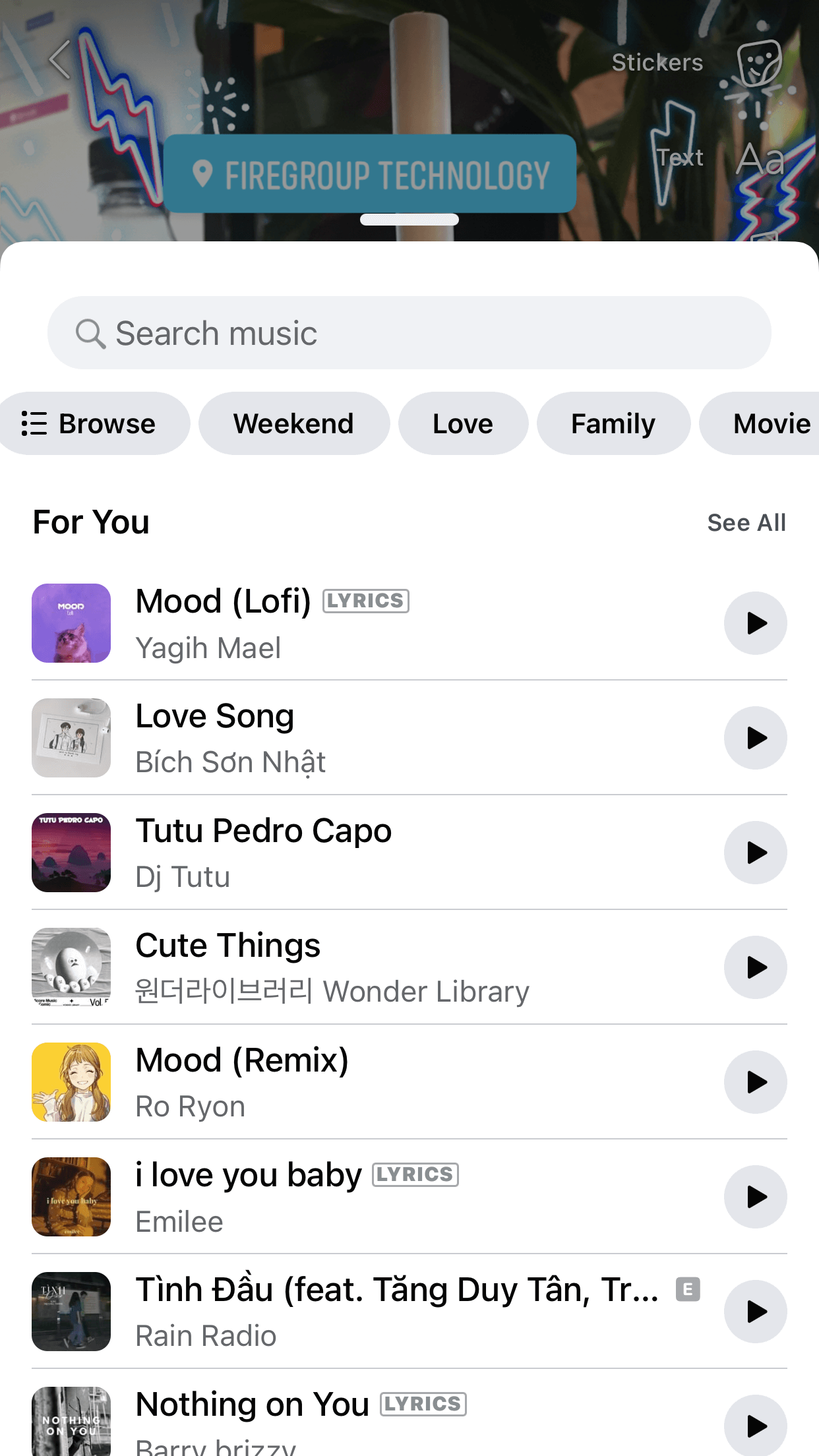 From here you can browse and pick the sound that matches your story's vibe. 
#Step 5: Share Story
Now your story is ready to be shared, select sharing story. You can choose to share to Facebook Story only or cross-post to Instagram Story as well.
#Step 5: View your stories performance
To see how many people have viewed your stories, simply swipe up as you do with Instagram Stories.
But as a business, don't you ever think that the view count and viewer list are enough. To draw a real lesson for betterment, you need to know all metrics related to your stories!
Does your audience visit your profile after seeing your content or just exit? Or do they engage with you via the stickers you add? And out of those viewers, how many spare their time replying to your stories? 
To get down to that kind of detail, navigate to Insights > scroll down and click on Stories. And here we go: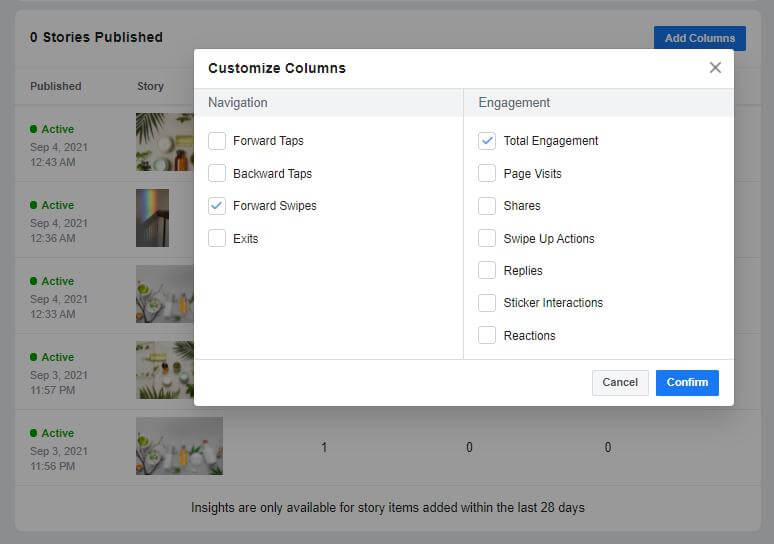 From here, you can view 3 default metrics- Unique opens, Forward Swipes & Total engagement. To see other ones > click on Add Columns on the upper right corner then tick at the metrics you want to check out. 
Tips to Create Facebook Stories that Work for Your Business
Many brands are using Facebook Stories but only a few make an actual difference. After watching Stories of many businesses, we'd like to put forth 3 tips for your Facebook Stories that work all the time!
#Tip 1: Always write a short engaging caption
Many Facebook users scroll through your Stories without putting their headphones on (perhaps because they're in class or at their workplace, who knows!). 
Therefore, you can add relevant music and engaging stickers but never do it in the absence of a short engaging caption. 
A short caption like Kylie Cosmetics does might help: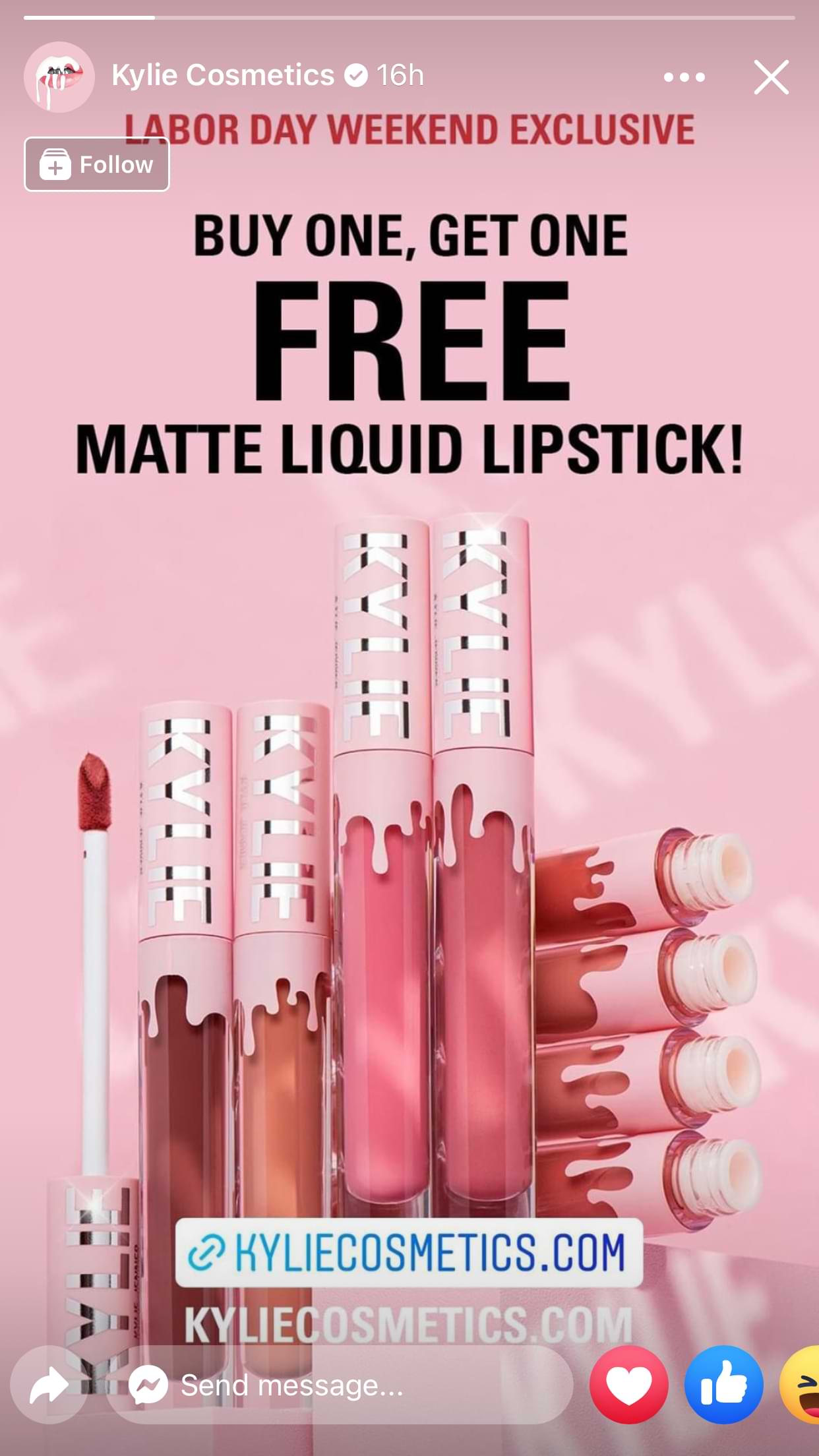 NOTE: Pay attention to the text color (some colors like yellow and white just don't end up well with each other)  Also, ensure your caption is succinct and typo-free.
#Tip 2: Post consistently
At the end of the day, Stories are largely all about building brand awareness and fostering your relationship with your customers.
Also, due to their short-live nature, stories don't seem to be affected much by the time you post them. Well, I mean they appear on the top of users' screens for 24 hours, if your followers are not online, they can still see it later. 
That's why you shouldn't be worried about posting at optimal times, just create and share your stories consistently. 
And what I mean by "consistently" is don't post 10 stories per day for 3 consecutive days then ghost your audience for the next 2 weeks! (out of sight, out of mind, am I right?)
Instead, you could try posting 1 story every 2 days (or a bit more as your liking!) to slightly reminds your audience about your existence! 
#Tip 3: Add CTAs
On Instagram, you need 10K followers or a verified account to get a hands-on experience with Swipe-up links! However, that limitation does not apply to Facebook Stories.
Thus, why not add a CTA button to direct your audience to your blogs, eCommerce sites, landing pages, etc. so that you can boost your sales or give your audience a chance to know more about your business.
Here is how you can do it! Select Buttons > insert your URL into the Custom link section then select the CTA button you want to display.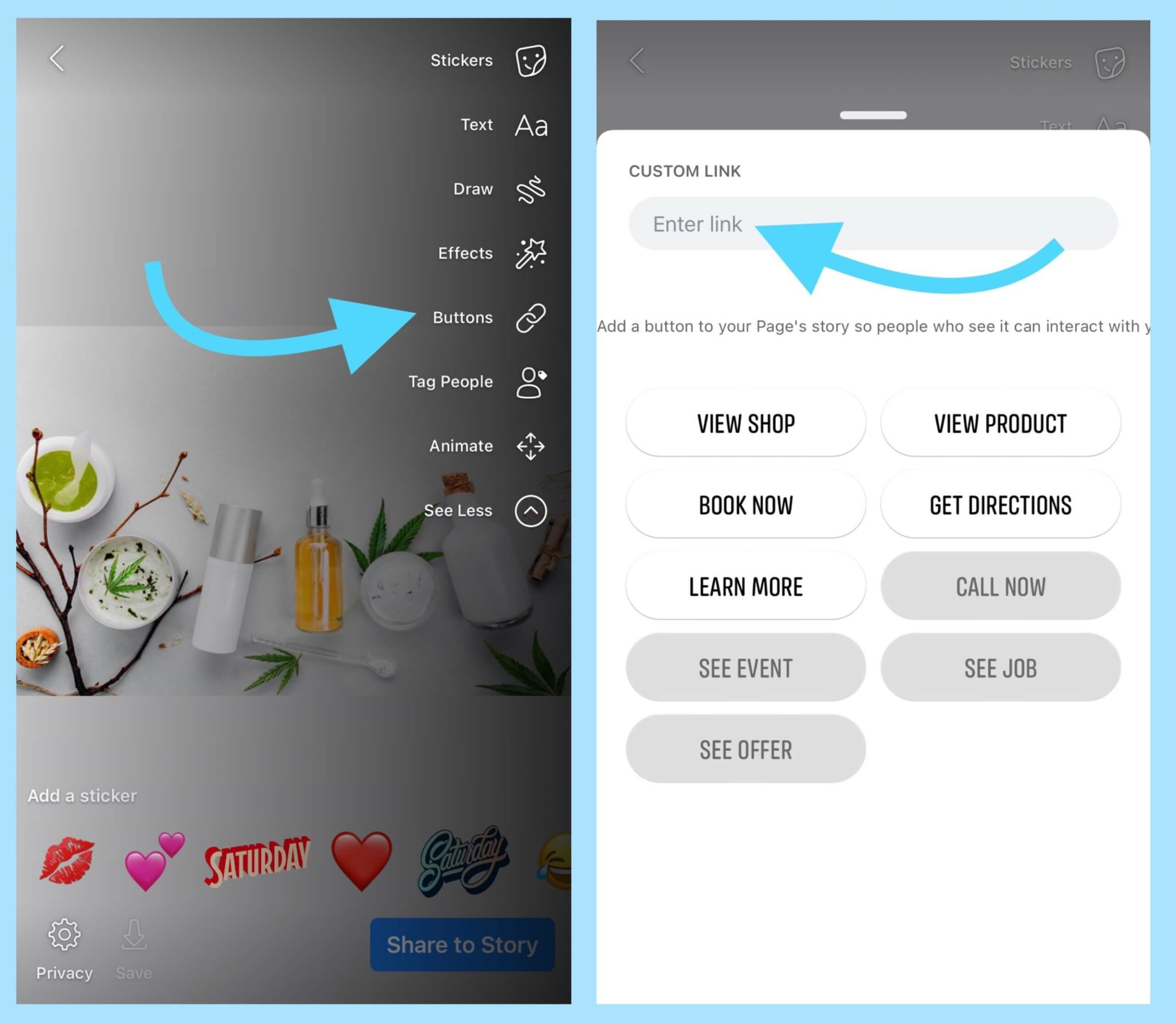 Final thoughts
We hope this could help you get a better grasp of how to create Facebook Stories that stand out from the crowd. Besides, we assume you may love to read more about Facebook Groups– another Facebook indigenous feature that is of great help in nurturing your audience.