What is Google Smart Shopping Campaign?
Google Smart Shopping Campaign is a new Shopping Campaign type that is designed to simplify campaign management, maximize conversion value and expand ads reach. This campaign combines standard product shopping ads and display ads (including remarketing ads and similar audiences) using automated bidding and ad placement to promote a business and products across networks: Google Search Network, Display Network, YouTube and Gmail.
Basically, optimize Google Smart Shopping Campaign is improve your product in competing with other products in the same category.
Google started by automatically pulling the data from your product feed and begins with tracking the existing purchase denominators (demographic, timing, behavior,…). At the same time, match those interests in search queries with the product that is mostly performed to the customer in need.
The necessity of optimizing Google Smart Shopping campaign on product feed level
Google Smart Shopping Ads is a powerful tool to reach out to customers with minimum ads management.  Despite that, you either have bid control or search term information. As the matter of fact, Smart Shopping campaigns do not include negative keywords or audience data.
To maximize out of it, there is no way but to have a rich informative product feed that Google can pull out your product data correctly and get your product to be shown.
When setting up your Google Smart Shopping Campaign, many things can go wrong. From product errors to missing attributes, these are some of the common issues that can make your shopping ads invisible in product search queries. On top of that, poor performance or invisible ads can come from many reasons but poor product visibility is known as the basic one. Which can be divided into 3 main reasons: 
Your product data is incorrect or incomplete, often leading to disapprovals ads

Your product feed belongs to the wrong product group or category that your targeting customers are searching for, leading to poor conversion and lower ROAS.

Your product data has not been improved frequently and consumer have not been considered your product
In this article, I will walk you through elements that may affect your product feed as well as Google Smart Shopping Campaign Optimization.
5 reasons your Google Smart Shopping Ads might not be showing
Your Titles are over limited letters
Titles are one of the most important elements of optimizing Google Smart Shopping Campaign. Incorporate with images, they are what customers see first when the product appears at the top of the search result page. 
Google also uses these to match your ads to relevant product searches.
They must be under 150 characters max and the most important variants should be located in the beginning of the title. We recommend that merchants should keep the title below 40 characters to fully show on the search result pages.
Tips: Take some time to research your competitor's title and the most search results that google is likely to show with the same search term.
Your product data is not SEO-Driven
After creating an approved Google Smart Shopping Campaign you may find your ads aren't showing or the ROI is too low, consider the keywords you're using in your titles. Your titles need to include the words and phrases that consumers commonly use. This takes a bit of research, but it's worth the try.
You also need to consider the different types of searches that are made such as branded keywords, product group, product variant or attributes and search terms that correlate with each other.
Your titles must be relevant to every type of search, which is done by improving titles in terms of what keywords and attributes are used in titles. 
Your product didn't belong to the right Google Product Category and Product Type
Google Smart Campaign is all about showing your ads as many times as possible in front of the right audience. That's why Google will generate all your information to improve ads results and get your products to exact customers.
Both the Google Product Category and Product Type help you achieve that. Although these two attributes may be confused for some merchants. In short, Product Type attribute you include your own categorization and you can choose which value to use for each product, Google Product Category you have to follow the Taxonomy form given by Google. The two attributes have different purposes, Google Product Category is to ensure that your ads are shown with the right customer's search terms. Product Type includes your own categorization and you can choose which value for each product that helps Google choose the right product group to show your product.
Even if the product type is not a required field by Google, it is very important to play it in your product feed because:
– It gives even more detailed information to Google about your product offering
– It adds another descriptive layer to the taxonomy
– You can use it to bid on your product types to get better results in google shopping campaigns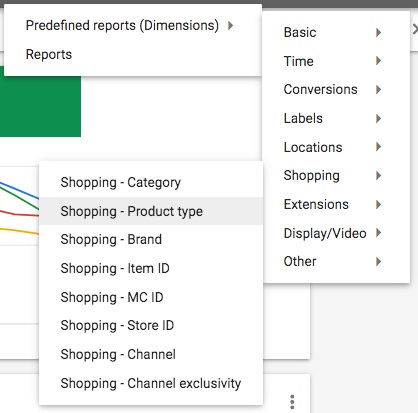 Whenever possible, use full 'breadcrumb' information including more detailed categories is recommended as it clarifies your product more precisely.
It's alright to give the same values for google_product_category and product_type attributes, ex: Apparel & Accessories > Clothing > Activewear > Bicycle Activewear > Bicycle Short
Otherwise, you could mirror your resource of that by schedule sync and mapping all essential fields of your product from Shopify store to Google Shopping Centre. There are a bunch of third-party Shopify apps that help you such as our Socialshop – multiple platform product feed manager.
Submitting your product data specification in the right format is the first step of a successful ads campaign. When you submit a product data feed for the first time or when you make significant changes to your product information, it takes 2 days for the data to update, so find the gap you need when running an ads campaign.
Your Shopping Campaign was rejected
To enable google shopping ads, not only unfulfilled product feed but also your set-up may violate the google ads policy itself. Here are some value notes:
For merchants who sell sensitive products such as lingerie, alcohol-related, knives or medicine, you've better choose the shopping category wisely. For instances, your homemade beer ingredient could belong to

Arts & Entertainment > Hobbies & Creative Arts > Homebrewing & Winemaking Supplies > Beer Brewing Grains & Malts

Make sure specific products that you want to include in your google shopping campaign are included in product groups. Easily create that with simple steps: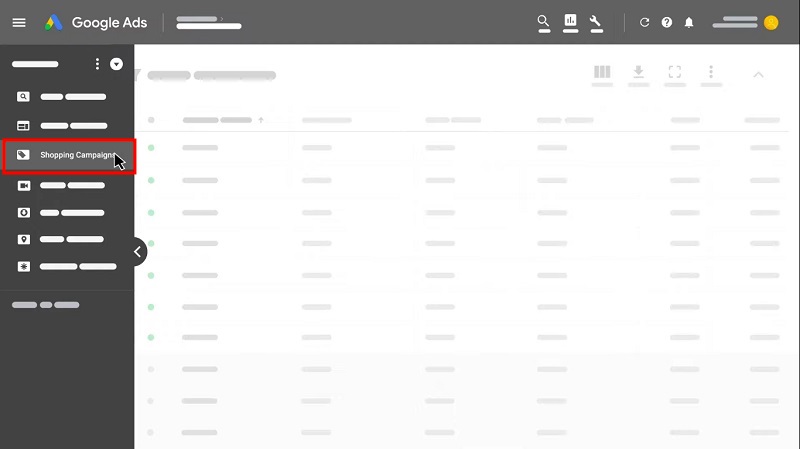 From the Google Smart Shopping campaign, click product group and hover into the product name >> Click Products Submitted >> Adjust /change the product group if needed. 
The more correct and informative Google finds on your product feed, the better chance for your products being shown on google search.
That's why having a rich product feed is the best way to be visible to potential customers. You always can call for help to fix issues with a Shopping campaign
Conclusion
For Shopify merchants, the initial force of selling is to make sure they have a presence everywhere a customer might look for information. Talking about reaching out to new customers, having a rich and informative product feed is one of many things to get right when optimize Google Shopping Campaigns.
Remember your core purpose of go-across channels is showing up your product when the customer is looking for exactly the product you're selling. Moreover, optimized product feeds to improve your ads bid and report to Google when you run Shopping ads campaigns. As a result, you will achieve lower cost per click and better ROAS. I hope the brief of how to optimize Google Smart Shopping Campaign – Product Feed level can help you improve your product data and drive more eCommerce revenue.