Many Shopify store owners now perceive Facebook as one of their main sales channels. That's why we compiled these 5 best Shopify apps for Facebook product feeds to help merchants grow more sales on this social media platform.
The apps below are carefully examined based on Shopify ranking, customer reviews and our criteria. If you know other cool apps, let us know so we can check and add them to this list.  
Best Facebook product feed apps for Shopify
1. Socialshop – Facebook, Google Shopping Feed by Socialhead
Rating: 4.6/5.0
Price: Free to install | Upgrade from $9.99/month – $49.99/month
Socialshop – Facebook, Google Shopping Feed is one of the most savage Facebook product feeds apps you could find on Shopify Appstore right now. 
Set up Facebook Shop right in-app

: Socialshop is developed by Socialhead- the first Facebook Marketing partner for Facebook Business Extension. Therefore, the app can enable you to set up a complete Facebook Shop within a few clicks.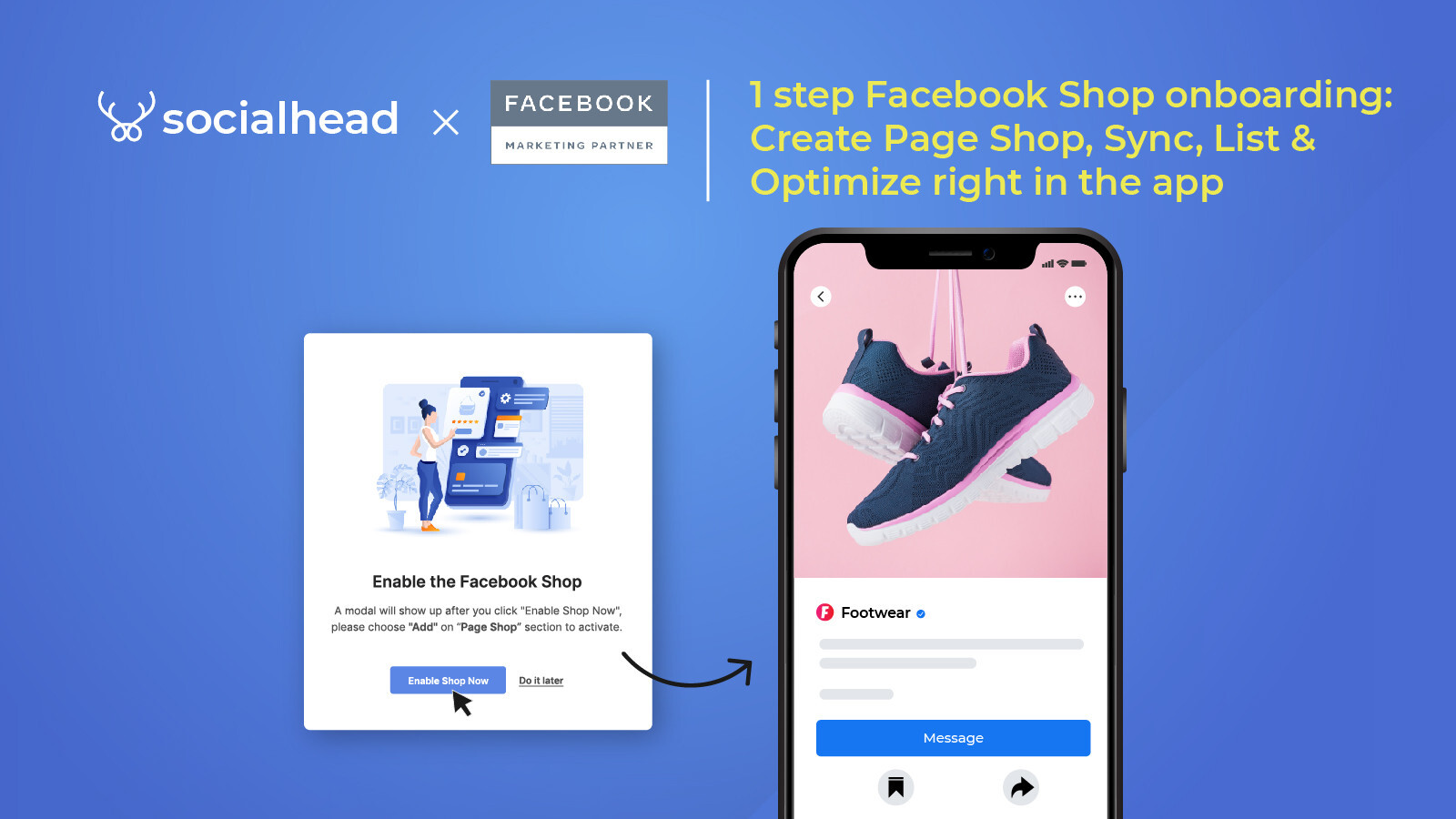 Sync unlimited products and SKU:

If you aim high, Socialshop can empower you to sync unlimited products and SKU from Shopify to Facebook and Google within minutes. That'll save you a great deal of time and effort from uploading each product manually on multiple platforms.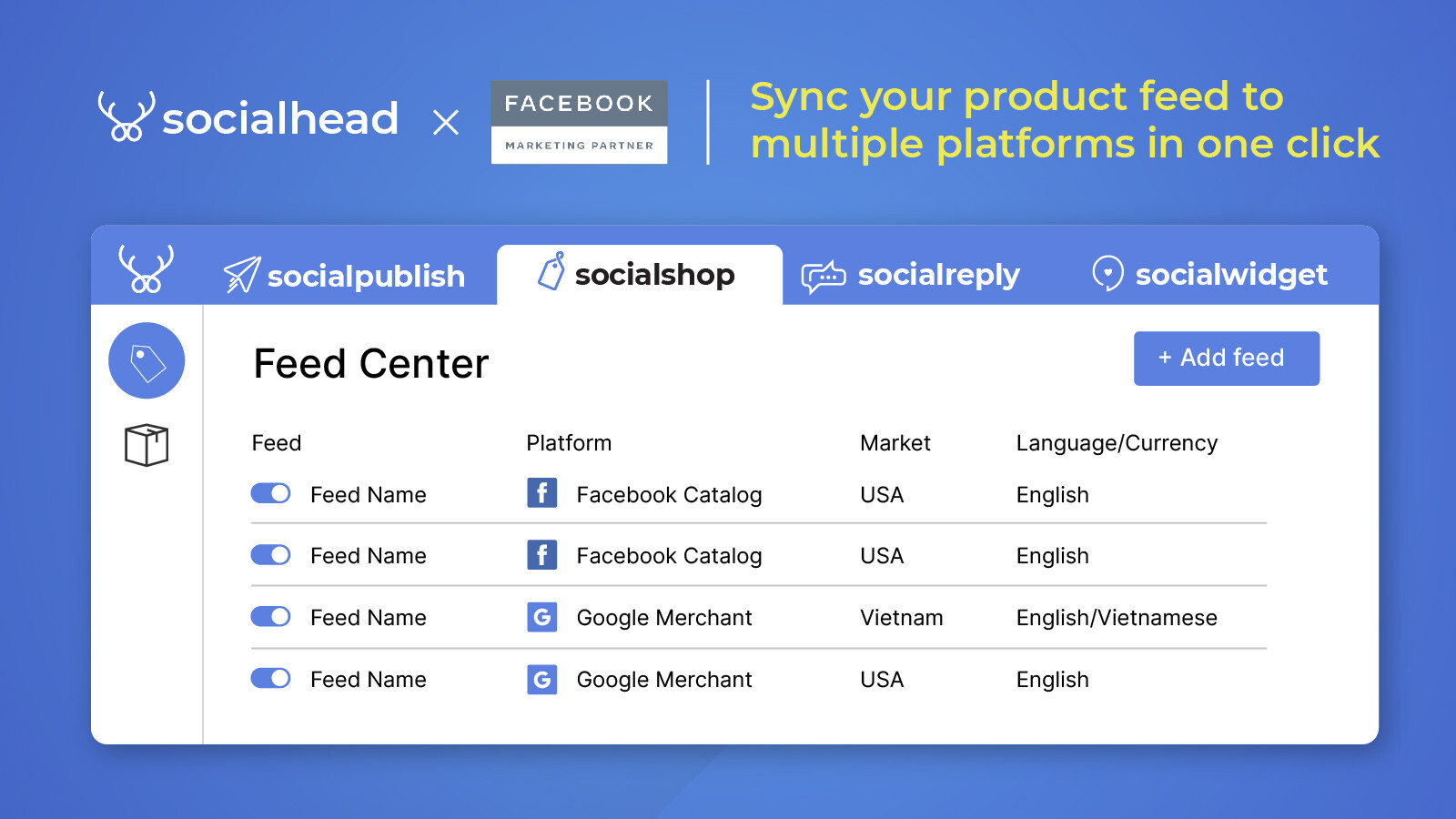 Customize Category Specific Fields:

In addition,

Social

shop

also helps merchants optimize their product feeds on Facebook Shop and Google Shopping with meta fields to increase product visibility and discoverability on searching engines and reach more potential customers.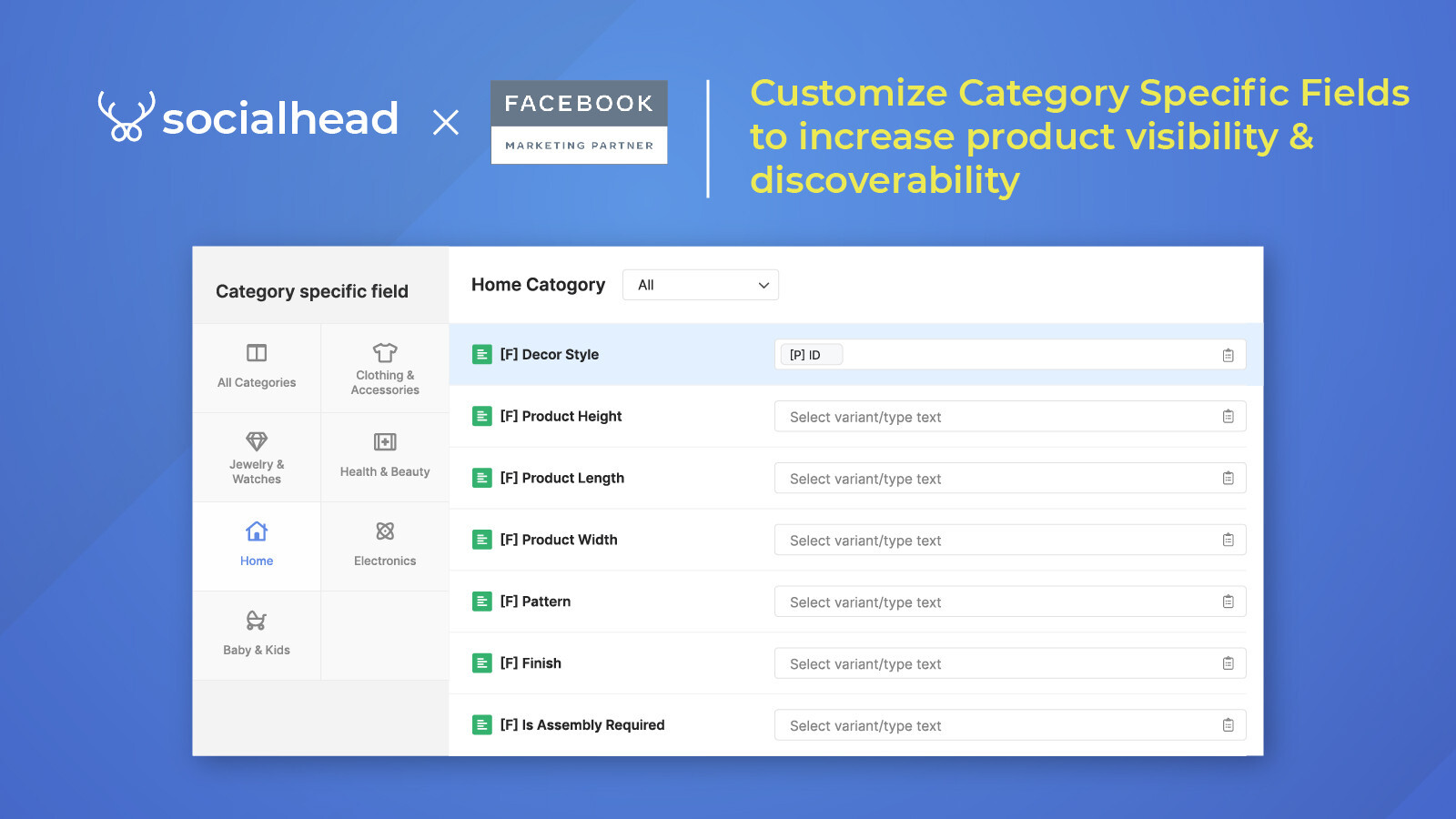 Bulk assign product categories:

'category mapping' is a Socialshop's premium function that allows you to categorize your items to meet Google Product Categories. This is really important because your customers only navigate their way to your products if you put them in the right category.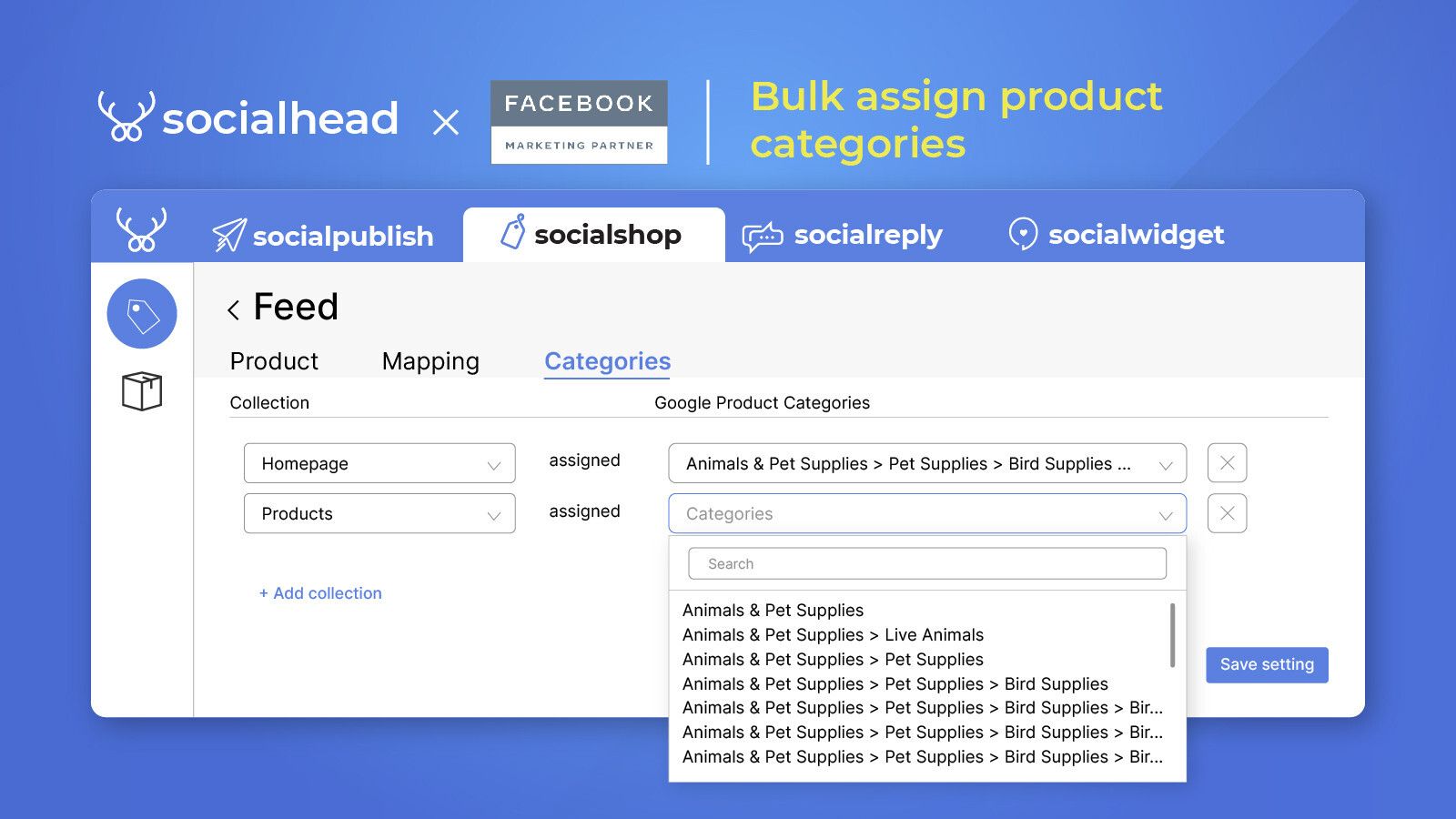 Filter products to sync:

The truly incredible thing about Socialshop is that it also enables you to exclude/include not only products, collections but also specific variants so that you only sync the products you want.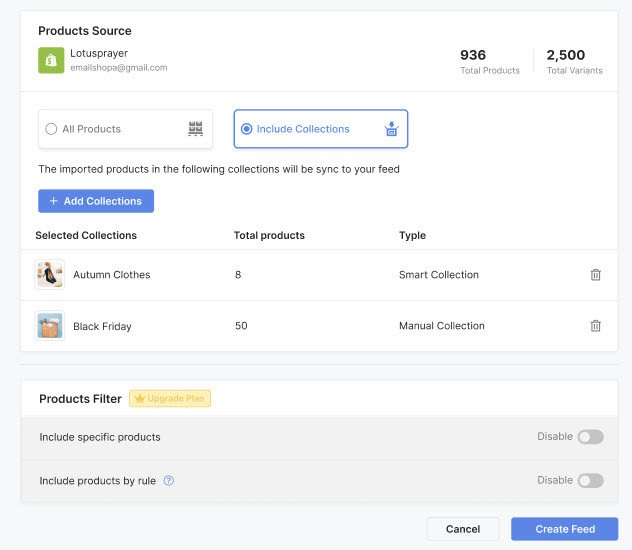 Multilingual product feeds: Socialshop even enables users to sync multi-language feeds created with a third-party Shopify translating app. Want to drive more sales on Facebook & Google? Then you probably don't want to miss out on this striking feature!
With fully functional features in one app, Socialshop is, without a doubt, one of the best Shopify apps for Facebook and Google Shopping product feeds.
Highlighted Features: 
Sync unlimited products and SKU to Facebook & Google within minutes

Set up Facebook Shop with a few clicks right in-app

Optimize product feeds for better discoverability on search engines

Filter specific products, collections and variants to sync

Add and manage multiple Shopify stores in one place

Update frequently by scheduling up to an hour

Multilingual product feeds to sell globally
2. Facebook Channel by Shopify
Rating: 4.5/5.0
Price: Free to install | Additional charges may apply
Facebook Channel is developed by Shopify themselves. This app is also a great tool for enhancing social selling on Facebook Shop and Instagram Shop. Technically, Facebook Channel has only basic features, thus, more suitable for small businesses or Shopify newbies.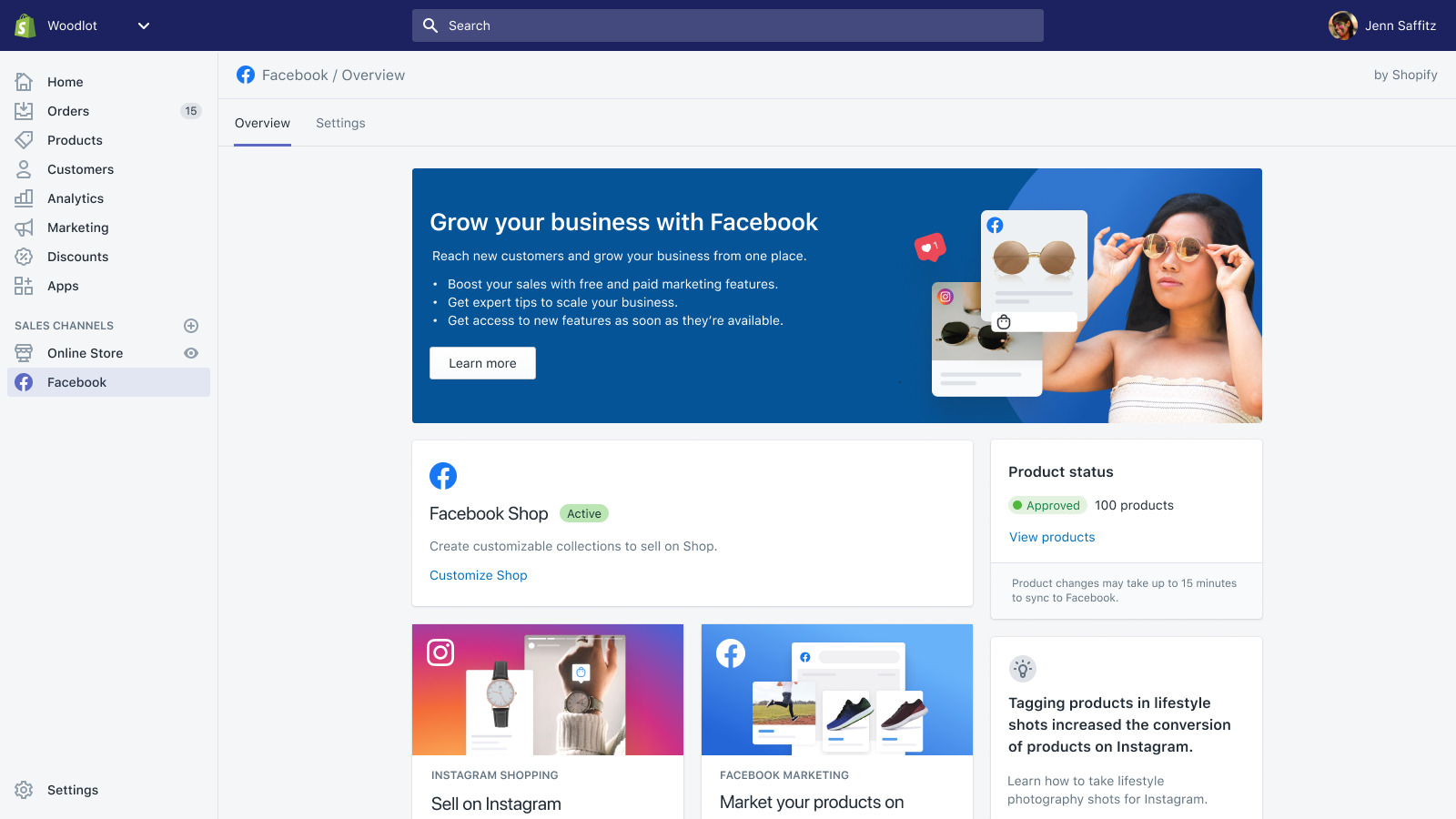 Publish product feeds on Facebook and Instagram Shop:

Unlike Socialshop with fully functional solutions for product feeds across sales channels,

Facebook Channel

simply helps you publish products on Facebook Shop and Instagram Shopping as well as to measure your progress with Facebook Pixel.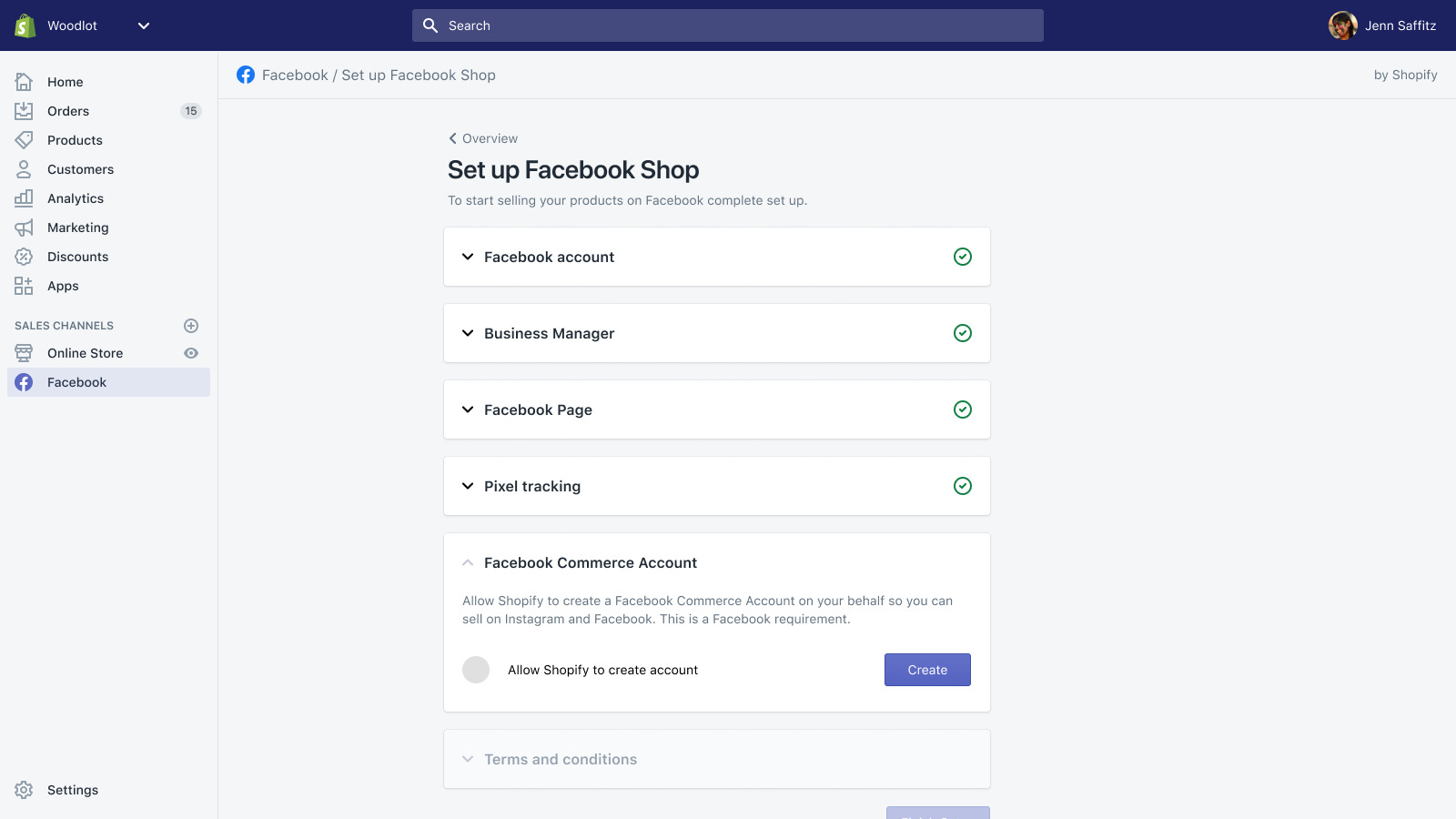 Sell or market products on Facebook

: Facebook Channels only supports updating product feeds to Facebook and Instagram Shop every 30 days. If you only need to bring products from Shopify to Facebook to sell or run ads without much customization, the app is probably everything you need.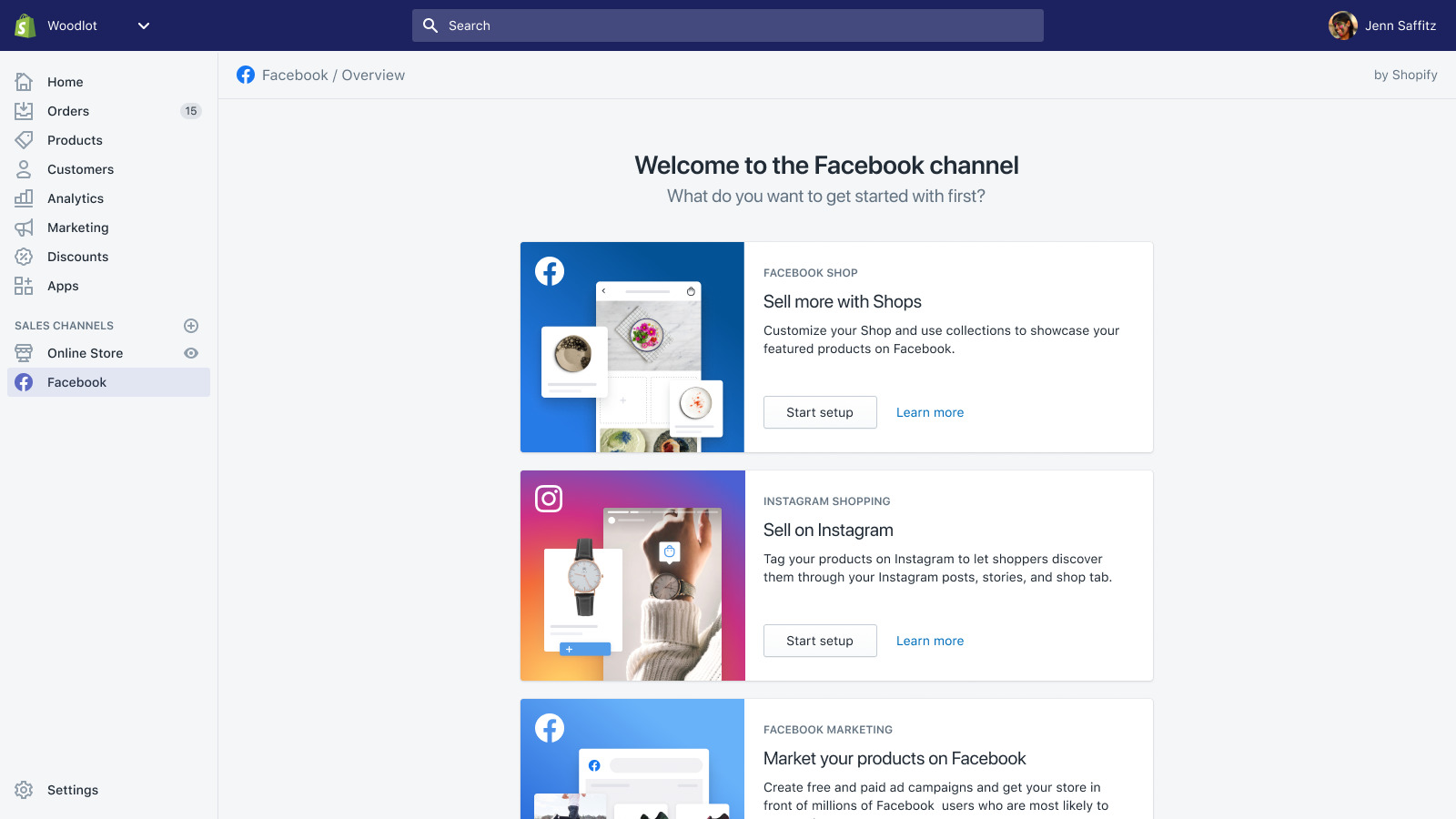 Since Facebook Channel is simple and easy to use, it's designed to perfectly fit those who just embark on the journey of online selling. 
Highlighted Features: 
Publish product feeds on Facebook and Instagram

Manage products without leaving Shopify

Advertise products with free and paid ads

Easy and free to use
3. GMCFeed by GMCFeed
Rating: 4.8/5.0
Price: Free to install | Upgrade from $9.99/month – $24.99/month
GMCFeed by GMCFeed is one of the most robust Facebook product feeds apps for Shopify. This app is well-known for its capacity to support Shopify merchants to list their products on multiple platforms. It also supports strong SEO tools for your feed pretty much like Socialshop.
GMCFeed URL:

When you install the app, it will auto-create a URL for your product feed. You can then place it on Google, Facebook, Pinterest, Bing, etc to import your entire product catalog into these platforms. Afterward, your product feeds will be updated daily, and you can make product listing ads on these platforms to boost impressions and conversions.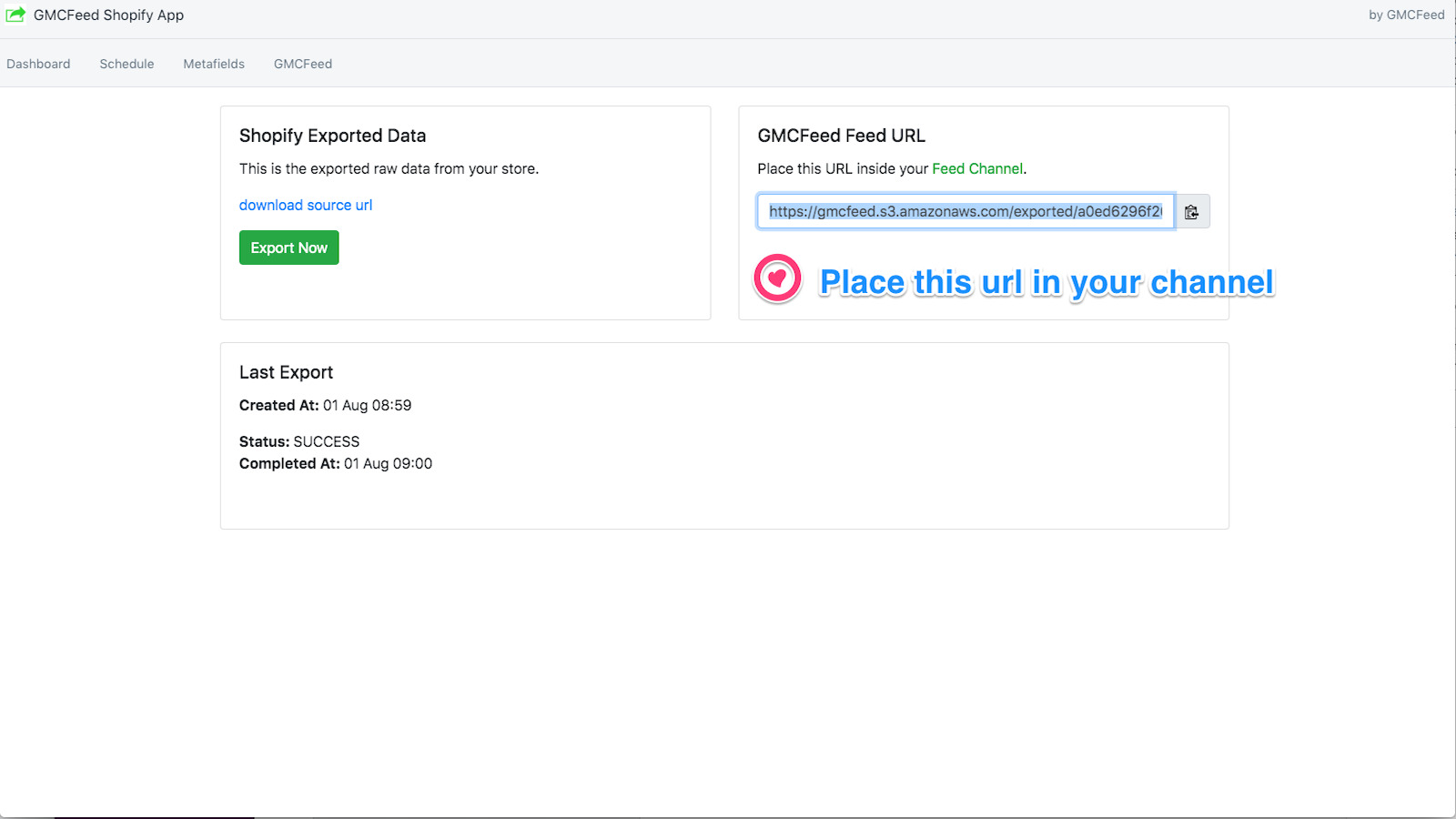 Feed filter and bulk edit product info:

Similar to Socialshop, you can set rules to exclude unwanted items out of your product catalog to sync to your Facebook product feeds. The app 'Custom Rules" also lets you optimize your product listing titles, create custom labels at once.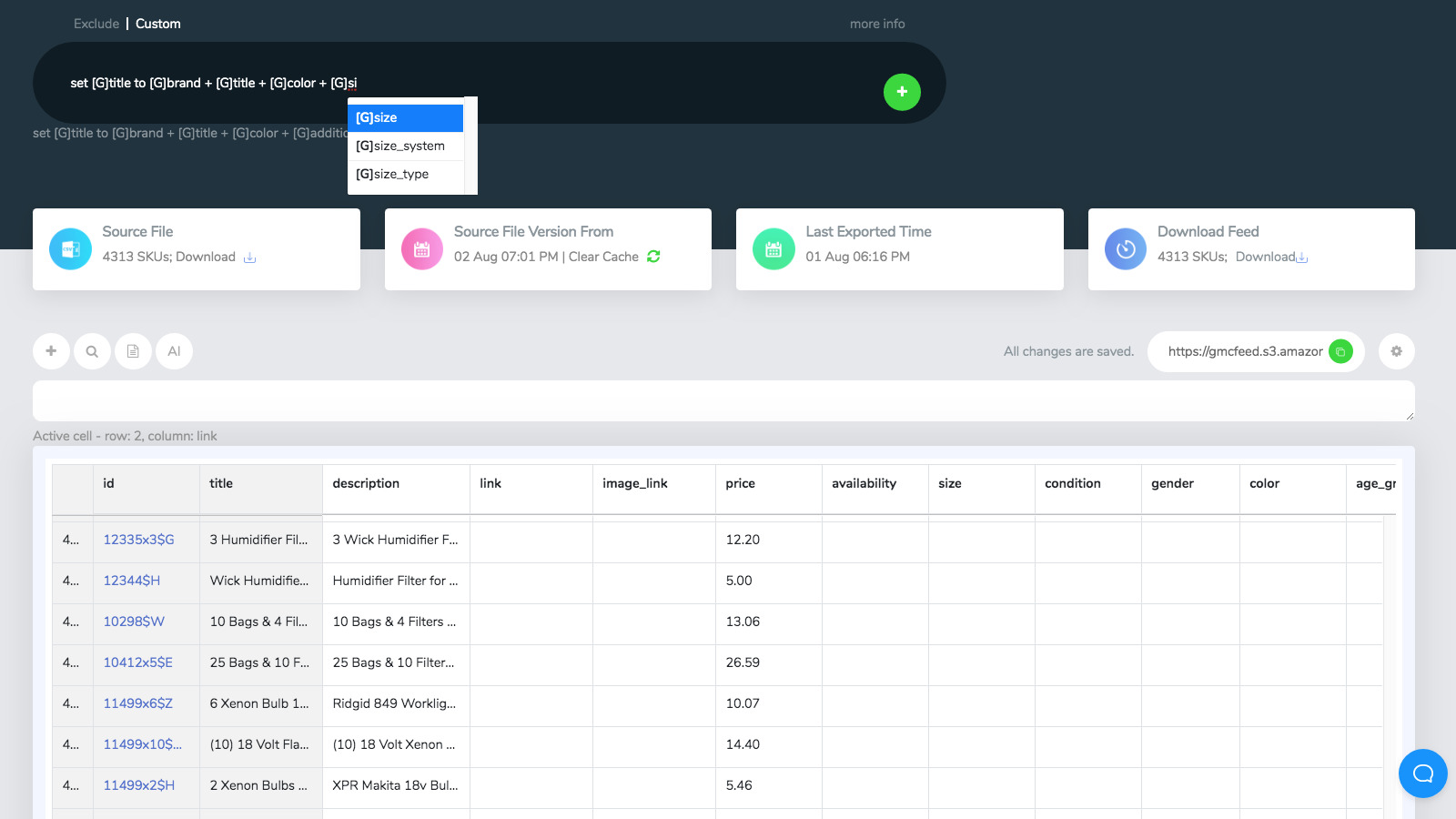 Assign product category:

one of the features GMCFeed excels at is the AI-powered categorization, which helps bulk assign your products to the right Google product categories so that customers can find your product easier when they search for it.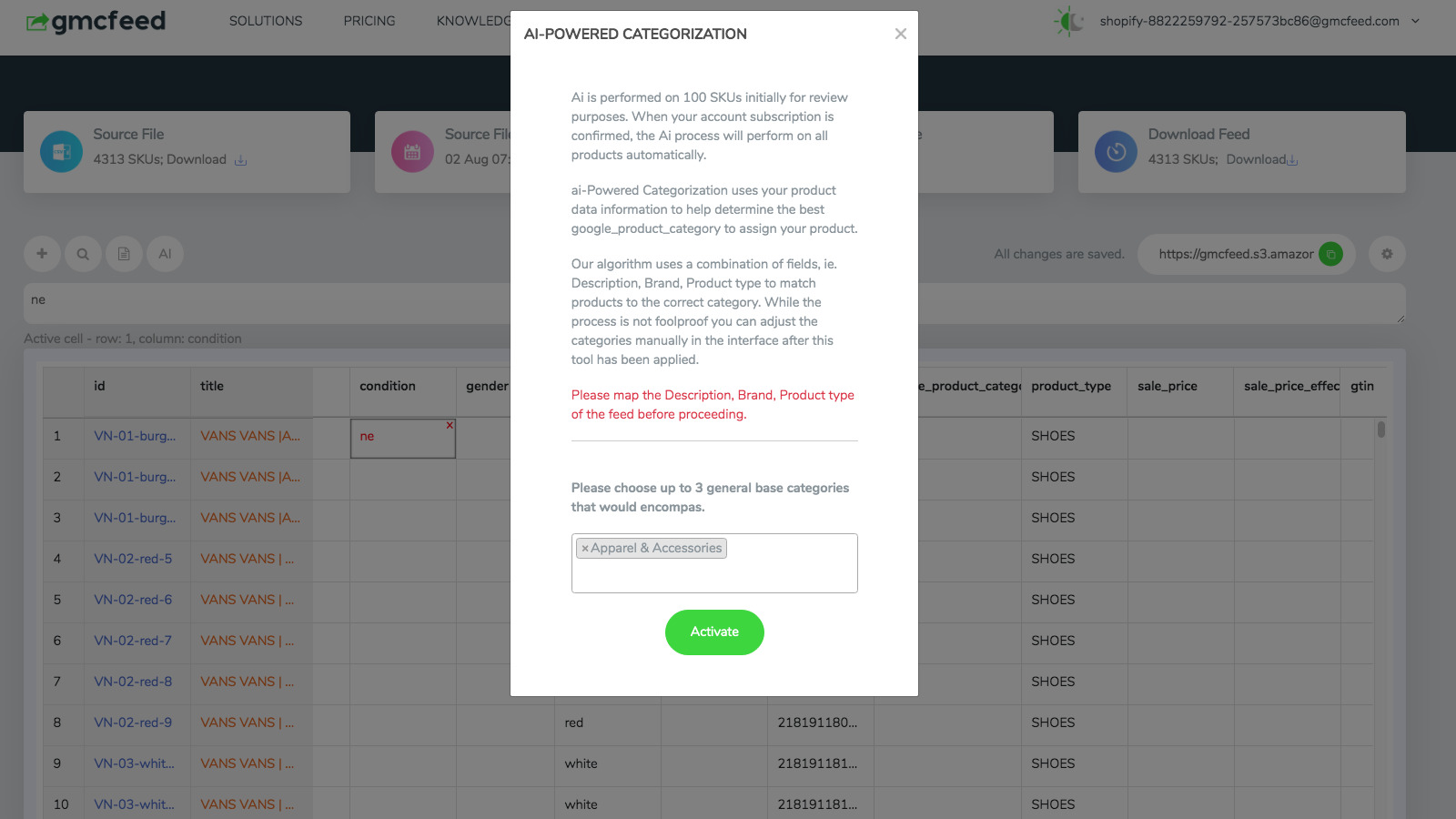 The app's UX-UI is not so beginner-friendly so the learning curve is rather steep. However, GMCFeed is one of the very few Facebook product feeds apps that equip merchants with many handy tools. Therefore, it's worth it! 
Highlighted Features: 
Import product catalog to various platforms: Facebook, Google, Bing, Pinterest

Daily auto-syncs to keep Facebook product feeds up-to-date 

SEO optimization of product titles with Custom Rules

Bulk assign product category with AI-powered categorization
4. Flexify- Facebook Product Feed by Flexify AG
Rating: 4.2/5.0
Price: Free to install | Upgrade from $29- $79/month 
Flexify – Facebook Product Feed is one of the best Shopify apps developed by Flexify AG for Facebook product feed solutions. 
Up-to-date product feeds sync:

Flexify allows merchants to synchronize their Shopify products with the Facebook Product Catalog every 24 hours and use them for Facebook Dynamic Product Ads on social media. Thus, you will hardly ever advertise the items that are out of stock. If you need to update your Facebook product feeds hourly, it costs you an extra $20/month.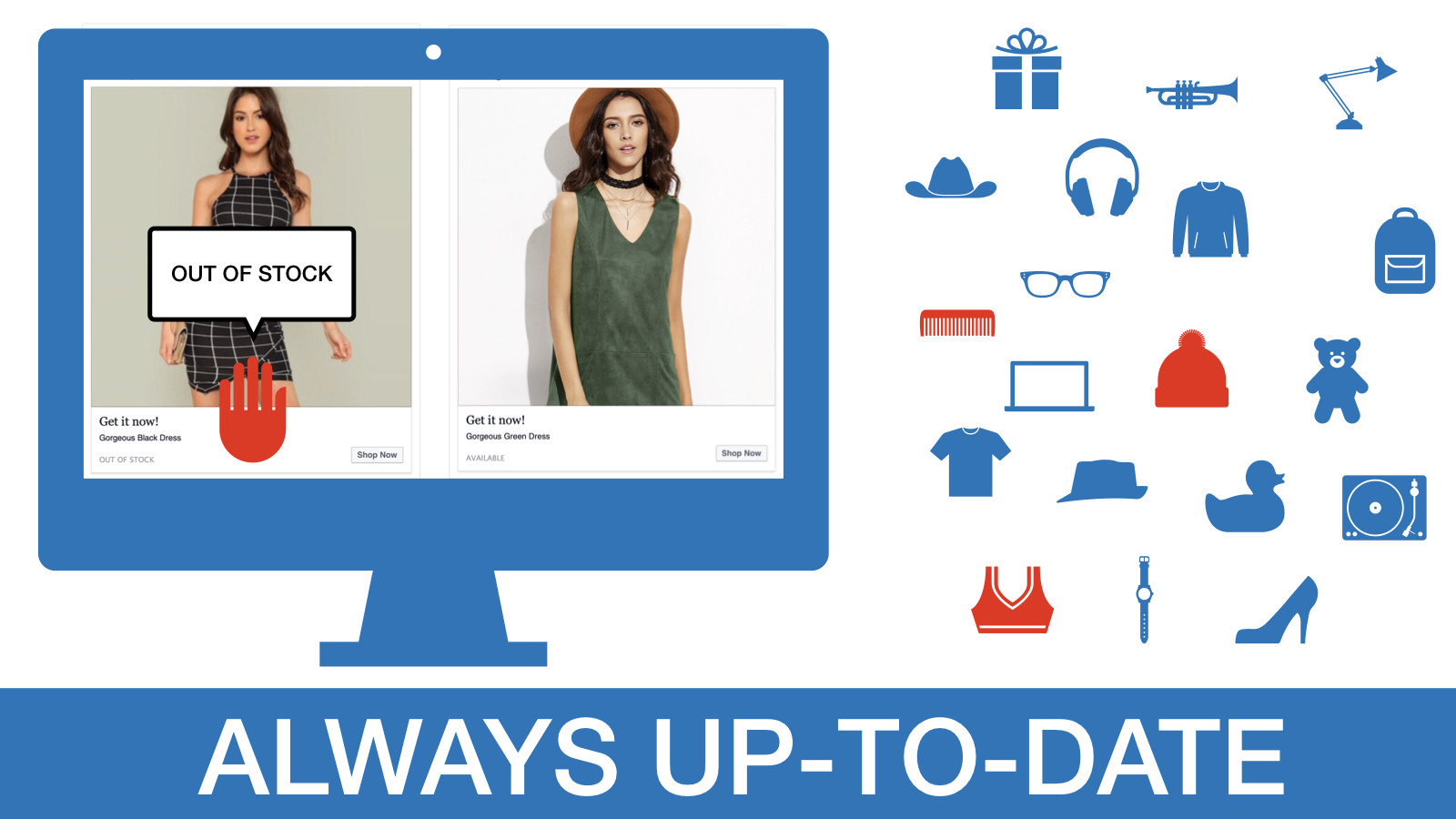 Optimize images for Facebook Ads:

When running ads, you must ensure your ads' visuals catch the viewers' attention right away, or else, they'll fly away. Therefore, one thing that really makes Flexify stand out from the crowd is its function to optimize product images so that your Facebook and Instagram ads will always appear in their finest form.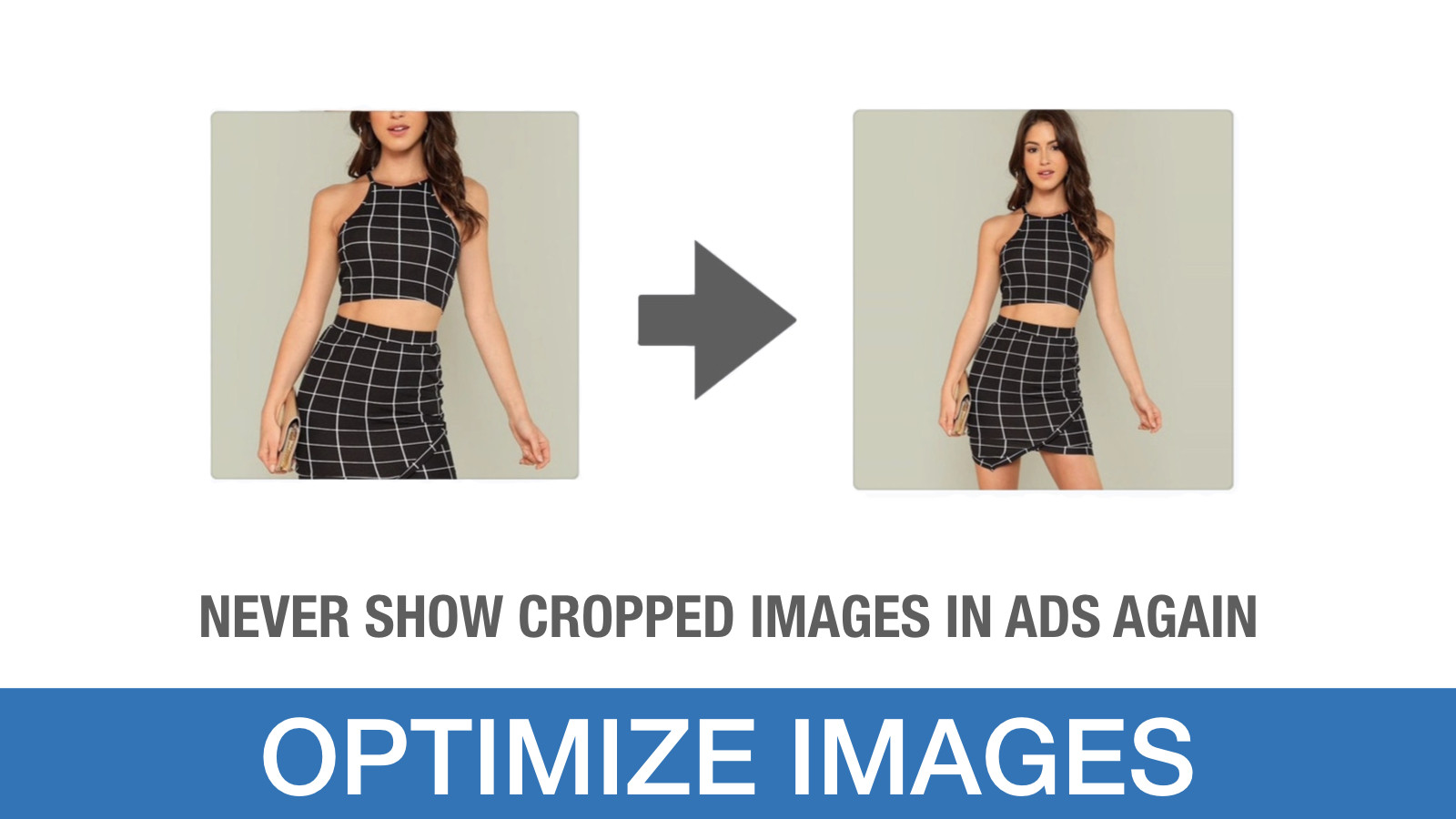 Product feeds filter:

besides, this app for Shopify also includes all variants in your product feeds, and it empowers you to promote individual products, collections, or the entire catalog as you want.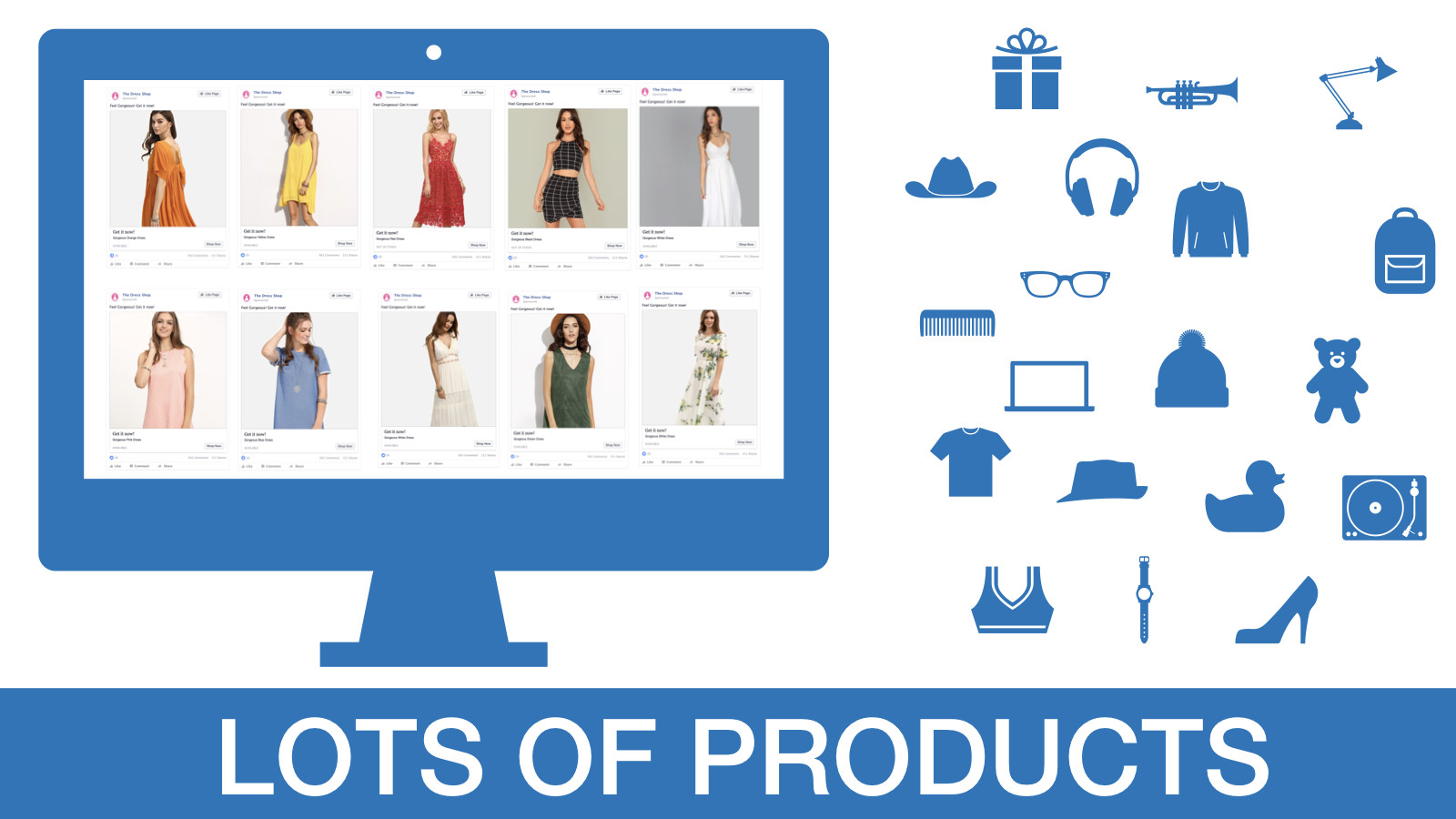 Undoubtedly, Flexify is one of the best Shopify apps to connect your Shopify store with Facebook Catalog. Plus, it also works with Instagram, Google, and Pinterest. Now, Flexify also supports Facebook Shop for Facebook product feed solutions. 
Highlighted Features: 
Sync product feeds to Facebook Product Catalog every 24 hours 

Create Dynamic Product Ads from your Facebook Catalog

Optimizes product images 

Can add sales price and a tax multiplier 

Free for 1000 products
5. Facebook Feed & Google Feed
Rating: 4.8/5.0
Price: Free to install | Upgrade from $19.99-$99.99/month
#1 Facebook Feed & Google Feed, also known as Instantfeed+ by FastSimon is an app for Shopify which is built to solve product feed issues on multiple platforms including Facebook, Instagram, Google Merchant Center, Bing Ads, and Pinterest. 
Product feeds real-time sync:

like the apps mentioned above, this app lets merchants sync the entire Shopify inventories to Facebook Shop, Instagram Shopping, Google Shopping, and more. That means the app only auto-list the products in stock so you don't have to over-spend expenditures on ads. Unfortunately, real-time sync function is not available with the free plan.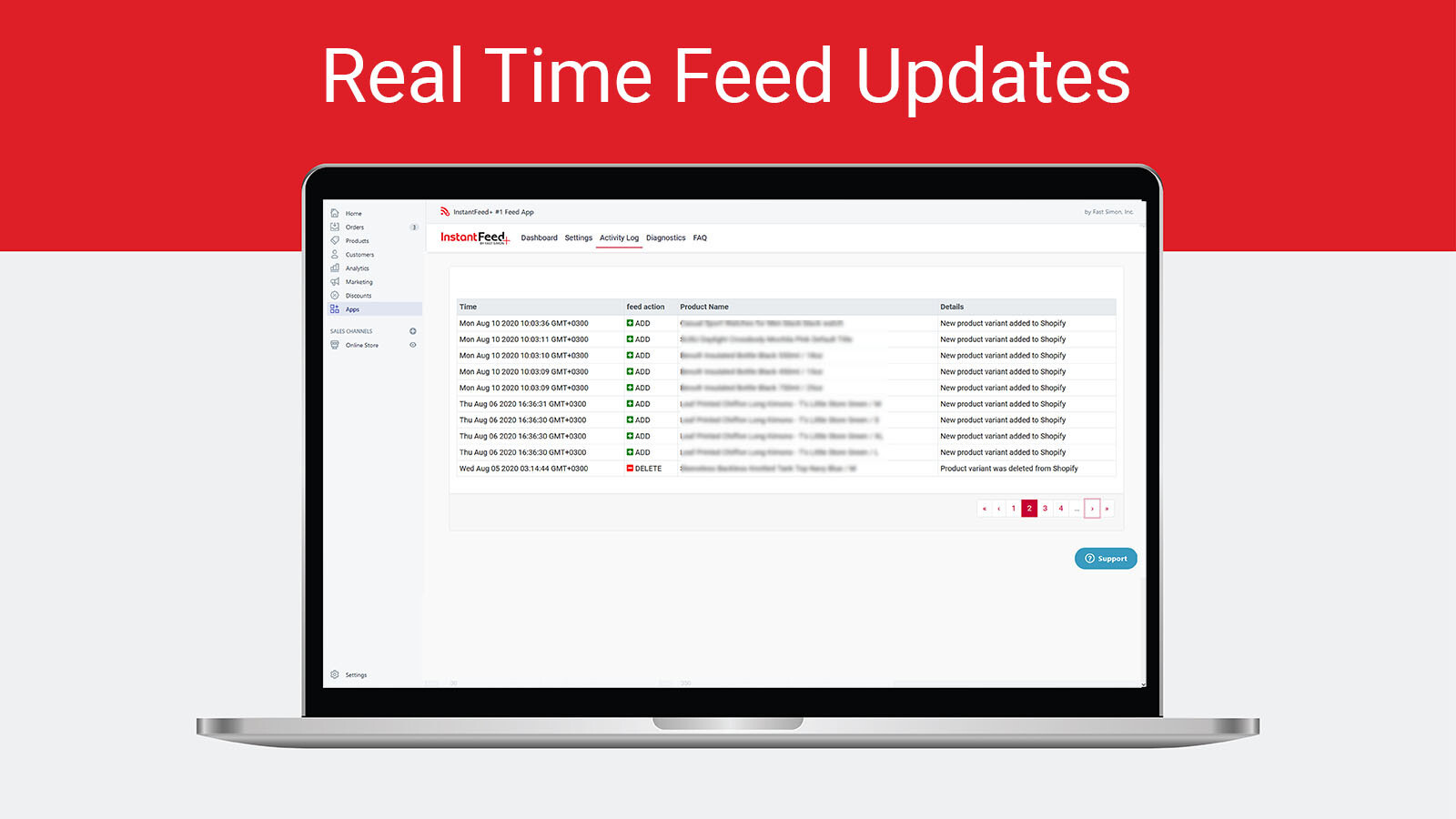 Product feeds filter:

like Socialshop, Instantfeed+ automatically lists all variants of products to save you time and effort from manual works. You can then apply the app's rules tool to pick and sync only the products that meet your conditions such as sale prices, sizes, or colors, etc.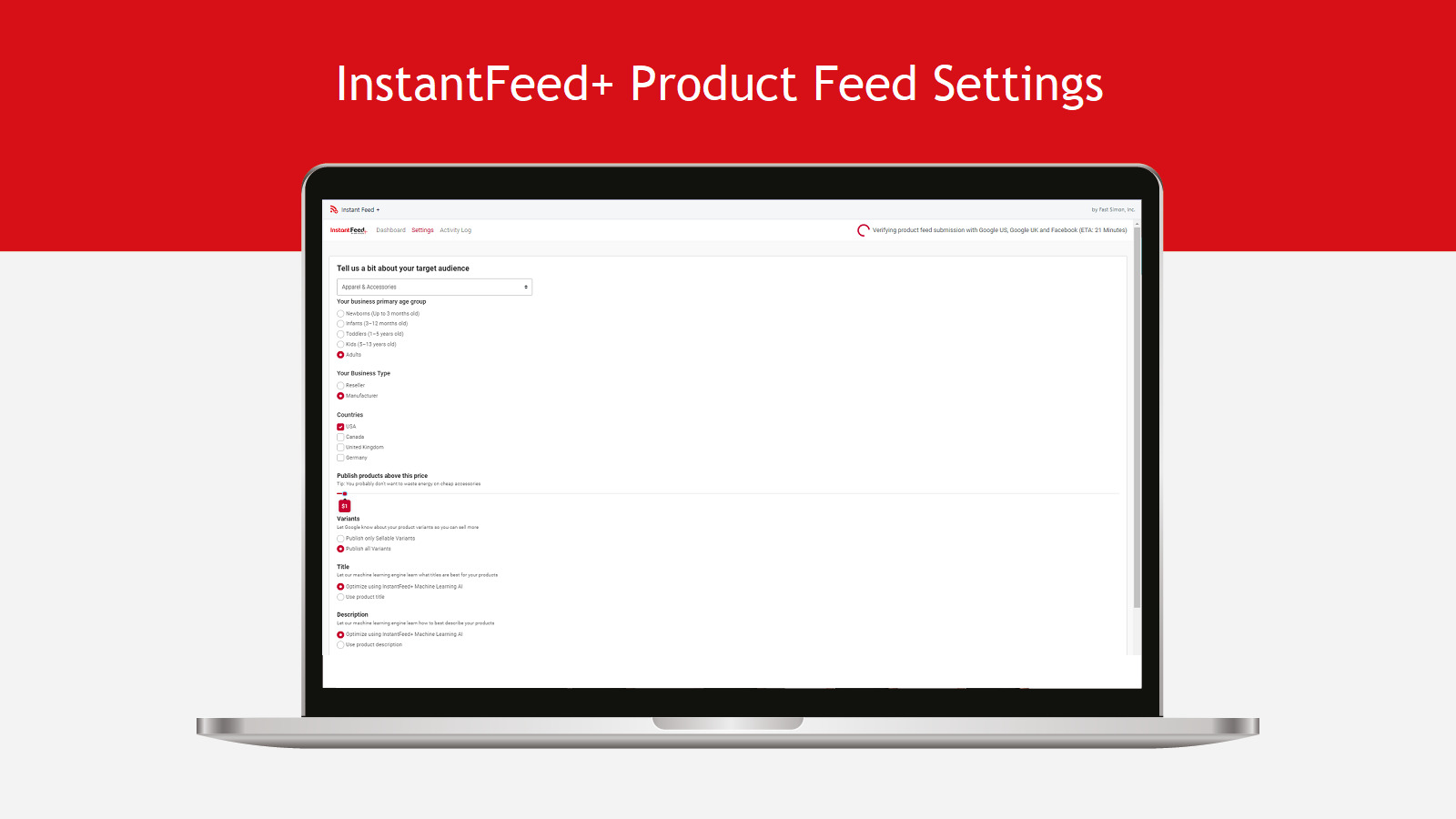 Performance Dashboard:

this is one thing that we love about this app- its insightful dashboard. InstantFeed+ gives you all the necessary info you need to evaluate your marketing campaigns. By that, you can maneuver your business on the right track.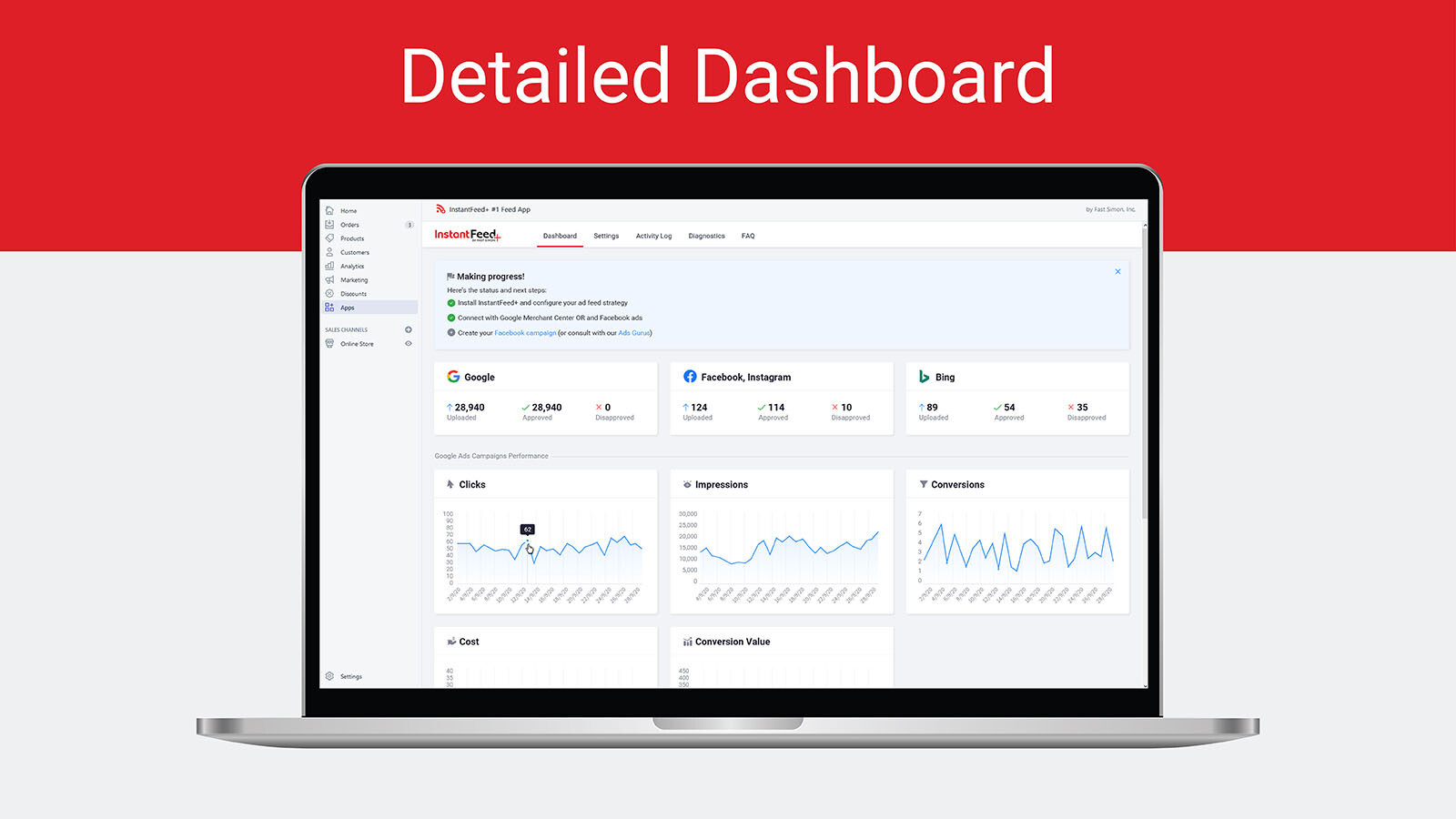 With a bunch of helpful features included, we do believe #1 Facebook Feed & Google Feed is one of the Facebook product feed apps that Shopify merchants should invest in.
Highlighted Features:
Sync Shopify inventory to multiple platforms: Facebook, Google, 

Ensure listings are always up to date to reflect pricing and stock, etc.

Optimize listings to please the algorithm 

Manage high-converting ads for multiple platforms in one place
Sync your Shopify product feeds to Facebook now!
Hopefully, with this list, you can pick the fittest app to help you drive much more sales on Facebook.
Optimizing product feeds then sync them to Facebook Shop is important, don't just set it and forget it. Thus, we assume you might love to read our article on these auto-post apps for Shopify merchants to boost your Facebook Shop engagement rate.