This list includes the best Instagram feed apps for Shopify in 2022 selected by the Socialhead team among hundred of Instagram feed apps on the Shopify app store.
The apps we picked out below are carefully scrutinized, should you have other recommendations, please let us know! Now let us walk you through each app's main features so that you can choose the best resolution for your online store!
Rating: 4.9/5 (398)
Price: Free plan available | In-app upgrades available
Socialwidget is one of the most splendid Instagram feed apps for Shopify that you should never miss out on to facilitate your online business. The app by Socialhead enables Shopify merchants to customize and embed their best-performed Instagram feeds on their website. 
The app offers absolutely stunning templates for merchants to display their widgets on their Shopify websites. With Socialwidget, your widgets can be customized to fit your store's themes and responsive to desktop or mobile screens without any technical bugs or glitches.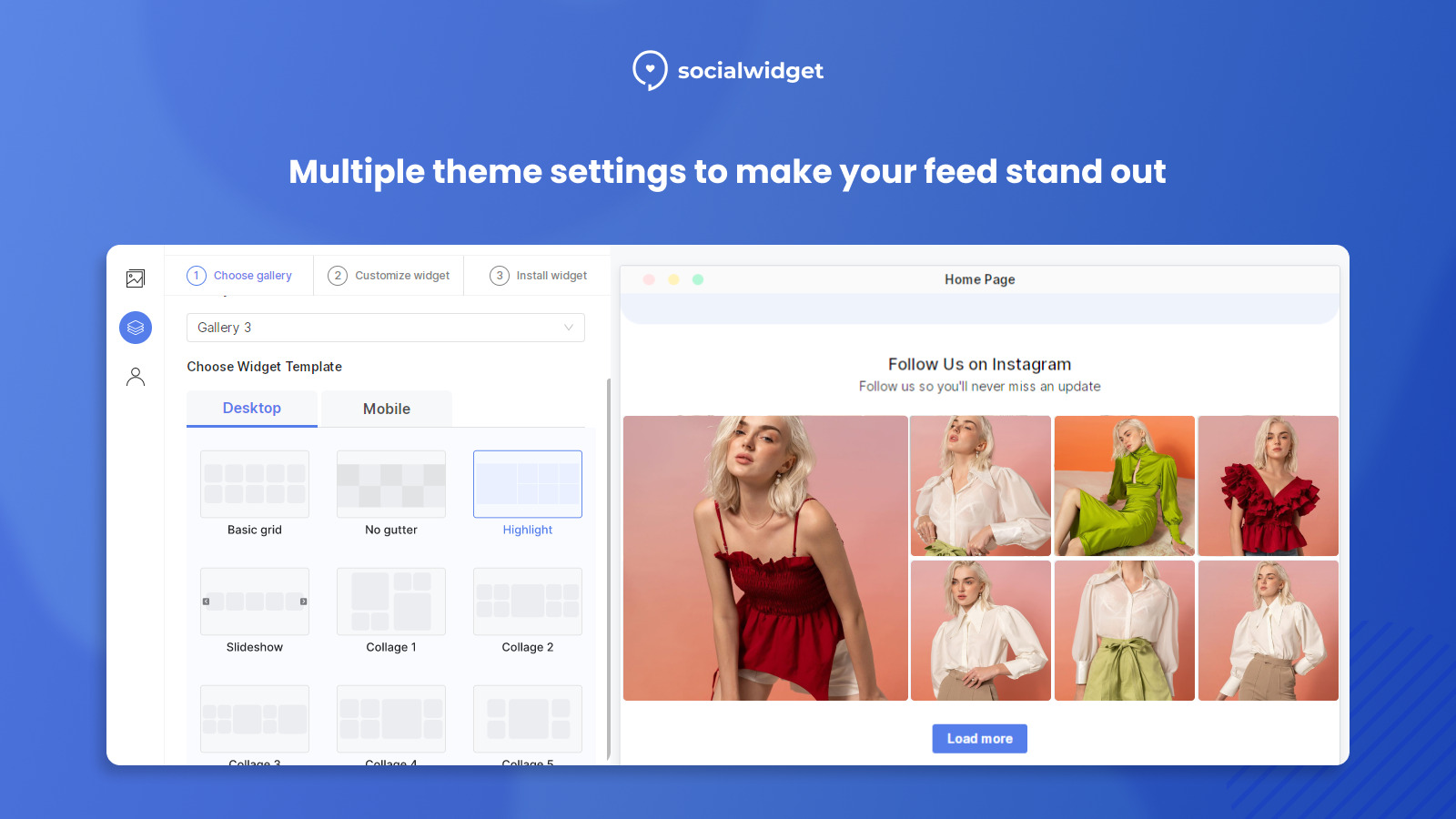 Though there are many apps supporting shoppable features for Instagram feed, with Socialwidget, you can add up to 5 product tags/ tag variants for one single media. That means your customers can grab the exact items they want, add them to cart, and proceed to check out right away without wandering around and get lost. 
With Socialwidget, you can sort pictures/videos/carousels from multiple accounts and even Instagram hashtags to create a widget and embed that widget everywhere you feel like it.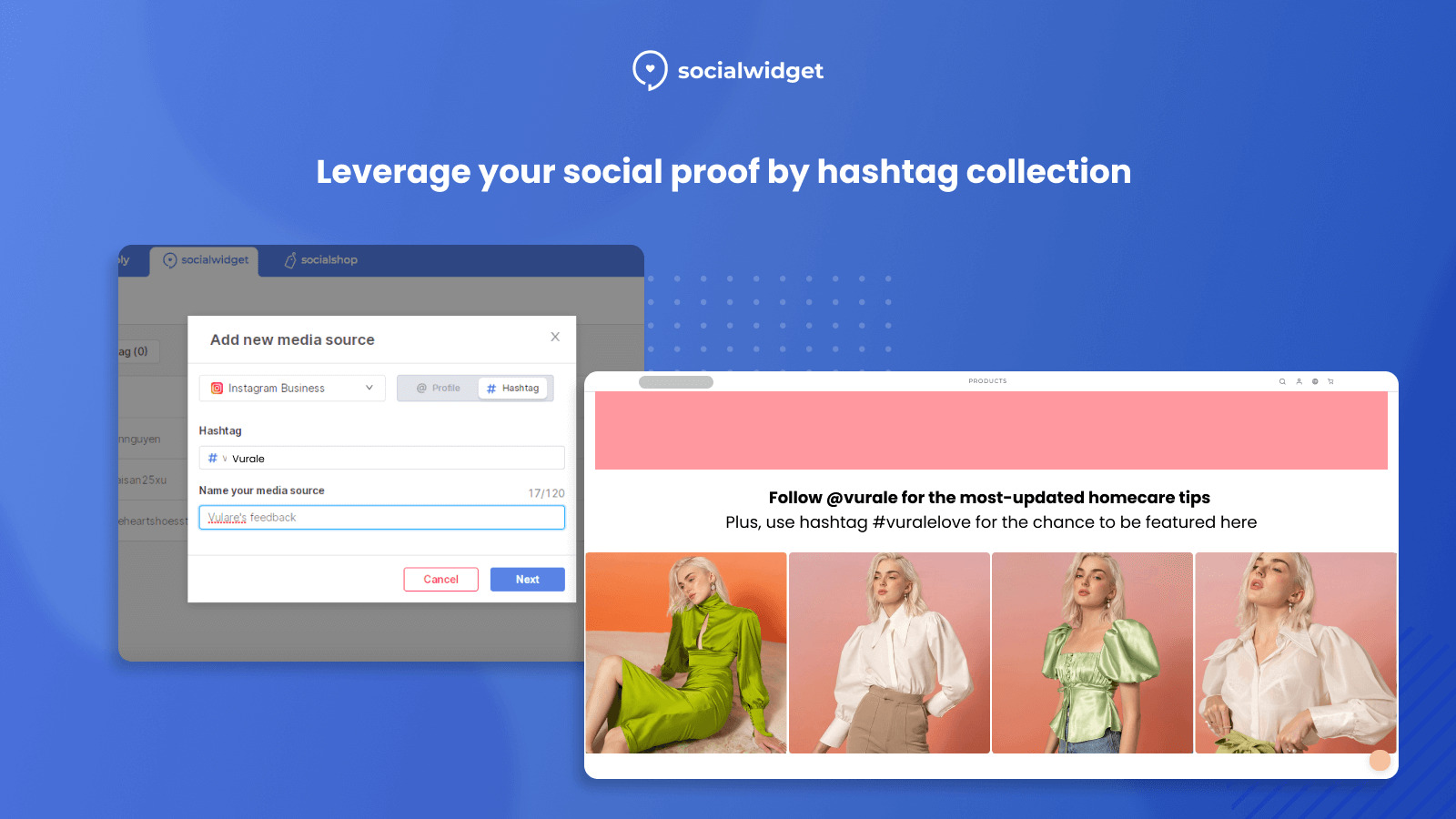 However, what does set Socialwidget apart in the market is its latest feature- Tik Tok Profile. This premium function enables Shopify merchants to craft and showcase videos from Tik Tok onto their Shopify website just exactly like the way they do with Instagram widgets.
Highlighted Features:
Customize your Instagram and Tiktok widgets at ease with various templates
Make Instagram and Tiktok feed shoppable by tagging up to 5 products on each media
Sort media from other Instagram @accounts and #hashtags
Increase Instagram followers by displaying your Instagram profile on website
Auto-create product widgets to showcase on product detail pages. This can be done simply by tagging products on your Instagram or TikTok media
Translate widget's content from your Shopify store's default language into translated languages to showcase multilingual Instagram & TikTok widgets
Rating: 4.9/5 (989)
Price: $3.99 – $19.99 | Free plan available
When it comes to Instagram feed apps on Shopify Appstore, Instafeed can be your life-saver. This app is designed by Mintt Studio and just like Socialwidget, Instafeed is a robust Instagram feed app that provides Shopify merchants with lightweight, yet potent tools to make the best use of their Instagram feeds.
Simplicity is sometimes the ultimate sophistication, henceforth, if you want to make your storefront look more classic and modern, the templates from Instafeed are perhaps everything you've been searching for.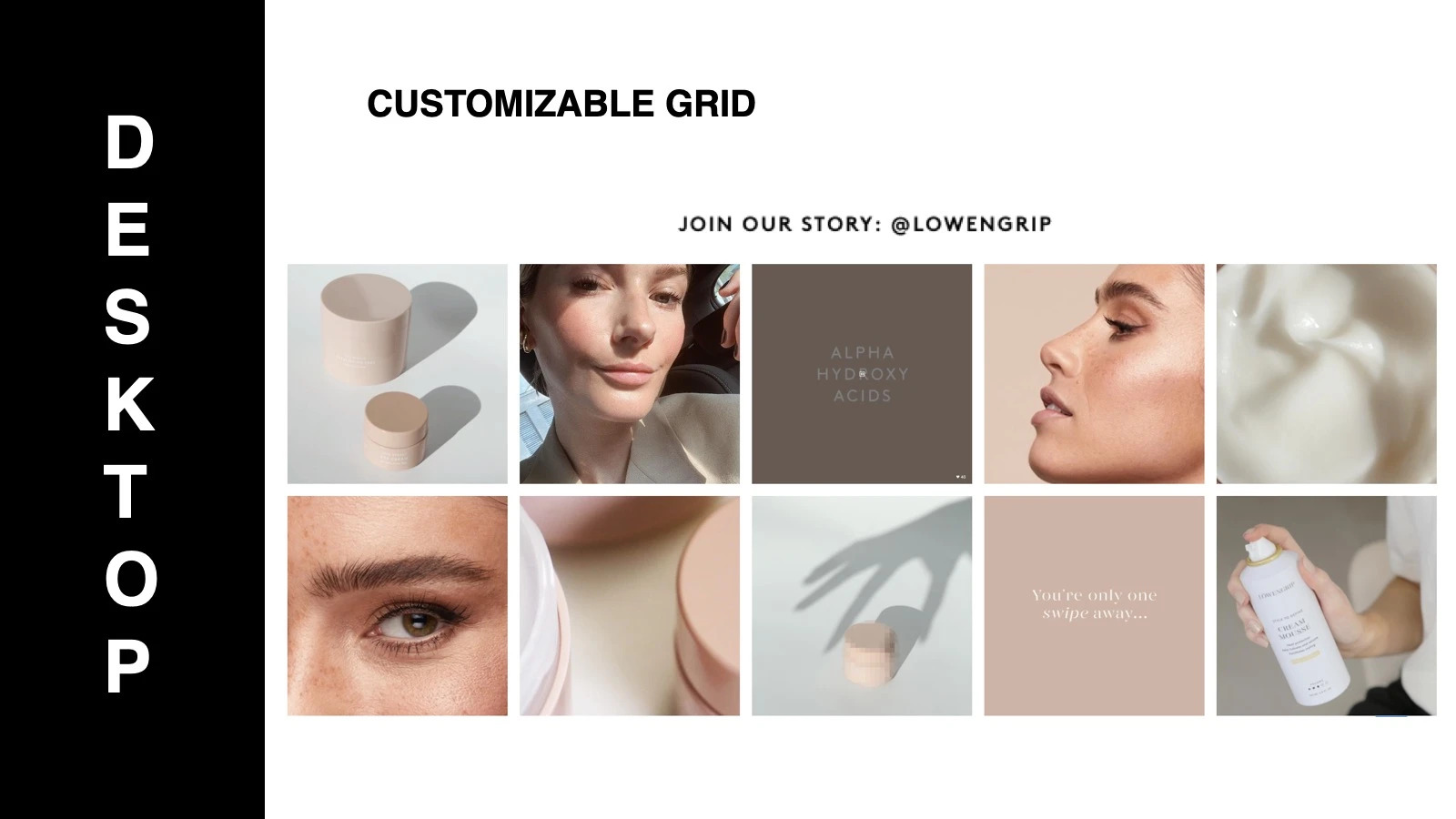 With Instafeed, your feeds can be tailored to specific requirements and responsive to all devices to ensure maximum usability. Plus, you can showcase unique Instagram feeds on different pages of your store, showing your posts or user-tagged posts with your products featured in them.
Similar to Socialwidget, Instafeed is also a savage app that supports the so-called "shoppable feed". And that empowers you to merchandise your products in a unique and high-converting way. By cutting down the steps your customers take to check out, you can boost more sales and earn more profits.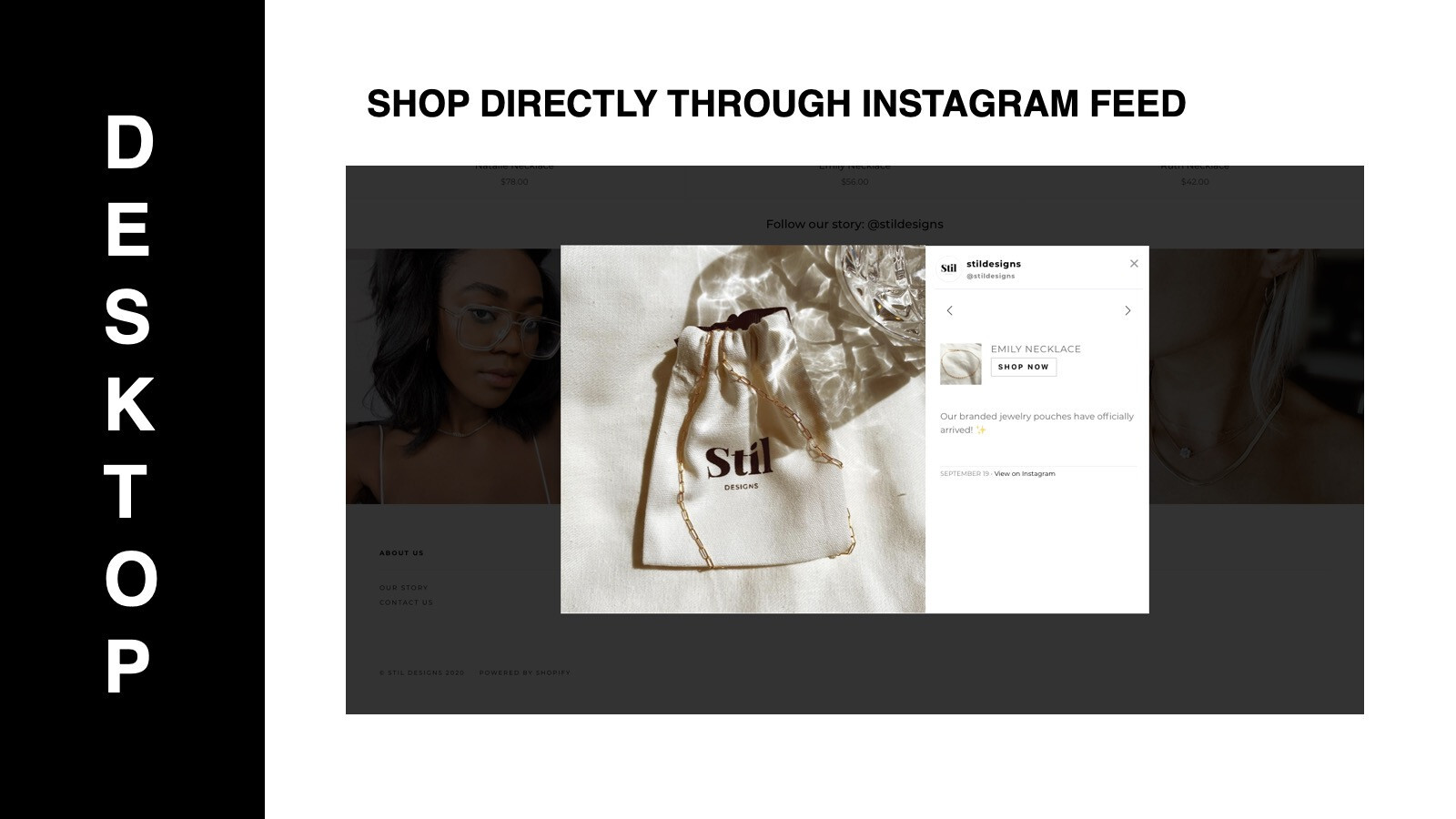 Highlight Features:
Display shoppable Instagram feeds on your store

Customize the widget to fit your theme

Tag products and sort by filters

Increase the follower count on your brand's Instagram pages
Rating: 4.9/5 (306)
Price: $9-$49 | Free plan available
Shop Instagram Feed & UGC is another outstanding Instagram feed app we'd like to bring to the table. The app also raises your brand's profile by showcasing social proof from users who've bought your products. 
This app enables you to add Instagram feeds into your product pages with photos emerging from users who tag the product name. You can then approve the photos you'd like to be shown and have a full feed of user-generated content that shows your product in action.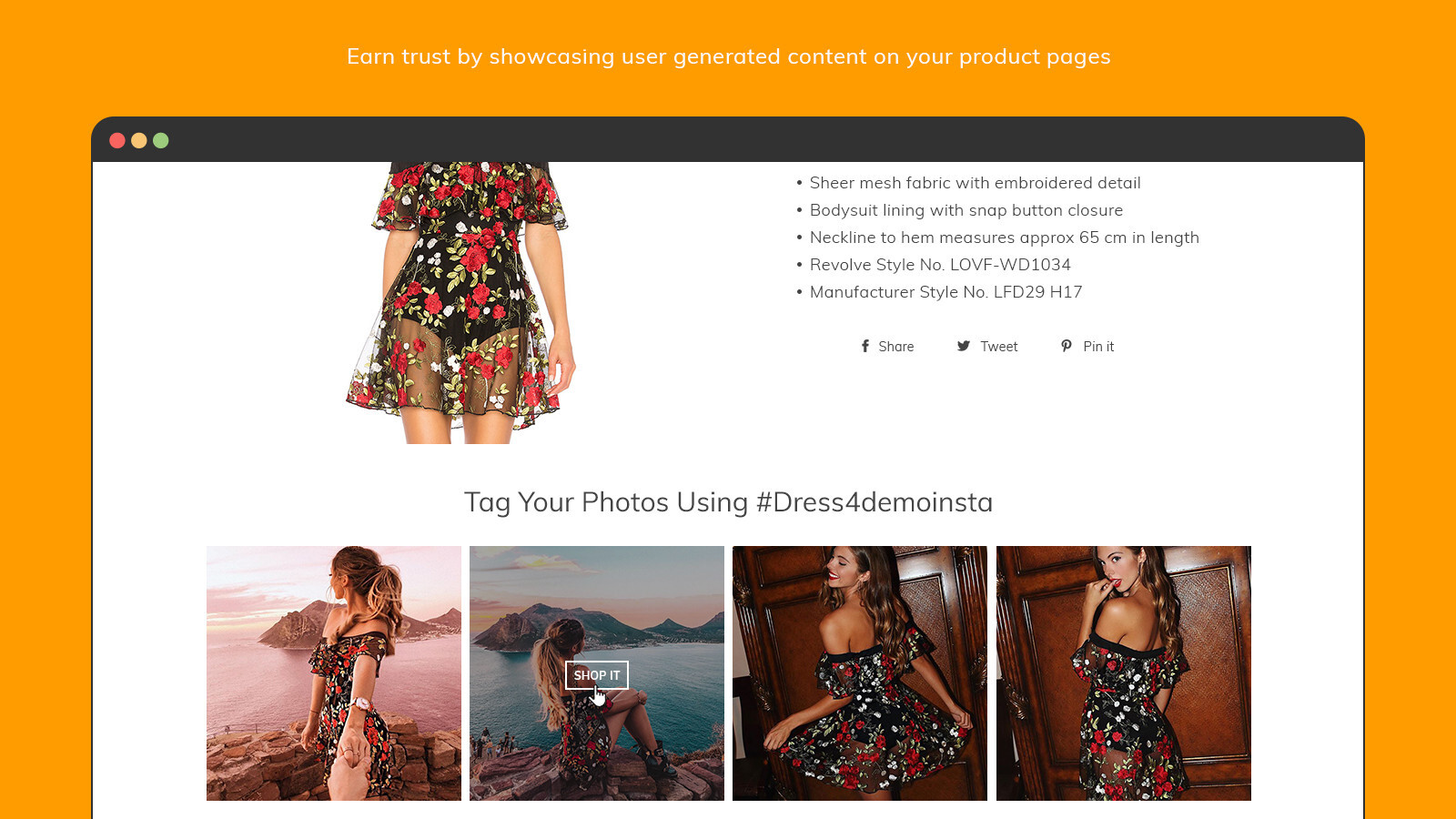 Additionally, you can also use instant purchasing in the gallery to make it easier for users to click and buy. You can also track conversions with the in-built analytics tool. All these crucial features make Shop Instagram Feed & UGC one of the best Shopify apps for Instagram feed.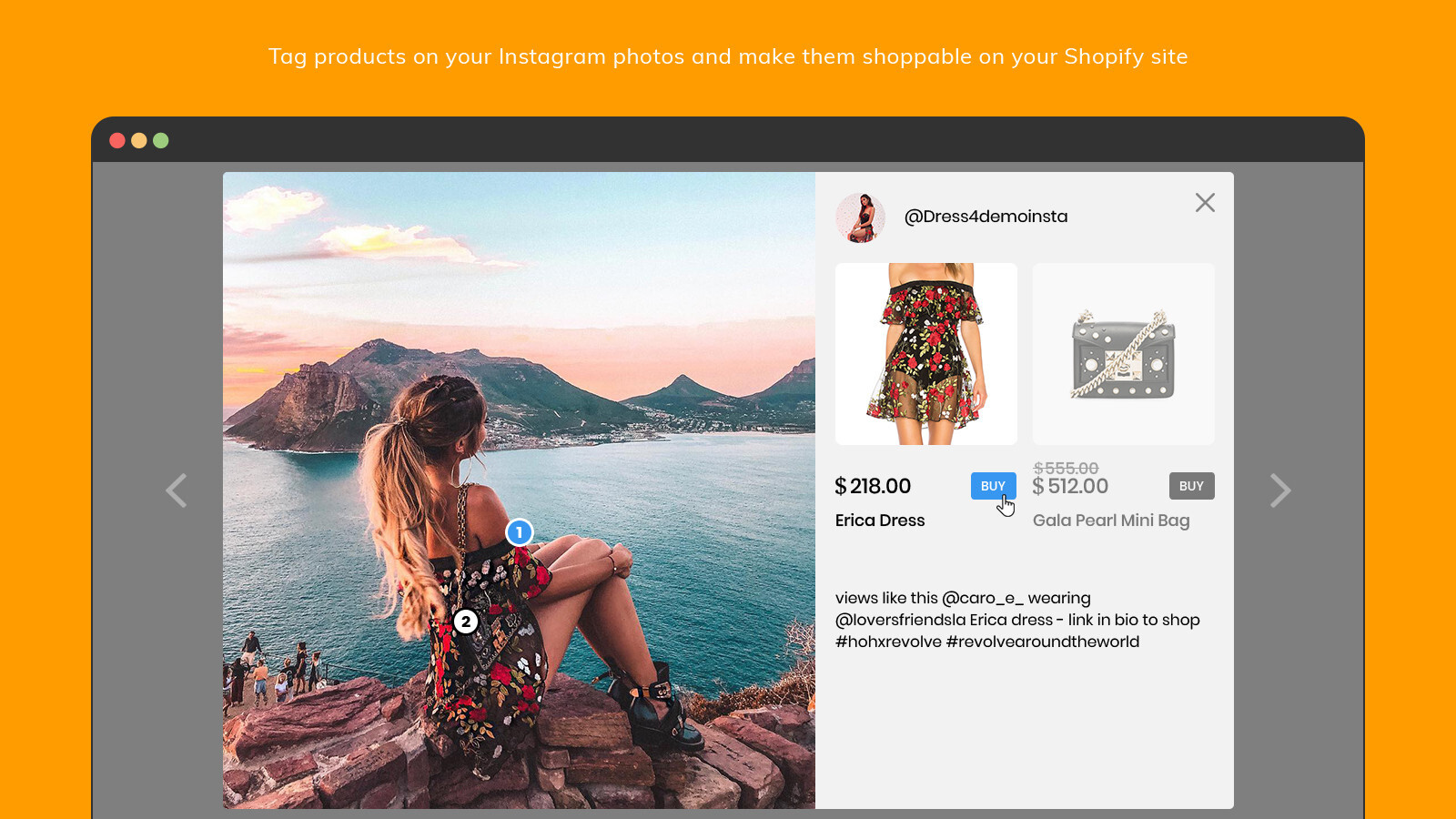 And last but not least, if you love to scrutinize numbers to have a better grasp of your Instagram feed performance, Shop Instagram Feed & UGC got you covered with analytics tools included. 
Highlighted Features: 
Shoppable Instagram widgets on your Shopify store

User-generated content boosts trust

Drive followers to your brand's IG page

Set up tagged galleries on product pages to showcase UGC

Analytics tools included 
Rating: 4.6/5 (367)
Price: $14.99 – $29.99 – $49.99 | Free plan available
Instagram Feed + Photo Gallery is one of the most savage Instagram feed apps for Shopify merchants. This Shopify app lets you showcase your products in a unique way by creating seasonal 'lookbooks', encouraging users to leave photo reviews, and creating hero image slideshows. All of this is powered by integration with Instagram.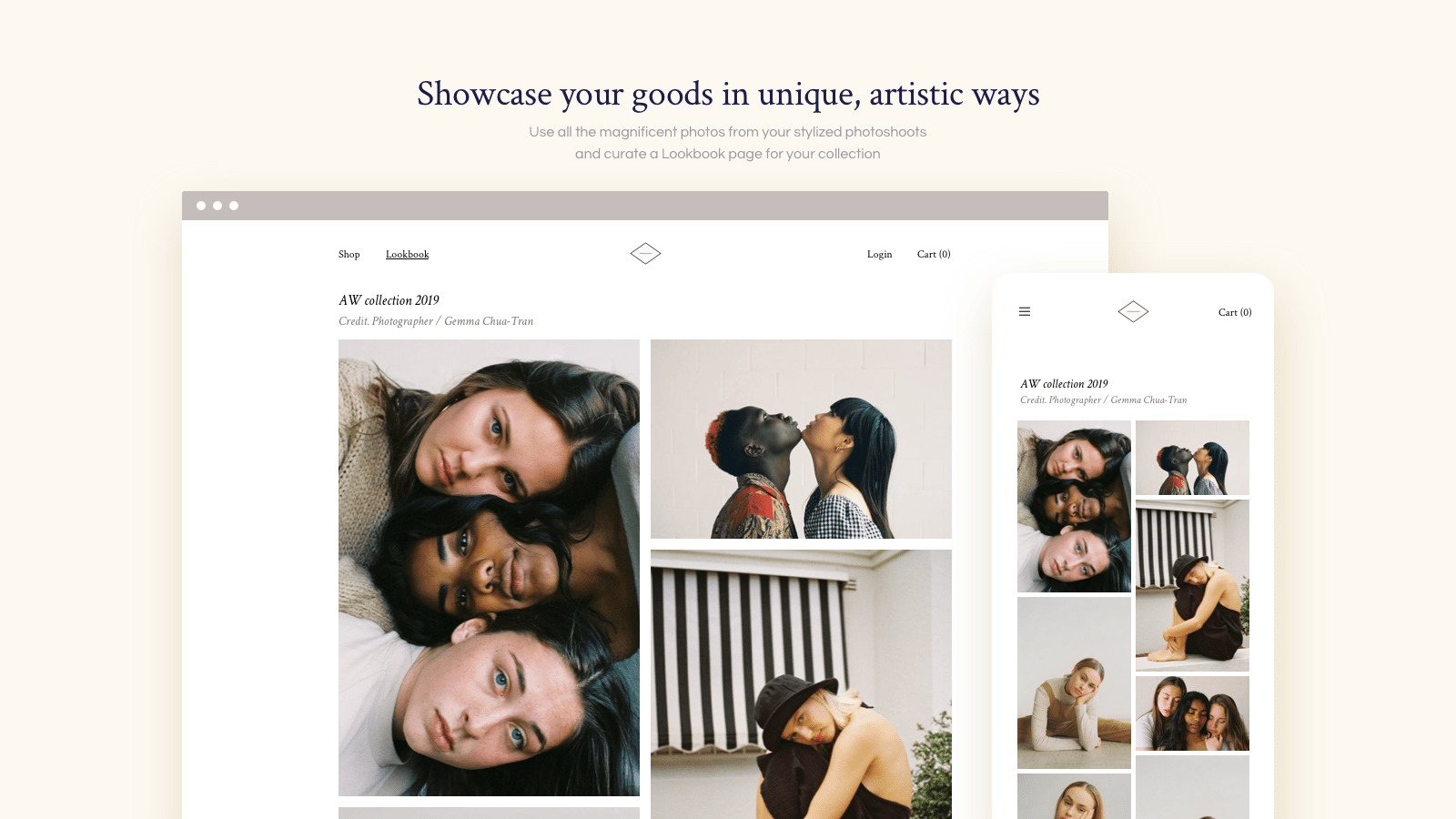 User-generated content is proven to boost sales by giving your brand a more trustworthy image. Leverage post-purchase email campaigns to get user photo reviews on Instagram by offering discounts and shoutouts to build your bank of UGC.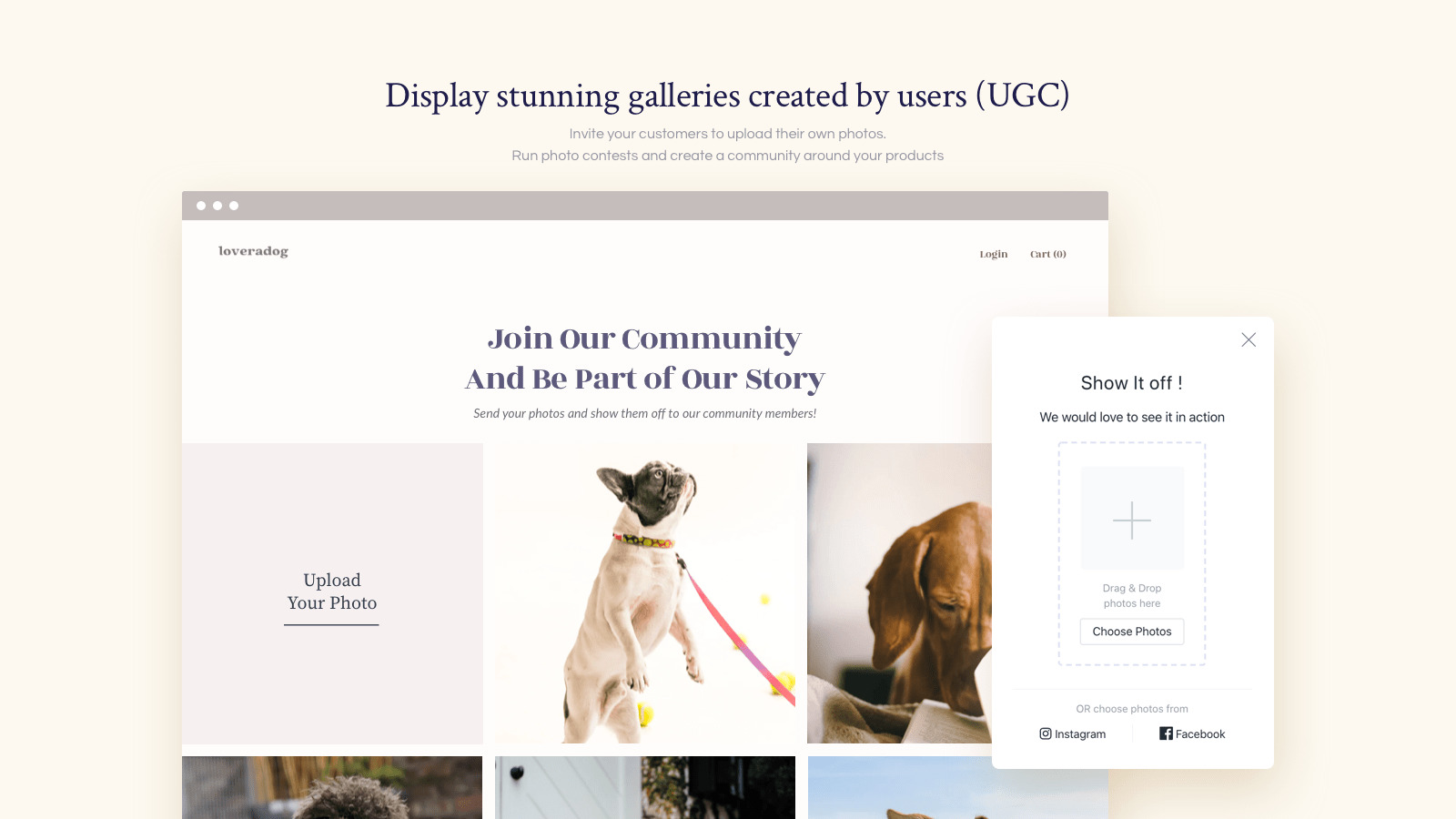 You can have users buy products instantly from within the Instagram feeds themselves, and even allow them to choose different variants without having to redirect to the product pages. You can build product-specific galleries automatically by having tags in your Instagram photos and encouraging customers to do the same.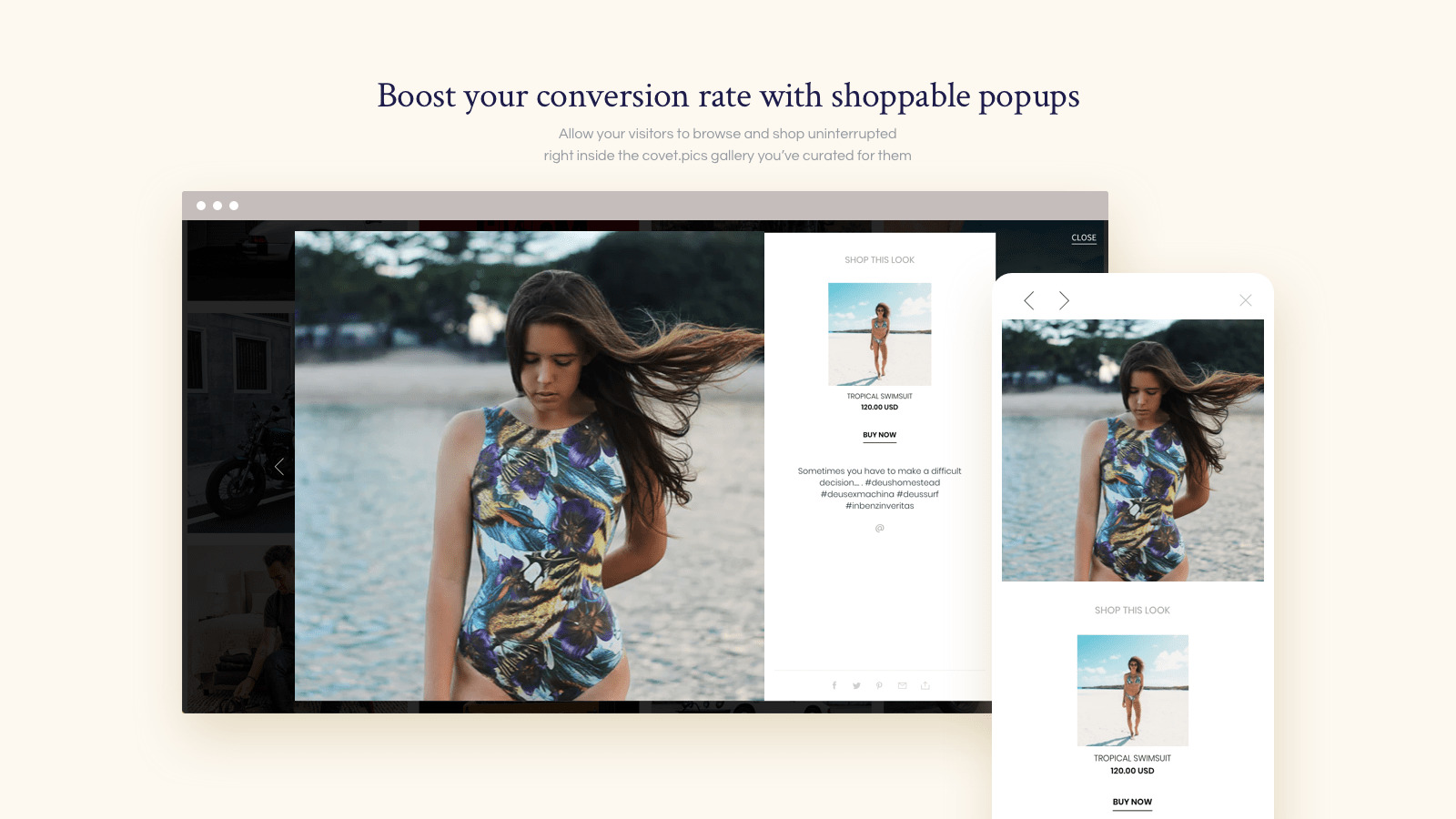 Analytics are also included, allowing you to measure conversions in line with your goals and making this one of the best Shopify apps for Instagram feeds out there right now. 
Highlighted Features: 
Create product-specific galleries, lookbooks, and hero slides

Boost trust with UGC photo reviews

Auto-generate email campaigns for photo reviews 

Measure conversions with built-in analytics

Instant purchasing within the gallery
Rating: 4.6/5
Price: Free to install (In-app upgrades available)
Sauce Social Commerce by SNPT is an Instagram feed app Shopify merchants need to know. This is one of the most versatile and robust Instagram feed apps in this list we bring you today.
Basically, Instagram Shop lets you set up shoppable Instagram feeds in your store, much like many other apps mentioned on this best Shopify Instagram feed apps. It leverages user-generated content to build trust with potential customers by actively seeking out photo reviews and tracking when customers upload pictures of your products.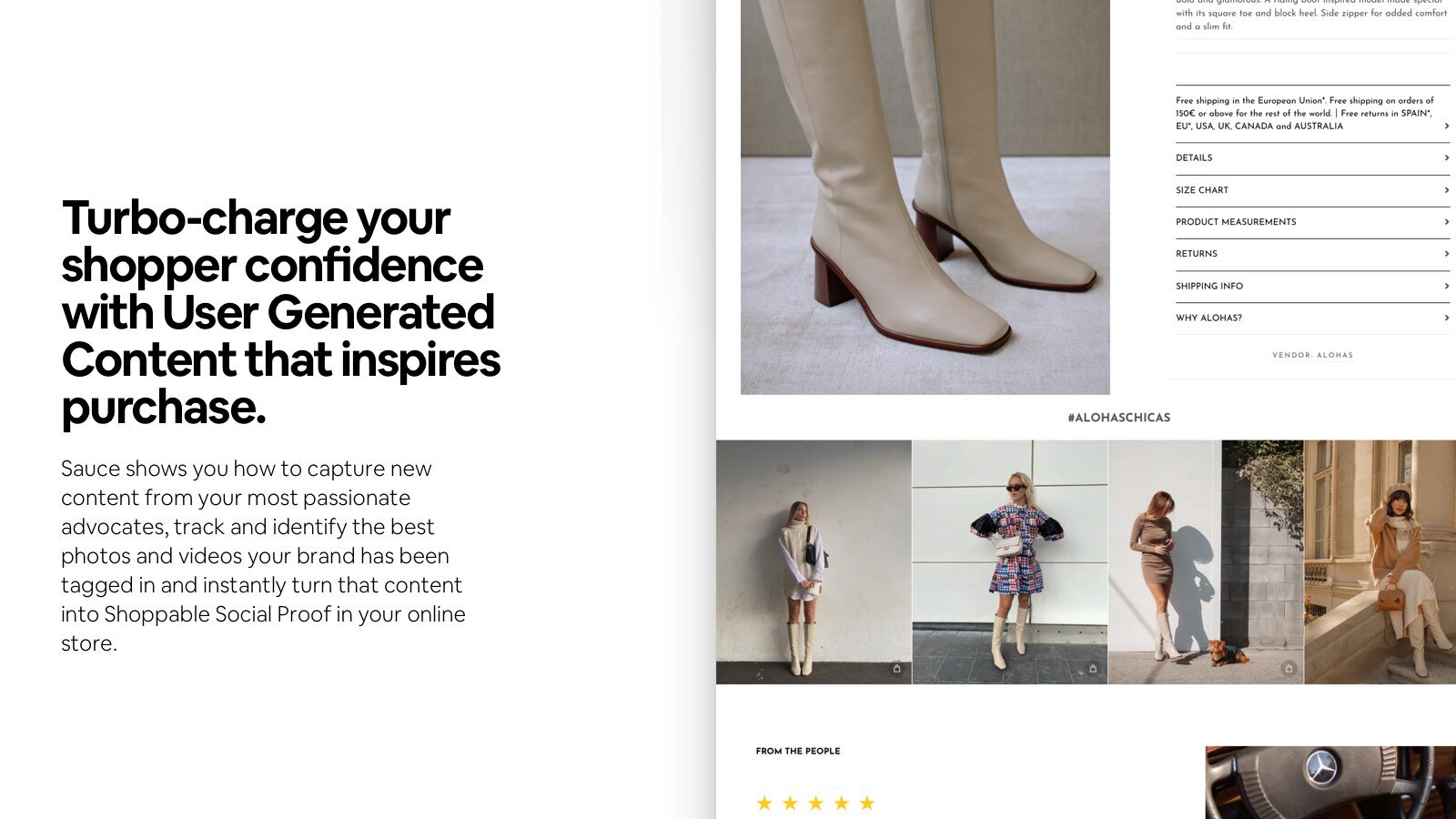 What is stunning and incredibly unique about this Instagram feed app is that it also helps you to connect with influencers on Instagram to boost your marketing efforts even more. This is the new frontier of visual marketing – and it's brutally effective.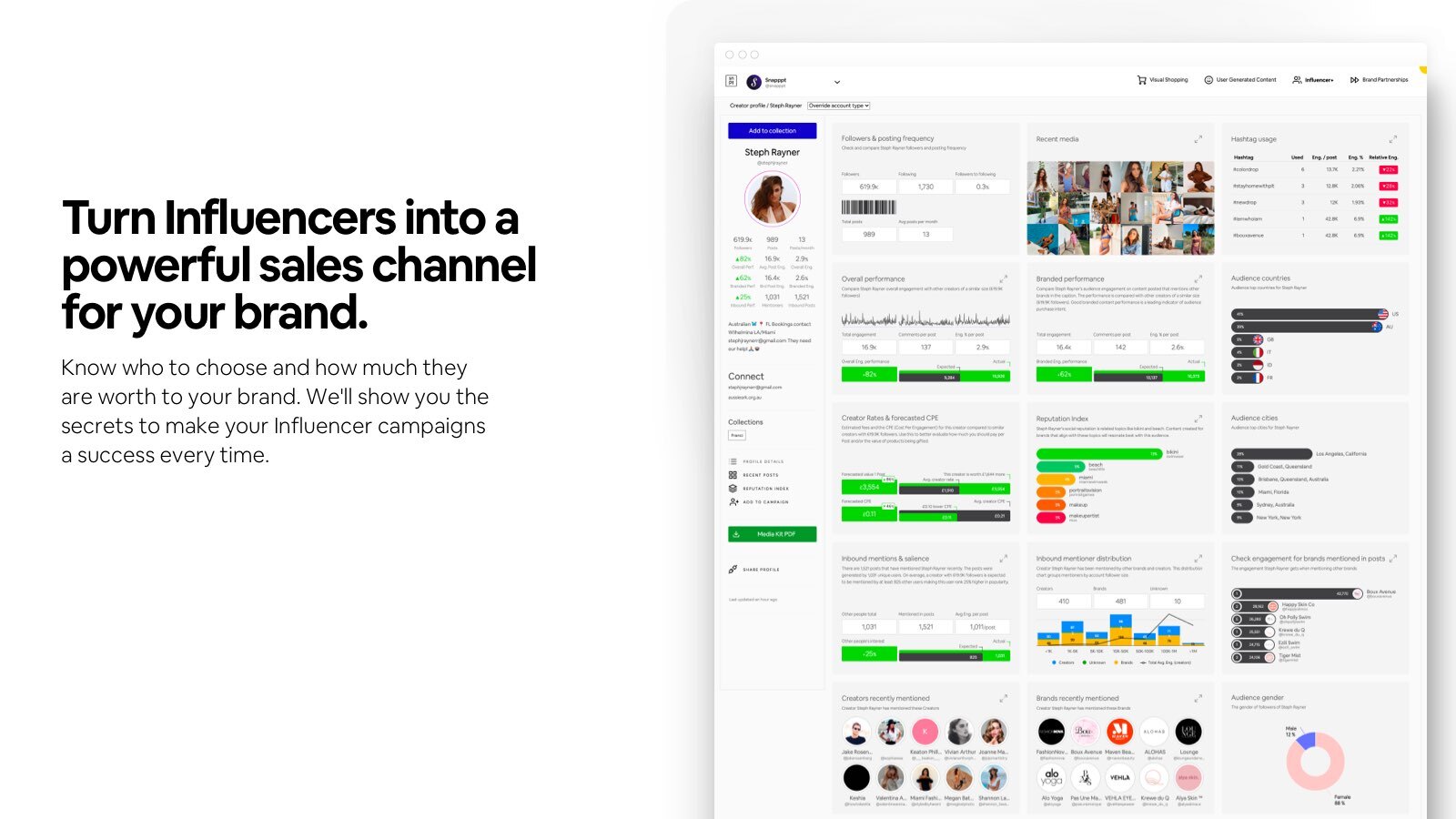 SNPT is an Approved Instagram Partner and a Facebook Marketing Partner, so they have access to the good stuff that will send your brand on a course for the stars. This is one of the best Shopify apps for businesses looking to get a head start in social commerce. 
Highlighted Features: 
Set up shoppable Instagram galleries in your store

Market with influencers on the platform 

Build your bank of UGC and boost trust in your brand

In-depth analytics reports 
Rating: 4.8/5 (118)
Price: $3.99 – $11.99 | Free plan available
Shoppable Instagram Feed is an astonishing Instagram feed app developed by AllFecth that is totally worth your trying. This app for Shopify lets you tag one product per photo in the free plan, and more in the next tiers pricing options. This lets customers shop on your Instagram feeds while also allowing you to merchandise products to them in a high-converting way.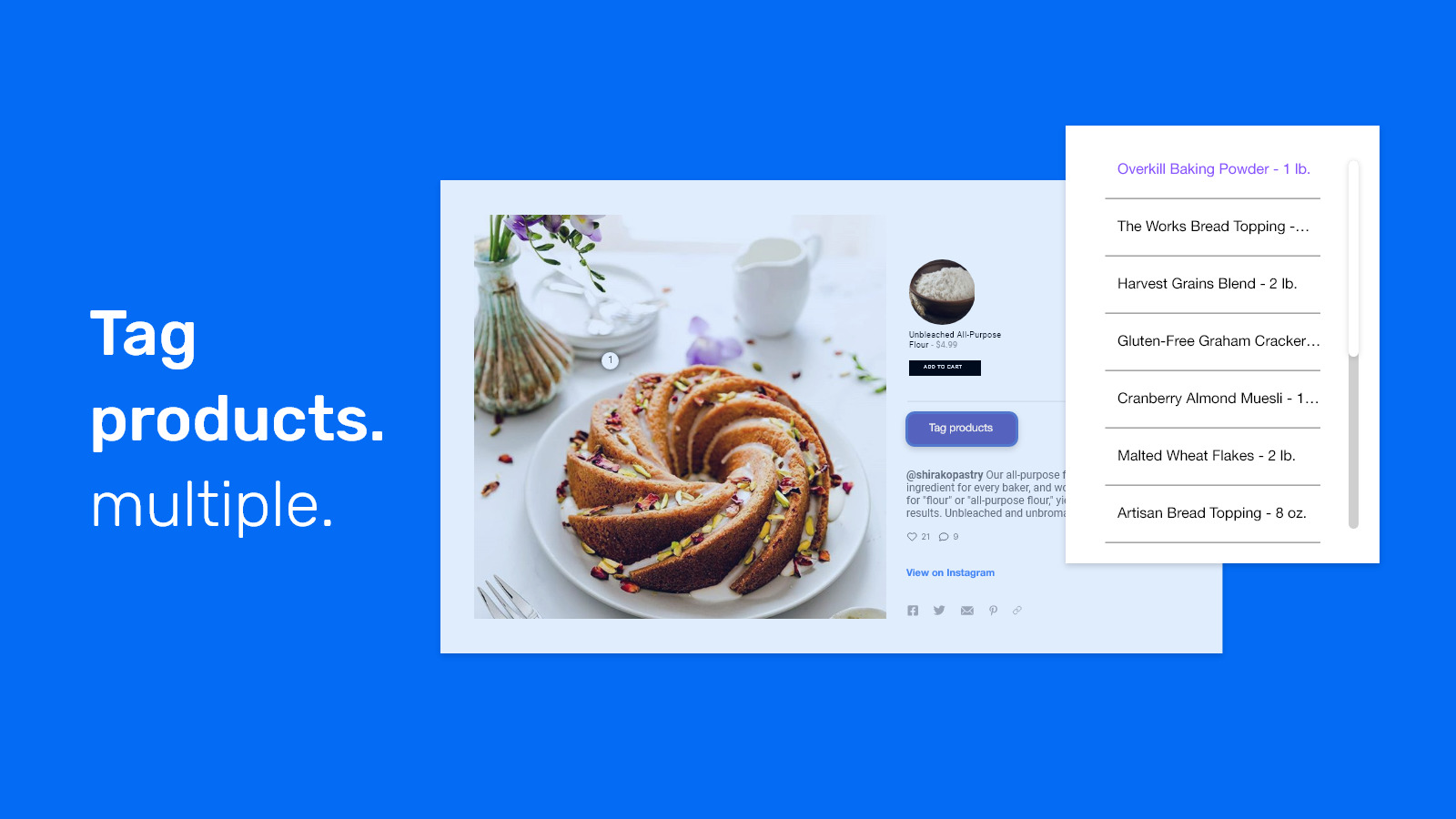 You can use a sleek slider function and include an 'Add to Cart' button to drive up sales through your Instagram feeds. If you opt for one of the 2 paid plans, the art to cart button can even be customized to your store theme. By improving customer shopping journeys, you can easily turn website visitors into your followers and customers.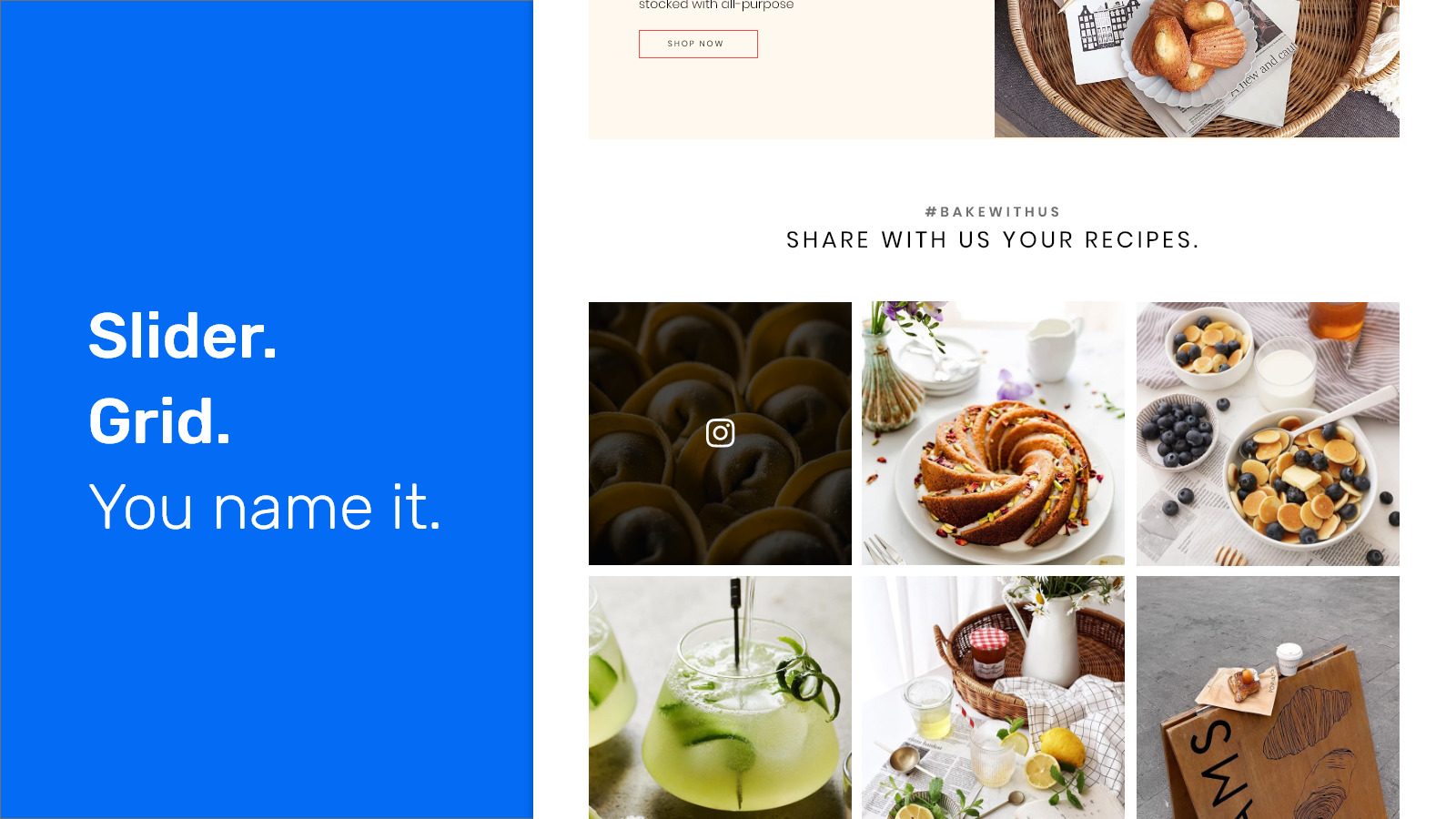 Create a custom title for each gallery on your Shopify store to encourage users to tag photos of your products and drive up trust with user-generated content in the process. This is one of the best Shopify apps for building more traffic and conversions with Instagram feeds. 
Highlighted Features: 
Add shoppable Instagram feeds to your Shopify store

Build UGC for trust 

Drive-up followers on your brand's Instagram page

Optimized for mobile devices
Rating: 4.8/5 (144)
Price: $50 – $200 – $300 – $500 | 20-day Free Trial available
And last but not least, welcome to the table Shoppable Instagram & UGC by Foursixty. You can add Instagram feeds to Shopify stores and have customers check out instantly through them without having to go to the product pages.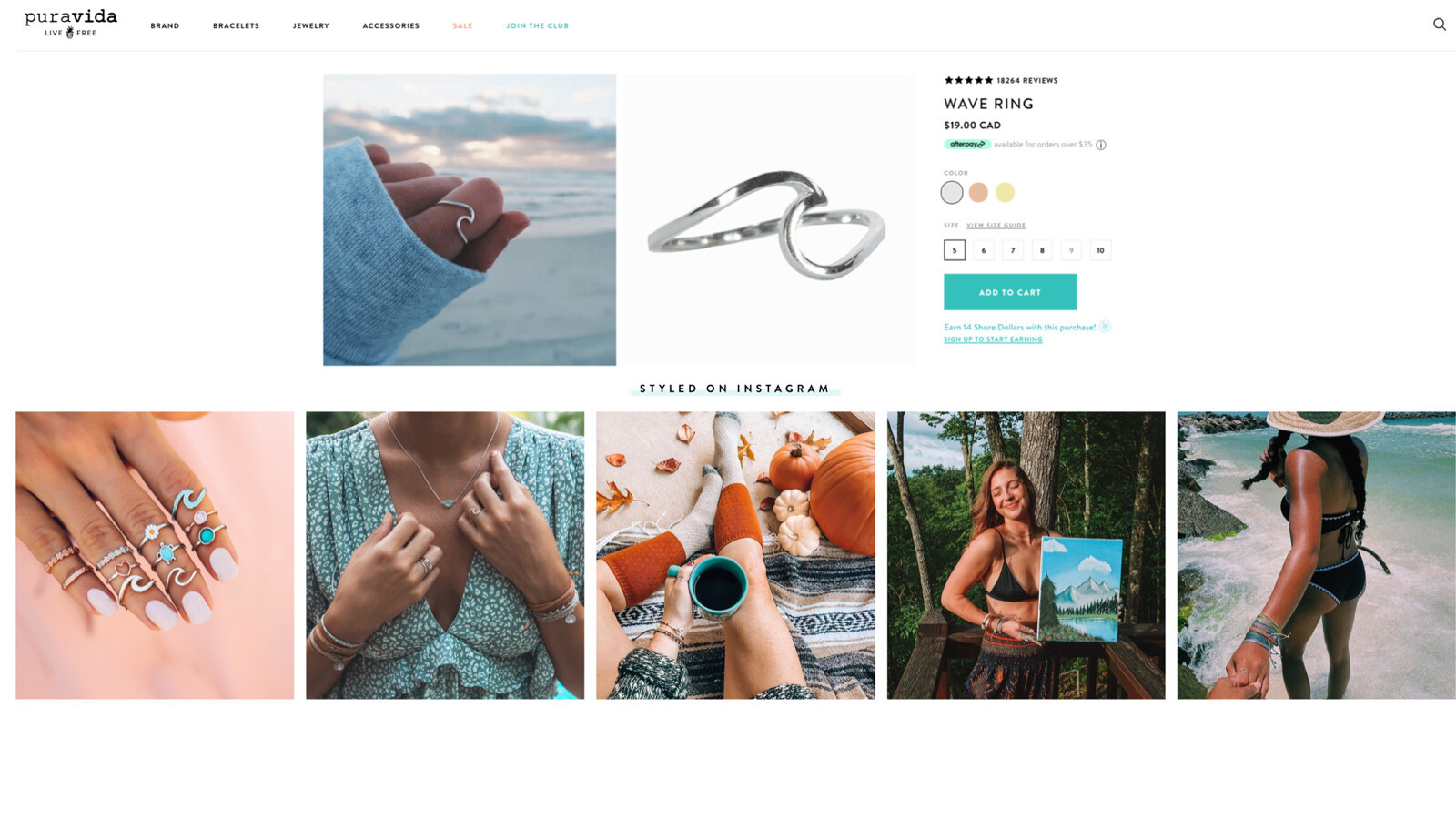 The Instagram feed app for Shopify also automatically requests legal rights to use your customer's photos on your website. Many brands find themselves on the wrong side of the law when it comes to UGC. Therefore, it's important to get permission before posting UGC on your sites. And the awesome thing is this app will do all the hard work for you.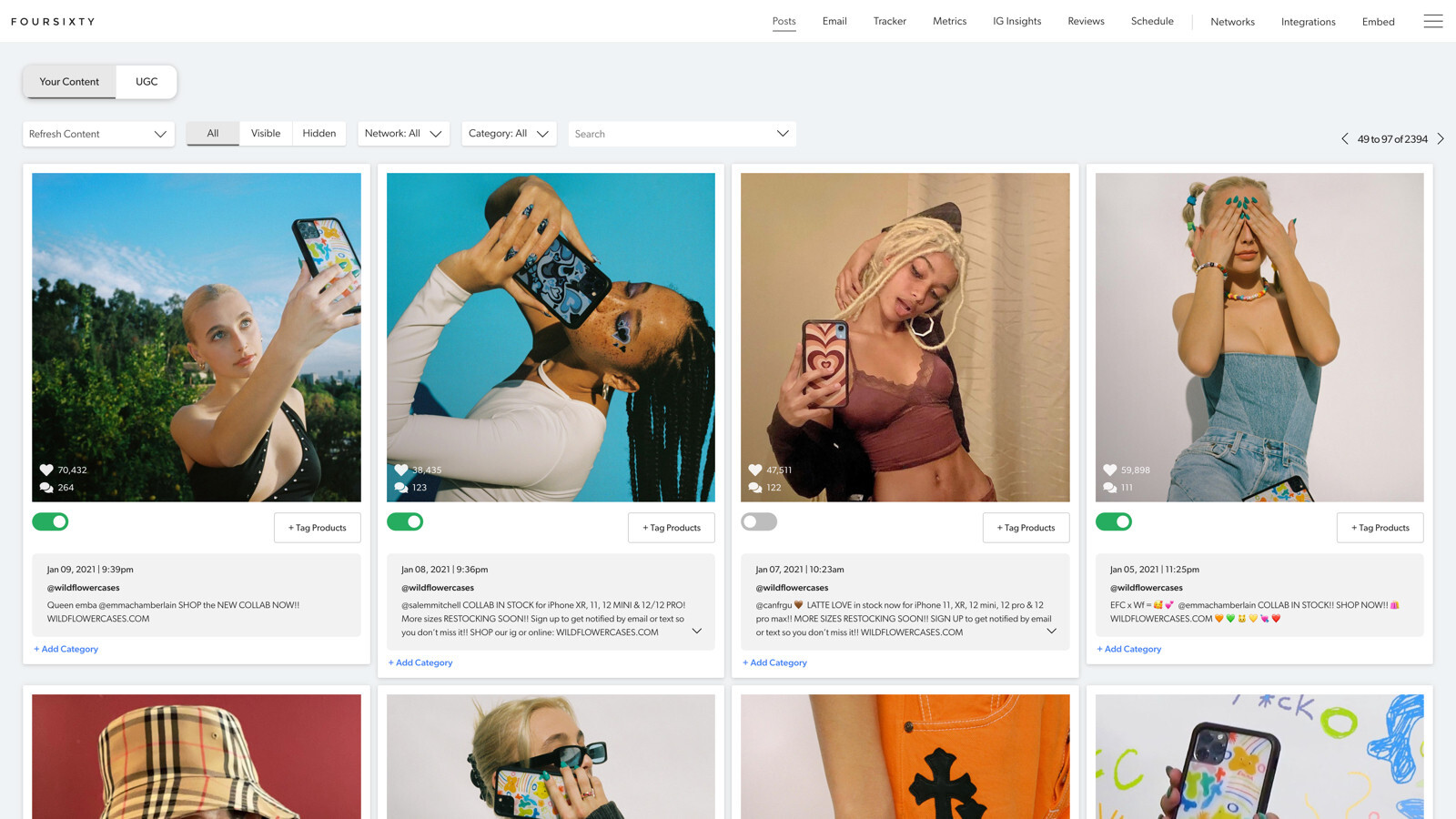 The badass thing about Shoppable Instagram & UGC is that it also allows you to add Instagram feeds to your e-mails so that you will not miss a chance to convert more and more sales.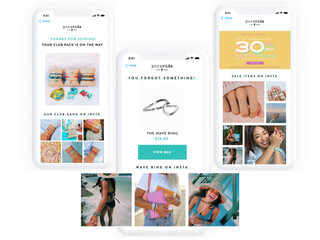 Foursixty even lets you automate your Instagram posts and manage ad campaigns. It's an all-in-one tool for Insta-marketing and one of the best Shopify Instagram feed apps for Shopify merchants. Thus, despite its a bit higher price compared to its peers, this app is worth every penny of yours if your business is on the growth and you thrive to scale up.
Highlighted Features:
Showcase your Instagram feeds on your Shopify stores

Add dynamic Instagram feeds to emails and send them to customers

Auto-request legal rights to use UGC content

Auto-post to Instagram

Manage ads