Shopify is a great eCommerce platform for anyone to start their own business online. However, if you find running an online store challenging, you can apply for Shopify Partner Program instead. 
During the pandemic, everyone has found that online shopping would be one of the best ways to cope with the situation. Therefore, this program gives you more opportunities to catch up with the pace of eCommerce. 
What is the Shopify Partner Program?
The Shopify Partner Program is a program that gives a community of developers, designers, and marketers abilities to introduce new merchants to Shopify. This will provide these merchants with solutions to start, grow, and manage their business.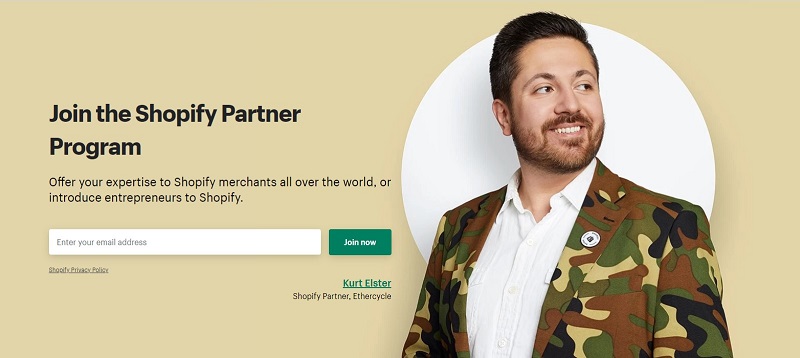 This program's model is similar to freelancing, but it is made only for Shopify merchants.
Who can apply for this Shopify Partner Program?
If you are wondering, who is suitable for this Shopify program? Here are the answers:
Developers:

this includes developers for webs, apps, and themes.

Designers:

all graphic, app, web designers can apply for this program.

Marketers:

both freelancers and agencies are capable of joining the Shopify Partner Program.

Influencers:

this means all influencers on social media, blogs, and Youtube. 
Once you have joined the program, you can access Shopify's training courses and documentation for instructions on how to become successful Shopify partners. You can get revenue from referrals to Shopify plans and the selling services, including apps, web designs, and themes. 
How do you make money as a Shopify Partner? 
Depending on what role you are in this program, the amount of money you get varies.
For web designers or developers
As a Shopify Partner, you can have no limitations in quantity when creating development stores. However, a development store is a free Shopify account with some of its limitations. You can use this store to test any theme and app you created. Or, you can also use it to develop a Shopify account for your client.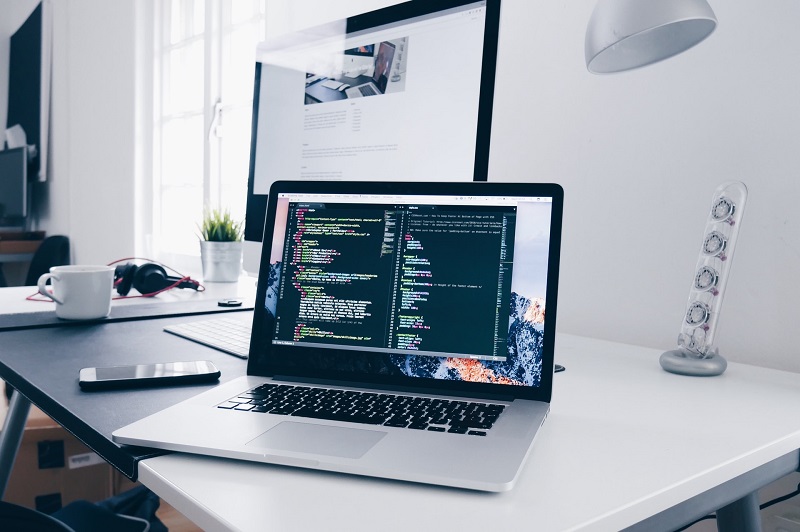 If your clients like it and continue to sign up for Shopify, you can get 20% off that client's paid subscription every month. This counts as a monthly revenue share as long as that client remains subscribed and you remain as a Shopify partner.
For app developers
As a developer, you can build Shopify apps and put them on the Shopify app store, similar to Socialhead. It is a social commerce platform, providing 4 Shopify apps to bring a better eCommerce experience to merchants.
When your app gets purchased, you will get 80% of the sale price. However, if your app requires a subscription, you will also get 80% of the recurring fee for every subscription. 
For theme developers
For every theme that gets purchased, you will get 70% of the sale price. Therefore, if you are able to get purchases on many of your themes, you will certainly earn more money than you might think.
For influencers
Being an influencer means that you have the ability to persuade and refer your audience to the Shopify platform. Therefore, you will get 20% of the subscription revenue monthly for every sale coming from your affiliate link.
Benefits of being a Shopify Partner
As a part of the Shopify Partner Program, online merchants will certainly get some great benefits in return. 
Partners can earn money from Shopify's Affiliate Program
You will be provided an affiliate link when you become a Shopify Partner. If a Shopify merchant purchases a paid subscription program via your affiliate link, you will receive an incentive. This, by far, is considered one of the main benefits of becoming Shopify Partners. 
Shopify merchants can make money from its Revenue Share Program
This is another great benefit when you become a Shopify Partner. If you can talk a merchant into signing up for Shopify, you will get 20% of the revenue generated by that client. This also works for convincing them to switch their platform to Shopify.
You can read more about Partner's earnings from this Shopify's Revenue Share Program. 
Partners can have access to Shopify's exclusive content
Being a part of the Shopify Partner Program, you can access free training courses, documents, and other resources. These materials will help you learn more about Shopify and grow your business. 
Moreover, you can also get access to insider information, like upcoming feature previews and roadmap of Shopify's products. You will also have Partner support from Shopify at the priority level. This will help solve any questions that you or your customers might have.  
Merchants in the Shopify Partner Program can have discounts on various products 
Another great benefit of being a Shopify Partner is that you will get discounts on many software products. You can take advantage of these products for business development, product design, testing, and project management.
However, some of these products are available to all Partners while some are only available to Partners that become Shopify Experts.
Shopify Experts, who are they? 
Although everyone can apply to become a Shopify Partner, Shopify Experts is a different story. It is another program from Shopify that is only accessible to those who have decent experience with the platform.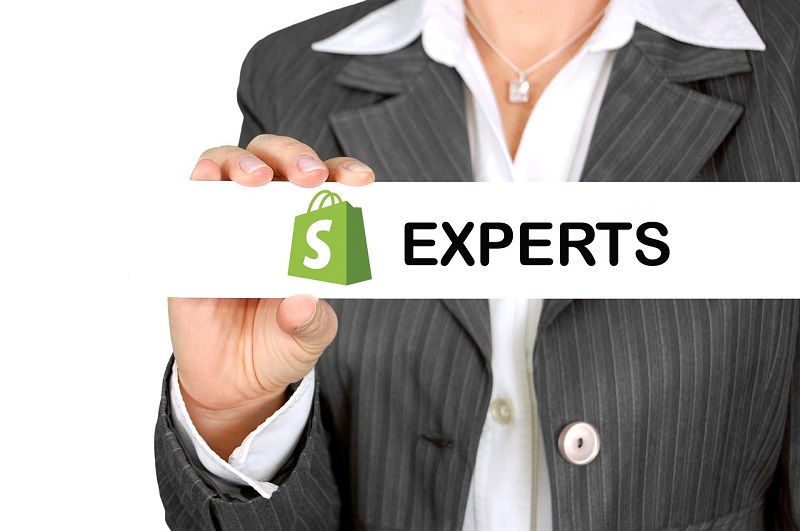 You might ask, how to become a Shopify Expert? First of all, you need to be a Partner, of course. Then, when you have worked with lots of clients via the Shopify Partner platform, you can use those experiences as an application and submit it to get validation from Shopify.
That validation requires containing 5 stores that you have successfully developed, combined with descriptions and work's code examples. This allows Shopify to evaluate your expertise and decide whether you are qualified or not.
How to become a part of the Shopify Partner Program
Now that you have learned the Partner Program and its benefits, it's time for you to become a part of it. Although signing up is straightforward, it is how you acknowledge as a Partner that matters.  
Sign up for Shopify Partner
First, you will need to go to the Shopify Partner page with the link https://www.shopify.com/partners. This page is different from the usual Shopify page, so you should keep that in mind every time you log into your Partner account. 
After that, you can go on and click the "Join now" button.
From here, you are required to fill in the necessary information so that Shopify can create your Partner account.
Fill in your Account information
After that, you will have to fill in your account information which includes your business name and address. It is a long list, so you should take your time to finish it up.
When you go down the list, you will see options of how you will make money as a Shopify Partner. You can either choose what you would do in the list or choose "Other" for your business.
Once you have filled in everything, you can click on the "View your dashboard" button at the bottom. 
Time to start and grow your business as a Shopify Partner
By clicking on the button, you are ready to become a part of the Shopify Partner Program. You will be taken to your dashboard and you can see materials to learn more about how to grow your business.
Additionally, Shopify also provides you with the Partner Academy so that you can develop your skill and knowledge. As a result, you can take your business to a whole new level.
How will you get your payment as a Partner?
When you get a sale, you will not get paid immediately. Instead, you will get your credits accumulated and get paid on these schedules as below:
Credits from the first day to the 15th of the month, you will receive your payment 5 business days after the fifteenth.

Credits from the 16th to the last day of the month, you will be able to receive the payment 5 business days after the last day of the month. 
Moreover, you will need a PayPal account as your payment will be transferred via this method.
There are also a few things you need to keep in mind. If you have your credits under $25, your payment will be held until the next payout period. However, if you decide to leave the Shopify Partner Program while your balance is under $25, you won't get paid. 
Final words
Shopify Partner Program can surely bring lots of benefits and opportunities for people to grow their business online. Furthermore, this program also provides a great alternative to running an online store on this platform.
More importantly, anyone can join this program as long as they meet its requirements. Therefore, you can always use the knowledge that you learned from the past and from this program to develop your business as a Shopify Partner.