With OneUpSell V1.15, we're more than excited to bring about small but important updates for you to offer your customers more diversified 'Buy more, save more' deals.
Let's see what OneUpSell's latest version has to offer!
Introducing 'Product Mix' To Threshold Quantity Discount
With our brand-new Product Mix, you can now run quantity discount campaigns on not only the same products or variants but also on different products as well!
For instance, your customers can buy a white T-shirt along with a black hat and still get a discount! As they have more choices, your customers are likely to purchase more, helping increase your AOV.
Ready to explore how to offer your customers the Quantity Discounts they love? 
As usual, log in to your account, head to Volume Discount on the navigation bar > Click + Add Volume Discount.
Name your discount & decide on its duration > Choose Threshold Quantity Discount > select the Mix Products option we've just added for you!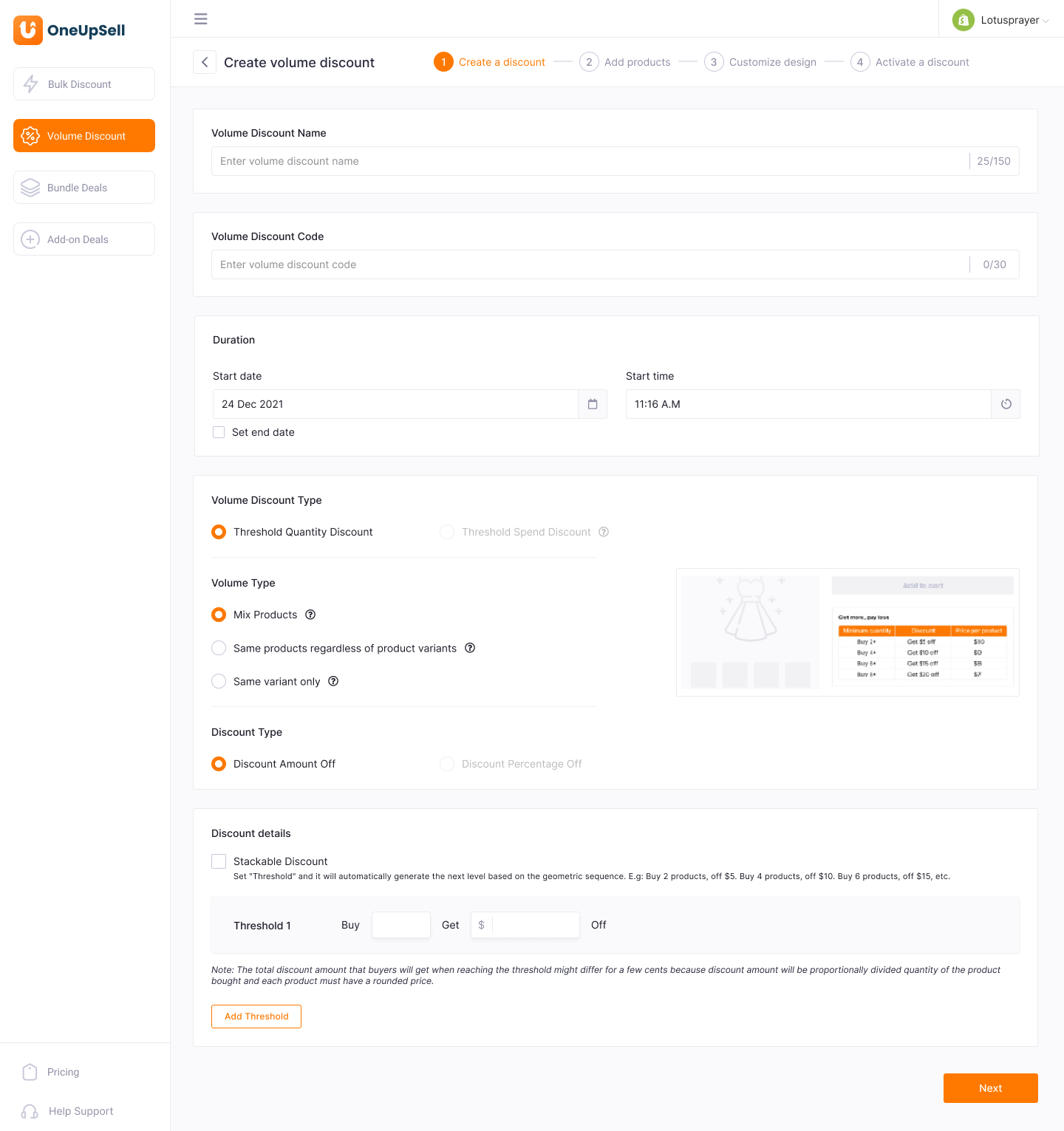 After deciding on the discount amount that you're going to offer, hit Next and choose which products you want to apply your discount > Hit Next.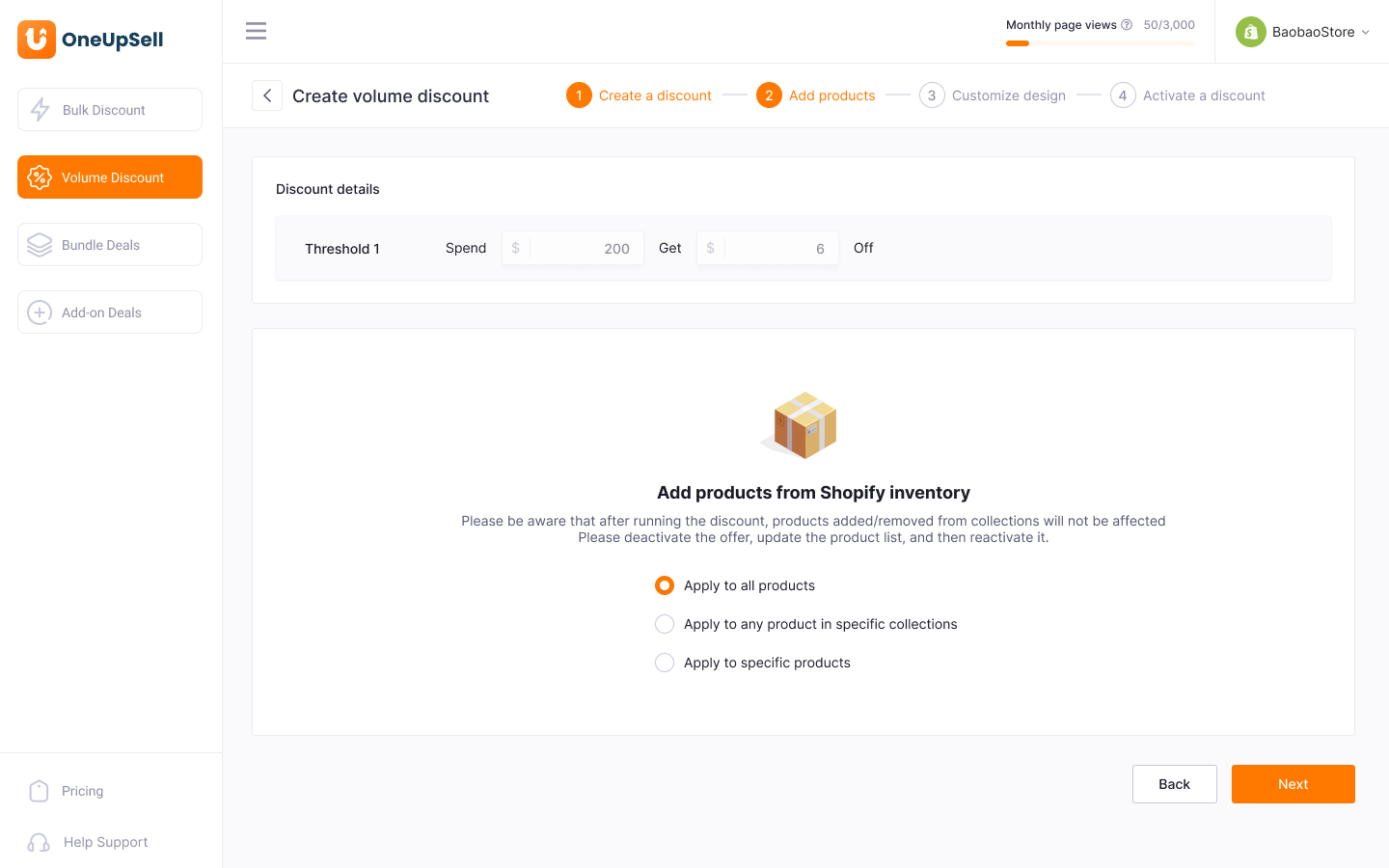 Toggle on all the advanced sales tools you want to leverage > Click Next.
Click Customize to do further customization on any sale tools you like.

After you've finished, click Save & Active and you're all done!
Introducing 'Sticky Gift' to Threshold Spend Discount
Another cool update we want to bring to you in this latest version of OneUpSell V1.15 is the brand-new Sticky Gift.
After logging in to your account, select Volume Discount > + Add Volume Discount.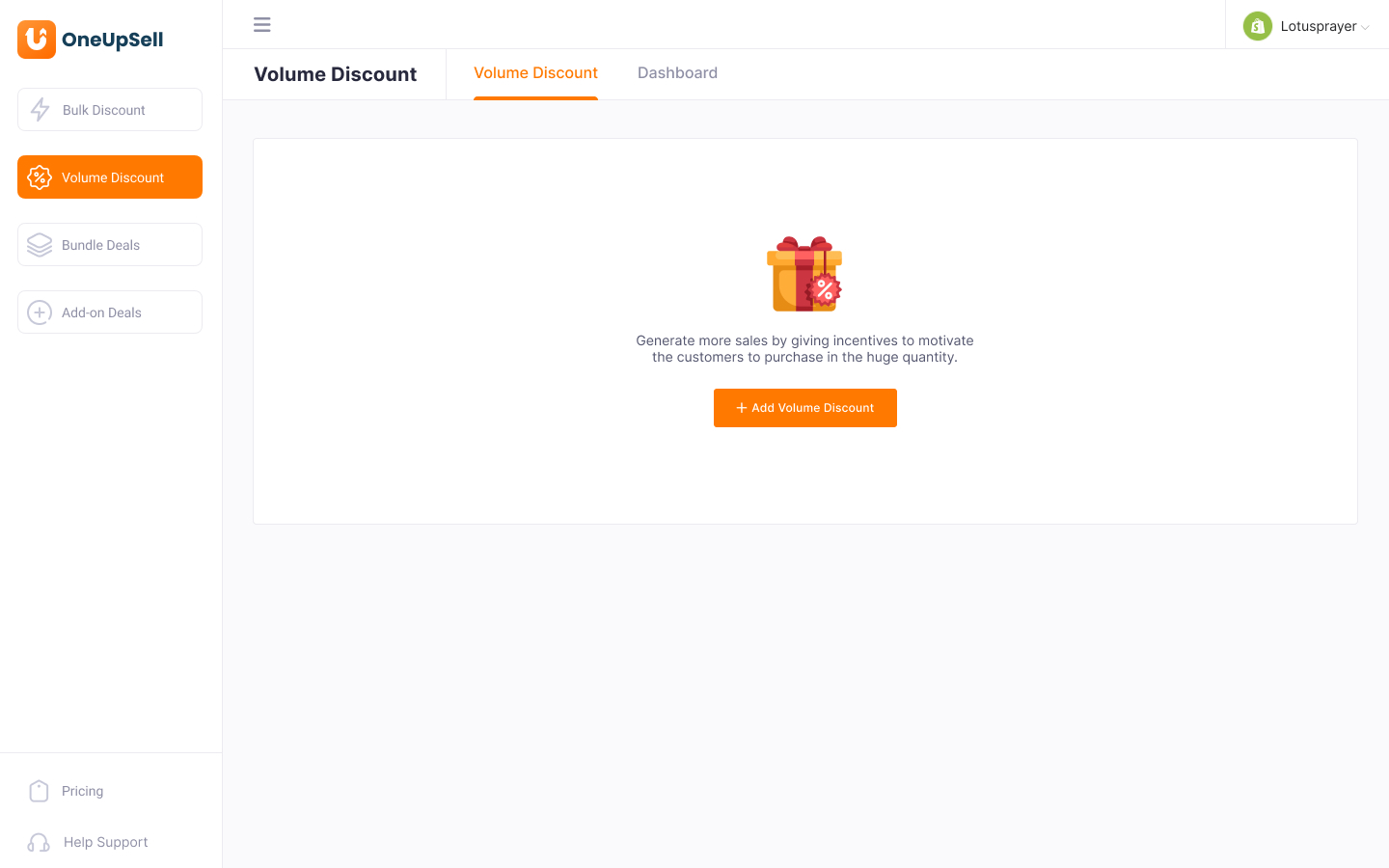 Name your discount campaign & discount code > Pick duration > Select Threshold Spend Discount > Choose the Free Gift option.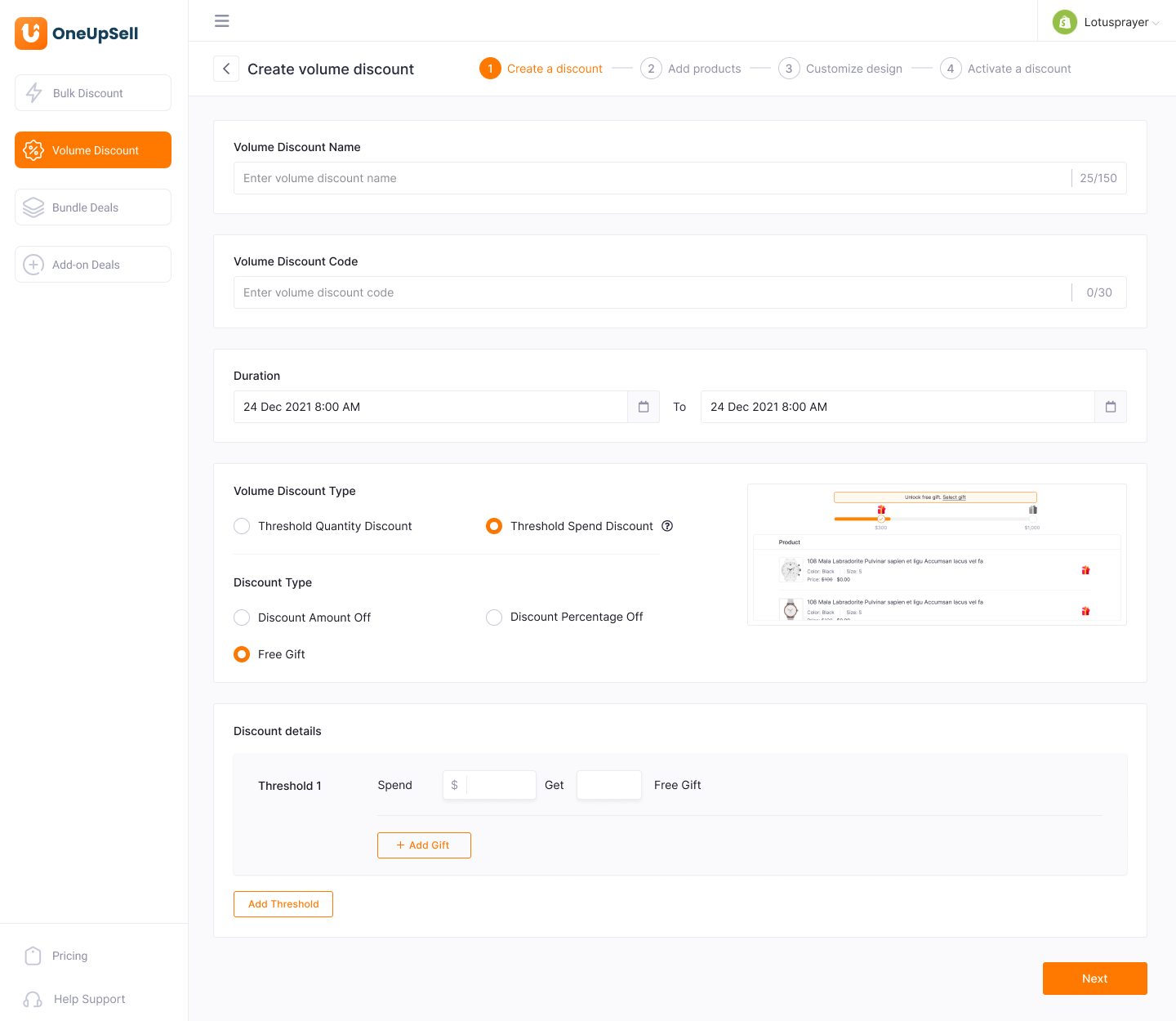 Decide on the discount threshold & the number of gifts you want to offer > click + Add Gift then select which products or variants you want to offer. Then hit Add.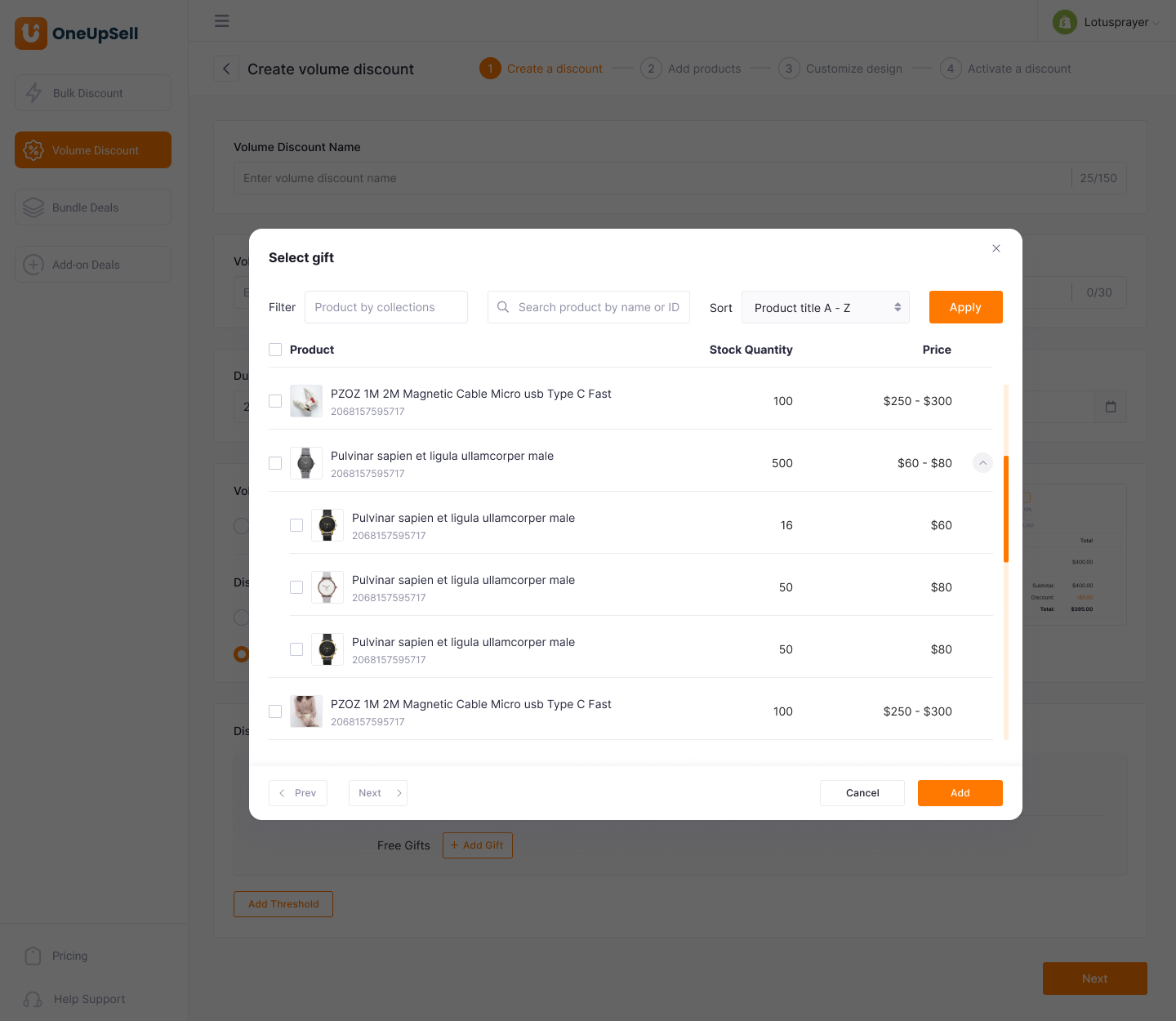 Preview your discount rules and hit Next.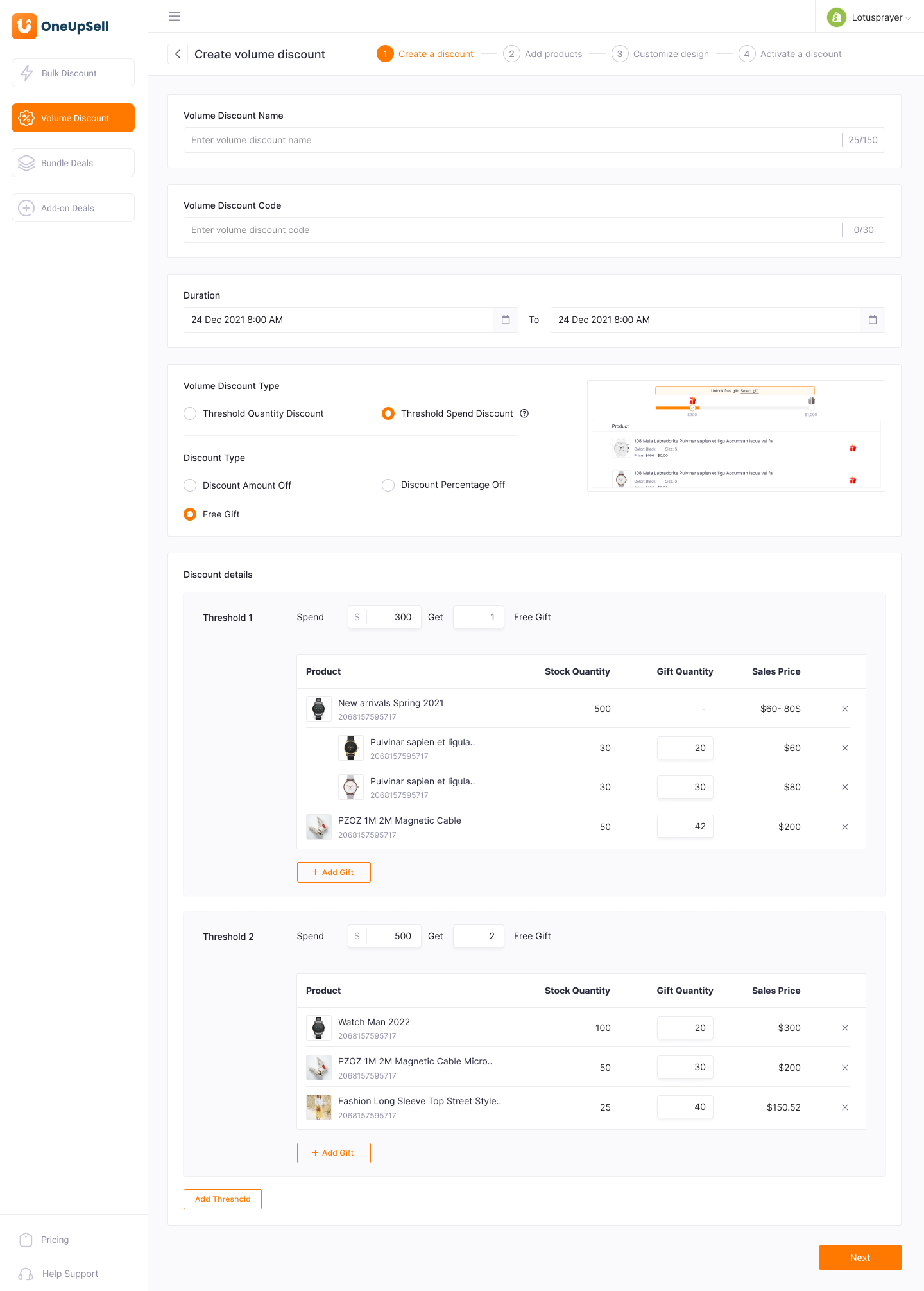 Choose products to run your sale campaign (all products/specific collections/specific products). Hit Next.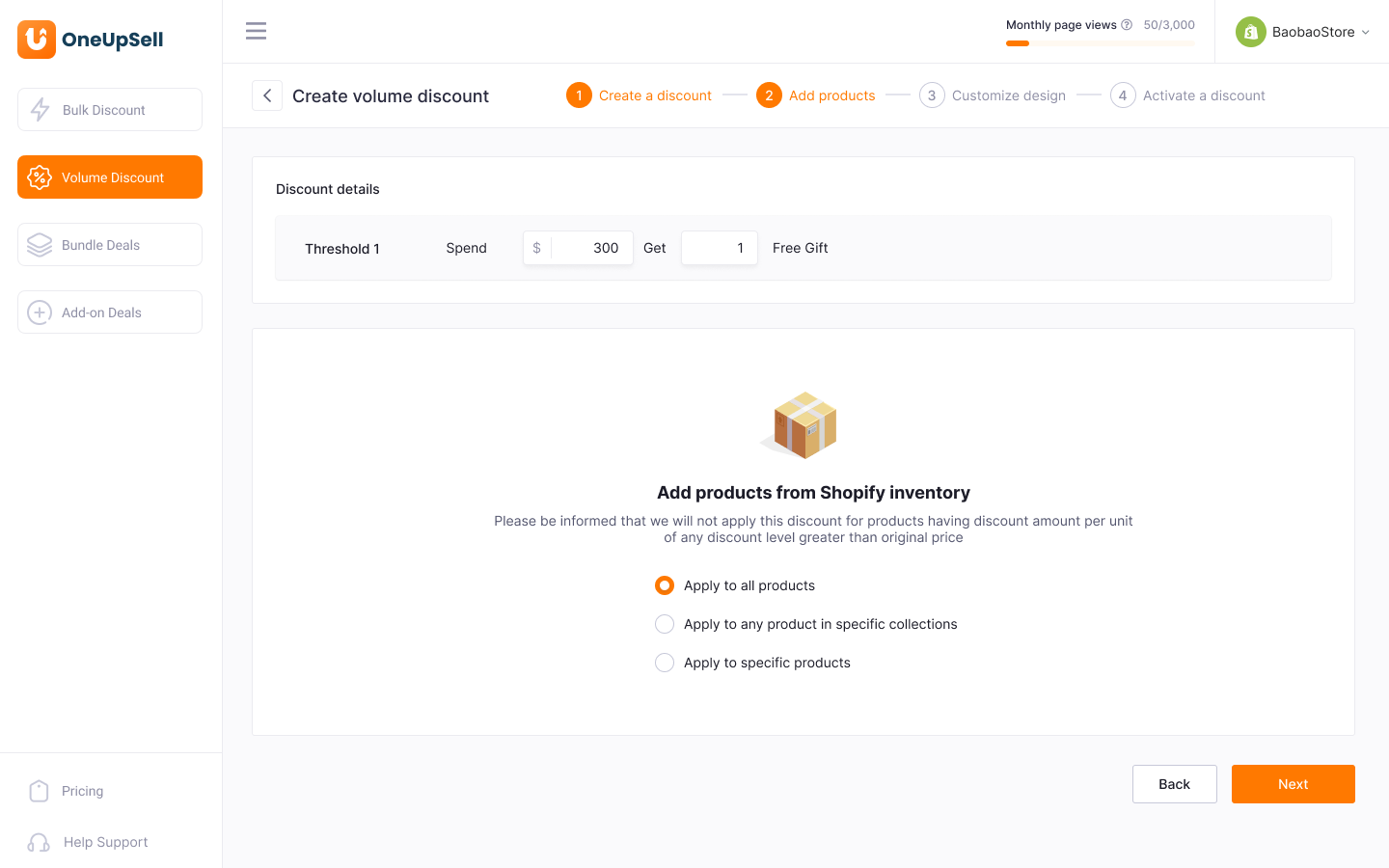 Toggle on the Sticky Gift that has just been added for you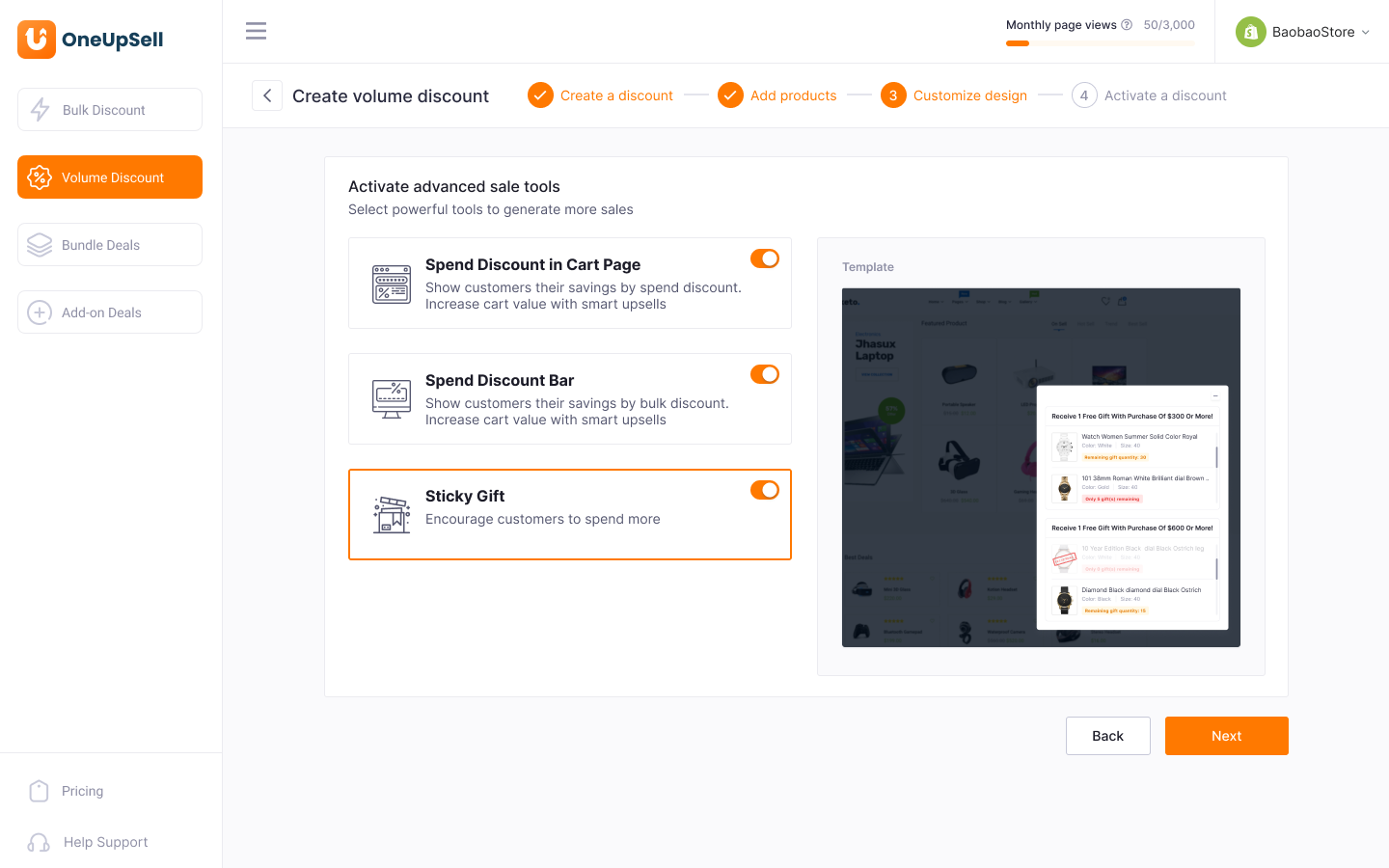 Hit Next > Click Customize to edit the sticky gift's looks and feel to your liking > Save.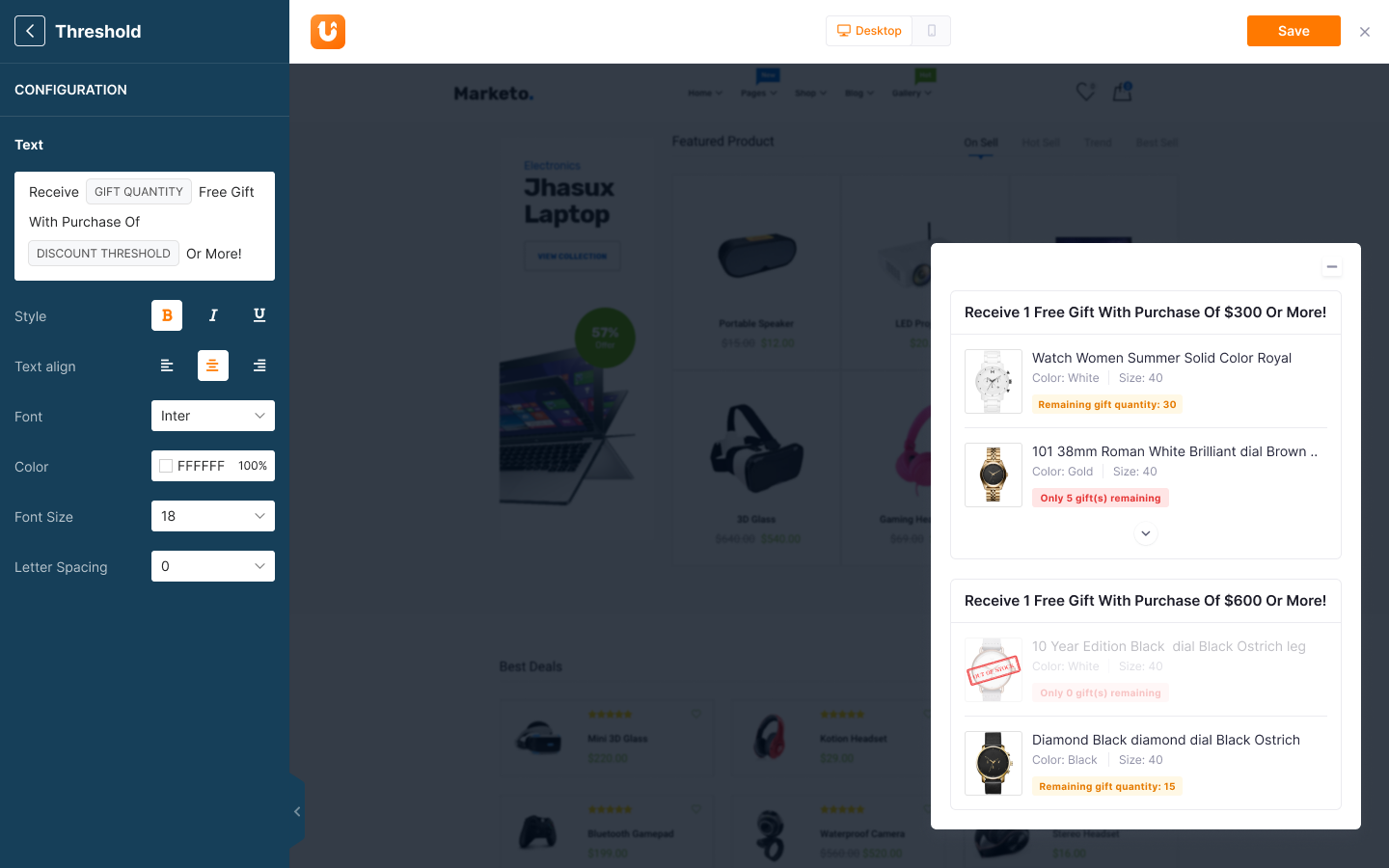 Finally, click Save & Active to activate your Sticky Gift.
Try OneUpSell V1.15 today!
And that's everything we have to offer with OneUpSell V1.15, we hope our new updates will help you run smoother and more effective upsell campaigns.
Should you have any questions or concerns regarding these new updates, feel free to reach out to our dedicated customer support team at support@socialhead.io.