In the Indian market, to list your items for sales on Facebook Shop & Instagram Shopping, you must provide certain data fields that are particularly required. That's why we've decided to bring to you a minor but important feature if you want to offshore your business to India – a nation full of selling possibilities. 
Introducing newly-added 'Indian fields' 
Now as you create a Facebook feed, right below the 'Category Specific Fields', you'll see a brand-new section particularly added for those who want to sell in India.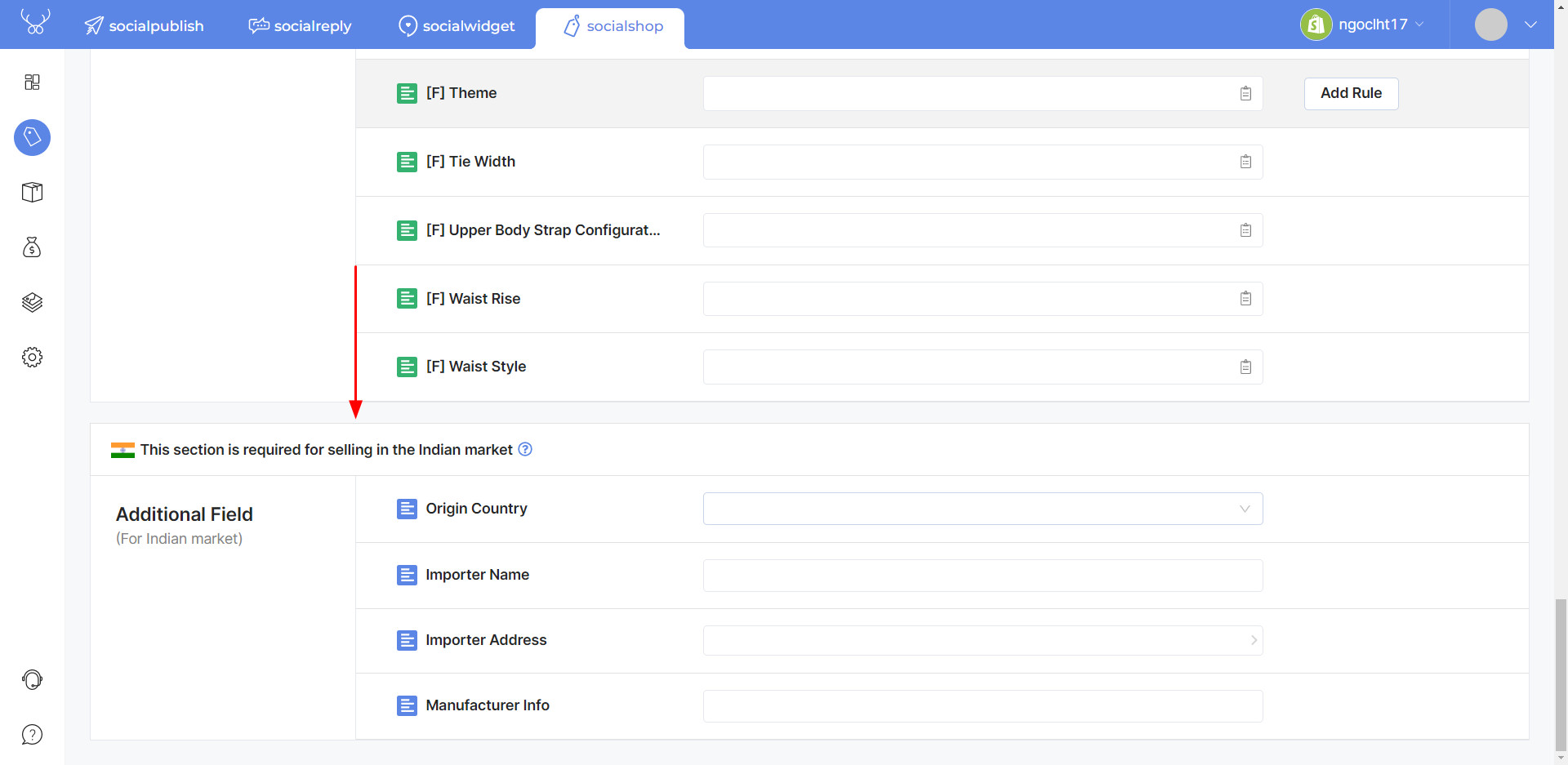 Here's a detailed breakdown of these additional fields:
Origin Country

: this is the territory where your products originate. Simply click on the field > Select the appropriate country with the country selector

Importer Name

: input the name of the importer that imports the items

Importer Adress

: provide complete information on the importer's physical address

Manufacturer Info:

Information about the product's manufacturer, such as the manufacturer's name and address.
For further information, refer to our help doc on how to add these fields properly.
Try Socialshop V3.9.1 Today!
That's pretty much all the updates we're going to bring you in this latest version of Socialshop. Should you have any questions or concerns regarding these updates, feel free to reach out to our dedicated customer support team via support@socialhead.com.