Well, no matter how good your ad creatives are & how much you're going to spare for your ads budget, if you don't tailor them to the right audience, you already fail in the very first place. 
With that in mind, we've been working non-stop and today are now more than excited to come up with Socialpixel V1.1.
In this latest version, Socialpixel is going to empower you to bring your audience targeting to a whole new level for the highest converting Facebook ads.
Ready to check out what awaits ahead with Socialpixel V1.1?
Maximize your Facebook Ads' ROAS with 'Audience Management'
Now as you log in to your Socialpixel account, you'll see an 'Audience' section has just been added to your left-hand side navigation bar. 
As you click on 'Audience', you will be redirected to 'Audience List' by default. Herein, you can view all the audiences you created. 

It's time to dive deeper into how to create high-targeted audiences for your Facebook ads with Socialpixel V1.1! You can either create custom audiences or lookalike audiences.
For further information, scroll down for more!
Create Custom Audience
Creating your own custom audiences can be of great help since you'll be able to target your Facebook ads to the specific group of people who have checked all your criteria. These are your most propspecting customers with the highest buying intention. 
That's why you can optimize your ROAS significantly with a properly set-up Facebook custom audience.
To create a custom audience, on the upper right corner of your audience list, click at 'Custom Audience'.
Now you'll be brought to the custom audience builder as shown below: 
Step 1: Choose the exact pixel from the exact Facebook ad account you want to create your custom audience with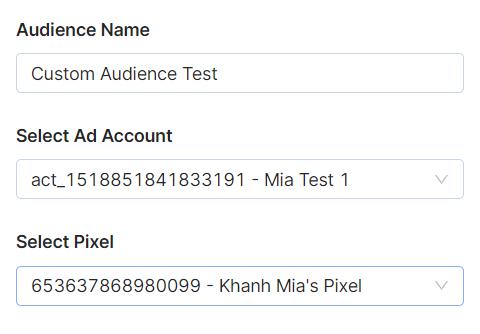 Step 2: Next, you can either create your Event-based or URL-based custom audience. 
Event-Based

– create custom audiences based on customer on-site behaviors: View Content; Search; Add To Cart; Initiate Checkout; and Purchase.
If you want to create custom audiences based on those who viewed any dress OR any item that is from $10 above, select 'Any rule'.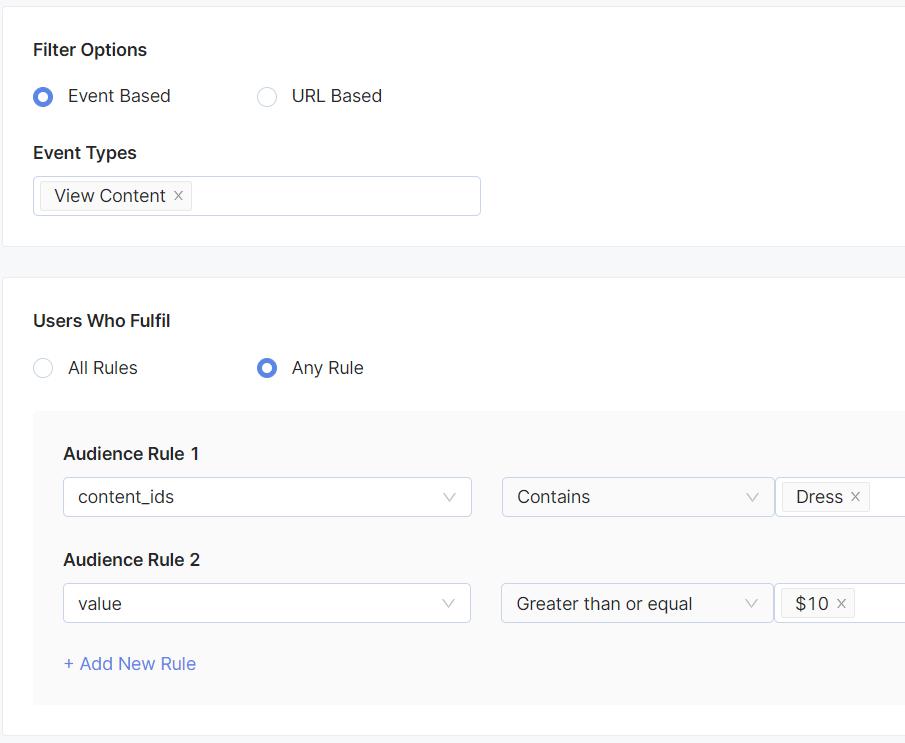 ❗ Note that when you select 'All rules', users have to satisfy both set rules.
URL based

– if you opt for this option instead of event-based, you can create your custom audience based on specific URLs your website visitors have visited
For instance, if you want to show ads to those who have visited the URLs that contain 'dress' or 'skirt', you should set up the rules like below: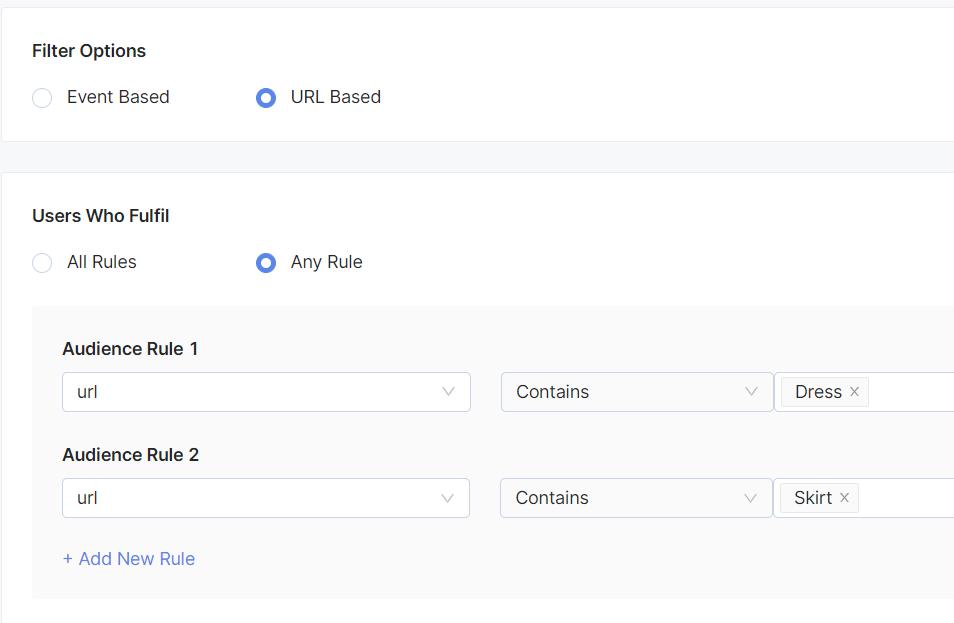 Step 3: Pick your Lookback Periods

Step 4: Hit Create Audience then Confirm and you're all done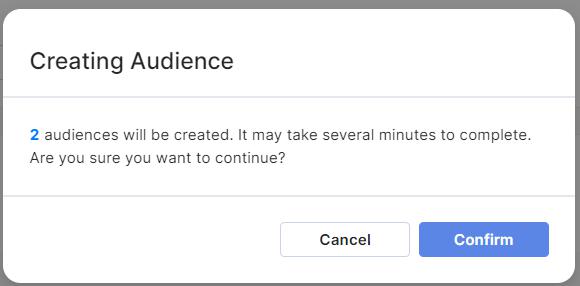 ❗ It should be noted that you cannot create more than 30 audiences with one Facebook pixel.
Create Lookalike Audience
If you're a newbie, we'd like to explain a bit about what a lookalike audience is.
As its name may suggest, a lookalike audience is an audience whose demographics and interests are similar to those of your source audience. 
Hence, Facebook Lookalike Audiences can be used to reach people who are similar to your existing customers. That's why many marketers have constantly leveraged Facebook lookalike audiences to optimize their ROAS.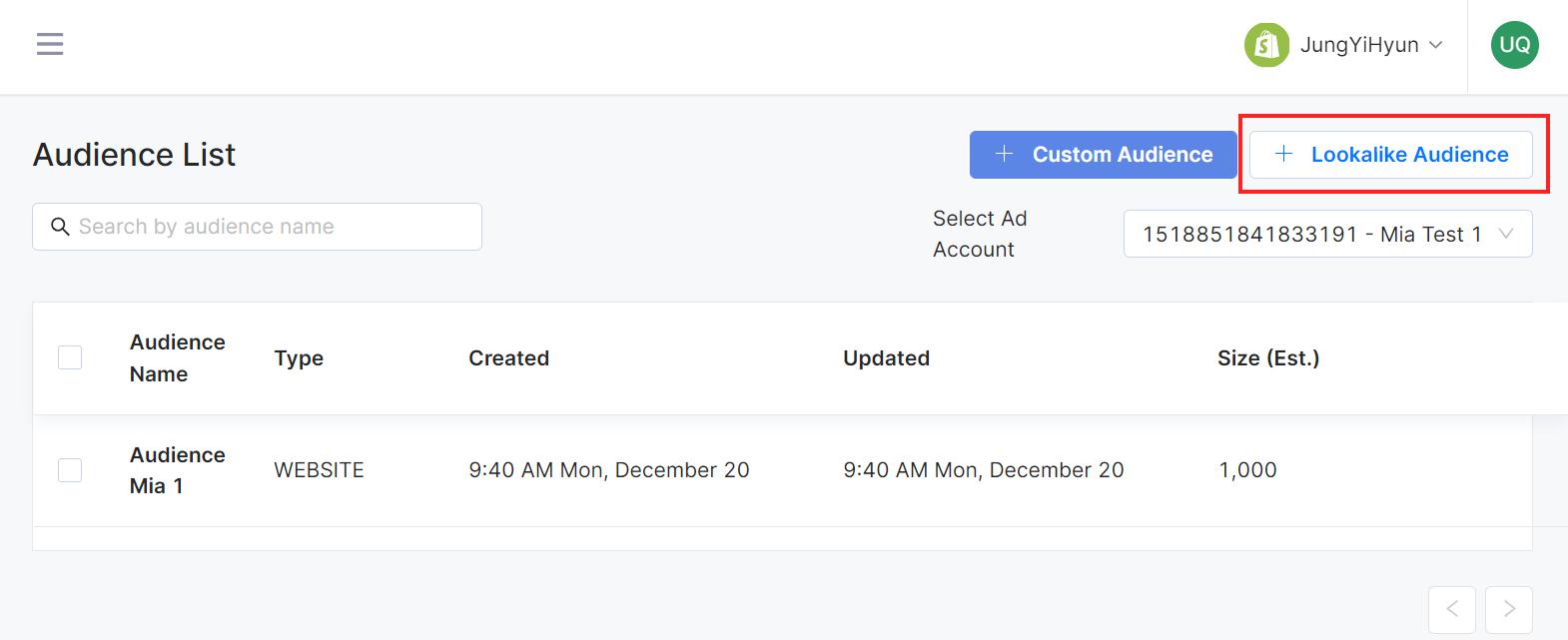 You'll be directed to the custom lookalike audience builder as below: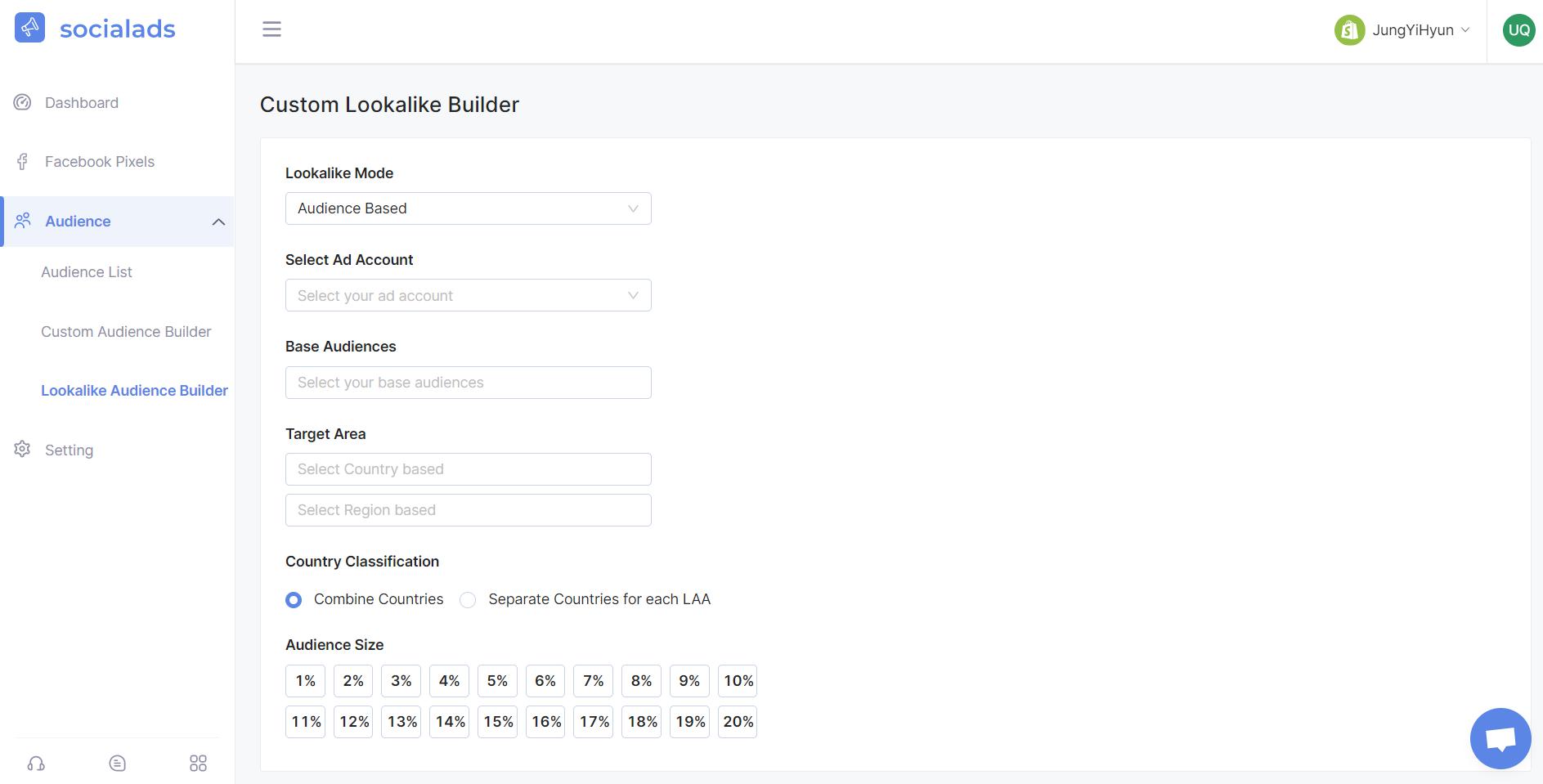 Step 1: Choose your Lookalike mode, which is either 'Audience Based' or 'Campaign Based'
Audience Based

– create a lookalike audience based on an existing audience 
Campaign Based

– create a lookalike audience based on an existing campaign
Step 2: Choose your target areas and target region
Step 3: Decide on your audience size

❗ Note: the bigger the audience size is, the less similar the lookalike audiences are compared to your audience source. Though this size may vary from different niches and brands, if you want to run Facebook ads in the SaaS niche, a 5% lookalike audience is recommended since it usually works best for us.
Step 4: Hit Create Audience then Confirm and you're all done
Try Socialpixel V1.1 Today!
That's all the cool features you'll get with Socialpixel V1.1. We hope this update will help you build perfect Facebook ad audiences and maximize your ROAS accordingly.
Should you have any concerns regarding Socialpixel V1.1, kindly reach our dedicated customer support team at support@socialhead.io.