In this new version of Socialreply V2.7, we would love to offer you the ability to manage your customer comments. With these optimizations, the app will help you ensure a better selling experience on both Facebook and Instagram.
Take your management on Facebook comments to the next level
Manage every comment, even its replies!
With this new version, you will not only see customers' comments from your post but also the replies to those comments. With this new feature, you can keep track, manage, follow every comment so that you won't miss any sale opportunities.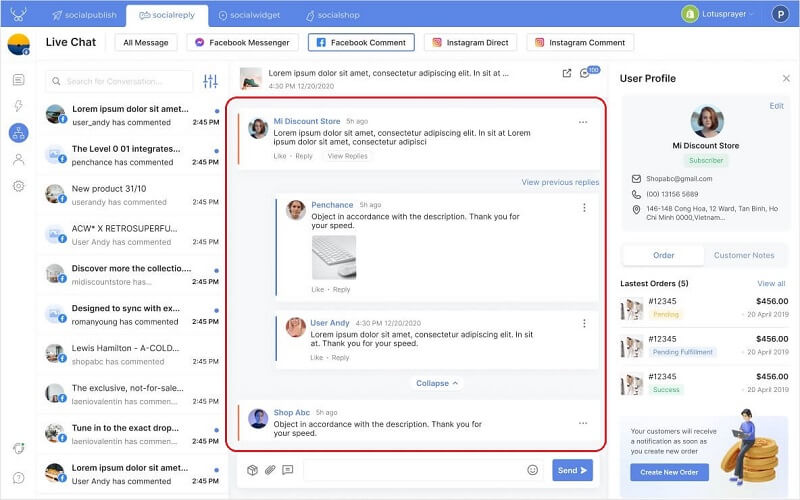 Additionally, you can always get notified of any new comment on your post. You will never have to worry about missing out on anyone, ever!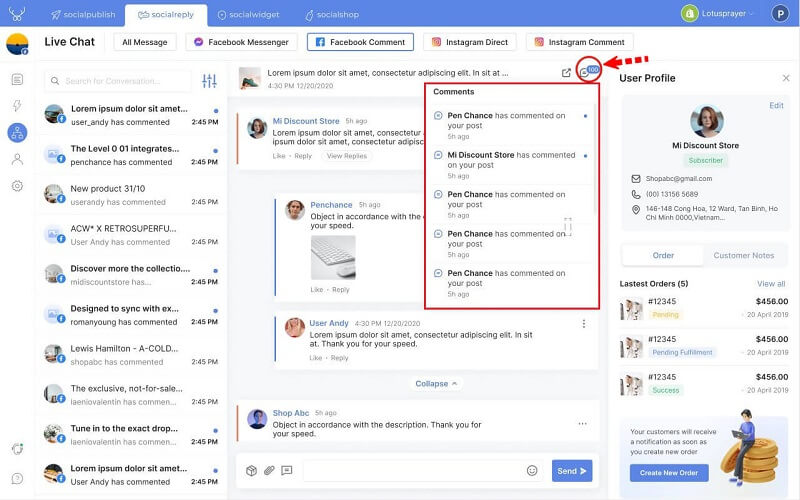 You can choose "View Replies" to see more comments relating to the original one on your social post.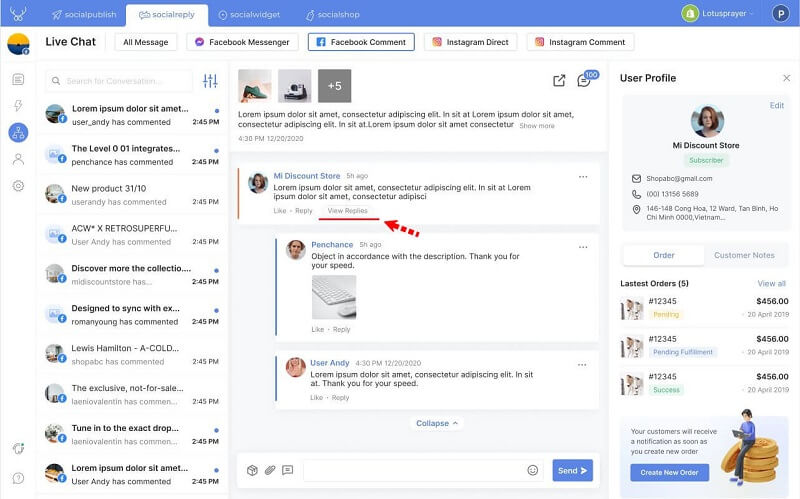 And of course, you can also choose "Collapse" once you've done viewing those replies.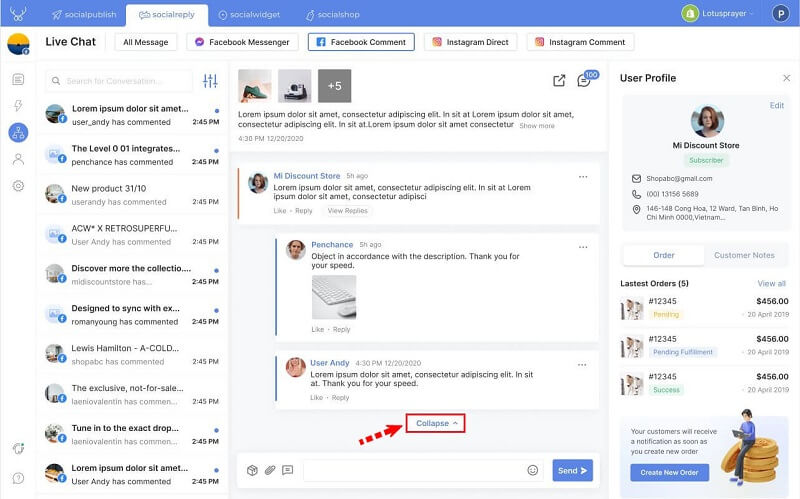 Moreover, you can manage all comments in one place. This will help you create and maintain a workflow, bringing you an effective selling experience. 
Create orders directly from the comments
In this update of Socialreply V2.7, merchants can now create orders directly from the comments. This allows merchants to have a seamless workflow from taking a customer's order to confirming it.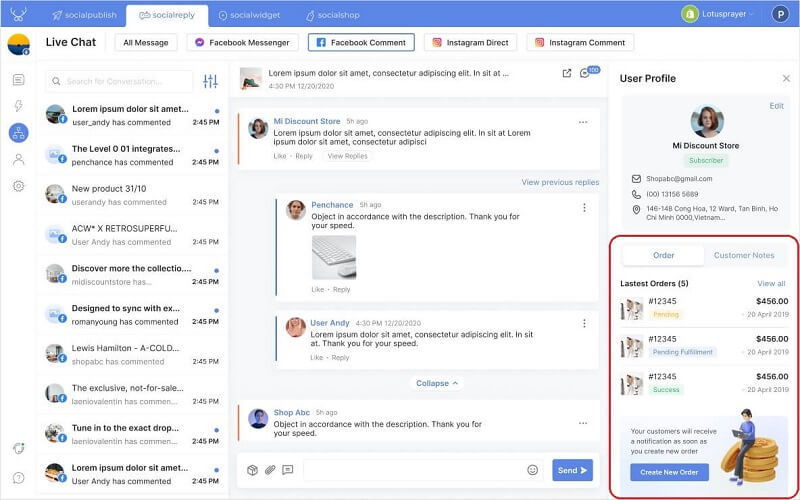 Why stop at Facebook? You can now manage your Instagram comments!
That's right! This new version of Socialreply V2.7 enables online merchants to manage their customers' comments on the Instagram platform as well. 
Before you can use this feature, you will need to connect your Instagram account to the Socialreply app. To do that, you can read about how to add your Instagram account.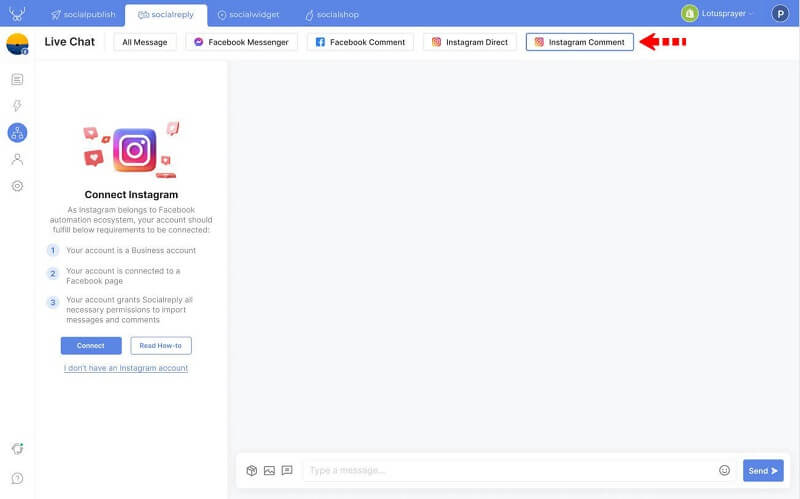 Once you have set everything up, you can now go to the Instagram Comment tab to view all of your customers' comments.
Have better management of your Instagram comments for a better selling experience
This new update of Socialreply will provide you with the ability to manage all of the comments on your Instagram posts.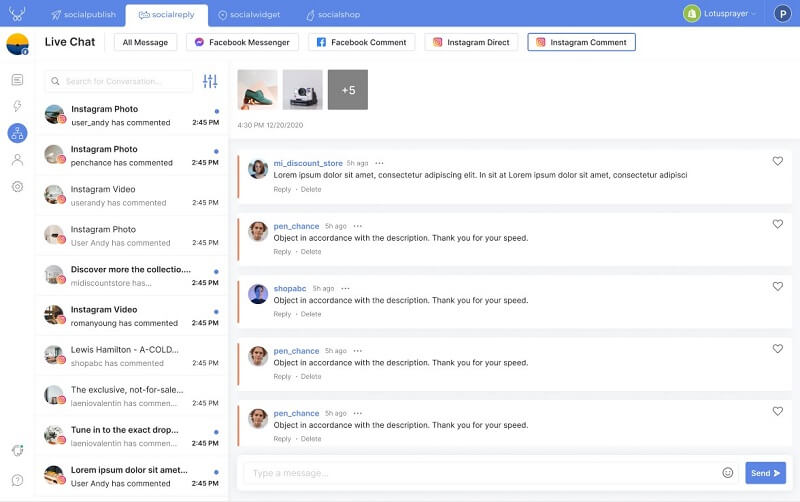 In this feature, merchants can decide to reply directly or send a message to that user for a more private conversation.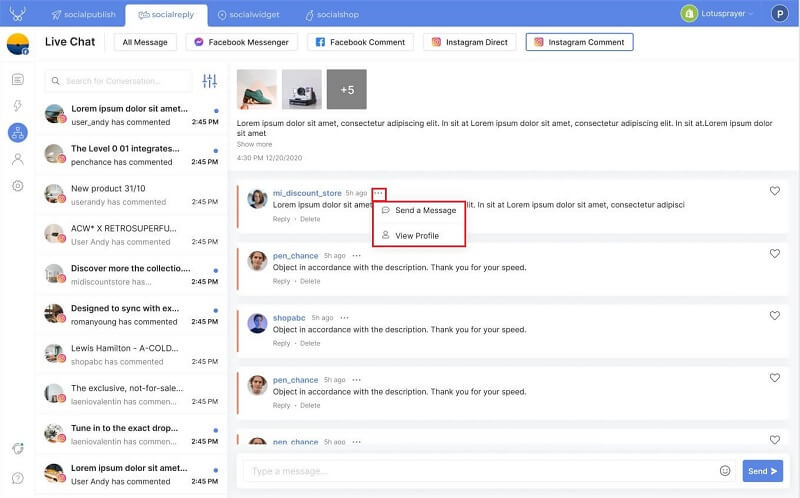 Overall, this new version of Socialreply surely brings more optimizations to enhance your business on Facebook and Instagram. Additionally, it also takes your comment management to a new level.
If you need any support, please feel free to contact our Customer Support team via in-app live chat or email support@socialhead.io. And don't forget to get Socialreply V2.7 for FREE on the Shopify app store!