We all know how important it is to assign your products to the most specific Facebook and Google product category. However, If your business specializes in a very small niche, mapping your products to the precise Facebook and Google product category can be a time-consuming experience sometimes. 
Socialshop gets this and with our latest version- Socialshop V3.8, we update a small improvement that surely helps you put your products to the right category much more smoothly and conveniently with search bar
In addition, in this version, you can also optimize feed images for supplementary feeds and pre-view their looks and feels after finishing optimizing.
Smoother Product Category Mapping!
Crazy about Google Ads and Facebook Ads? Then you should know the more precise your targeting is, the better chance for you to convert. That means you have to assign your products to the most specific category as possible.
In Socialshop V3.8, we update 'Mapping Category' to help you to do so much more swiftly and smoothly. In particular, you can now search all category levels on one single search bar instead of a small search bar for each category level like before. 
On your dashboard > Click at 'Feed Center' > Navigate to the feed you want to add product category.

Select 'Category Mapping'. Have you recognized something NEW? Yup, in this Socialshop version, we'll also allow you to assign your entire product catalog to Facebook or Google Product Category.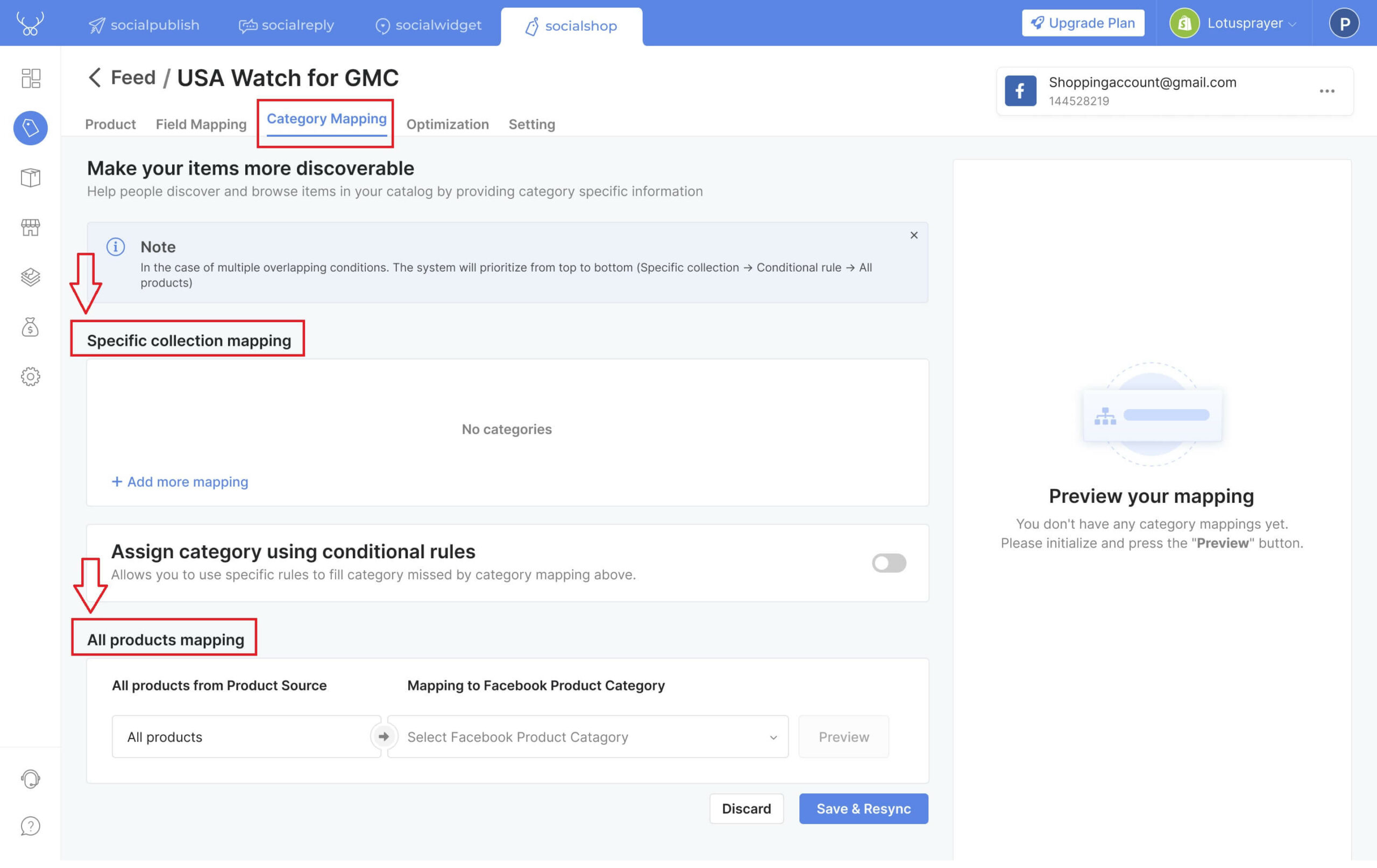 Select a specific collection or choose 'all products' then type in your keyword in the search bar. Right below this search bar, we'll give you the so-called 'Category Suggestions' for you to pick from, cutting down on the steps you have to take.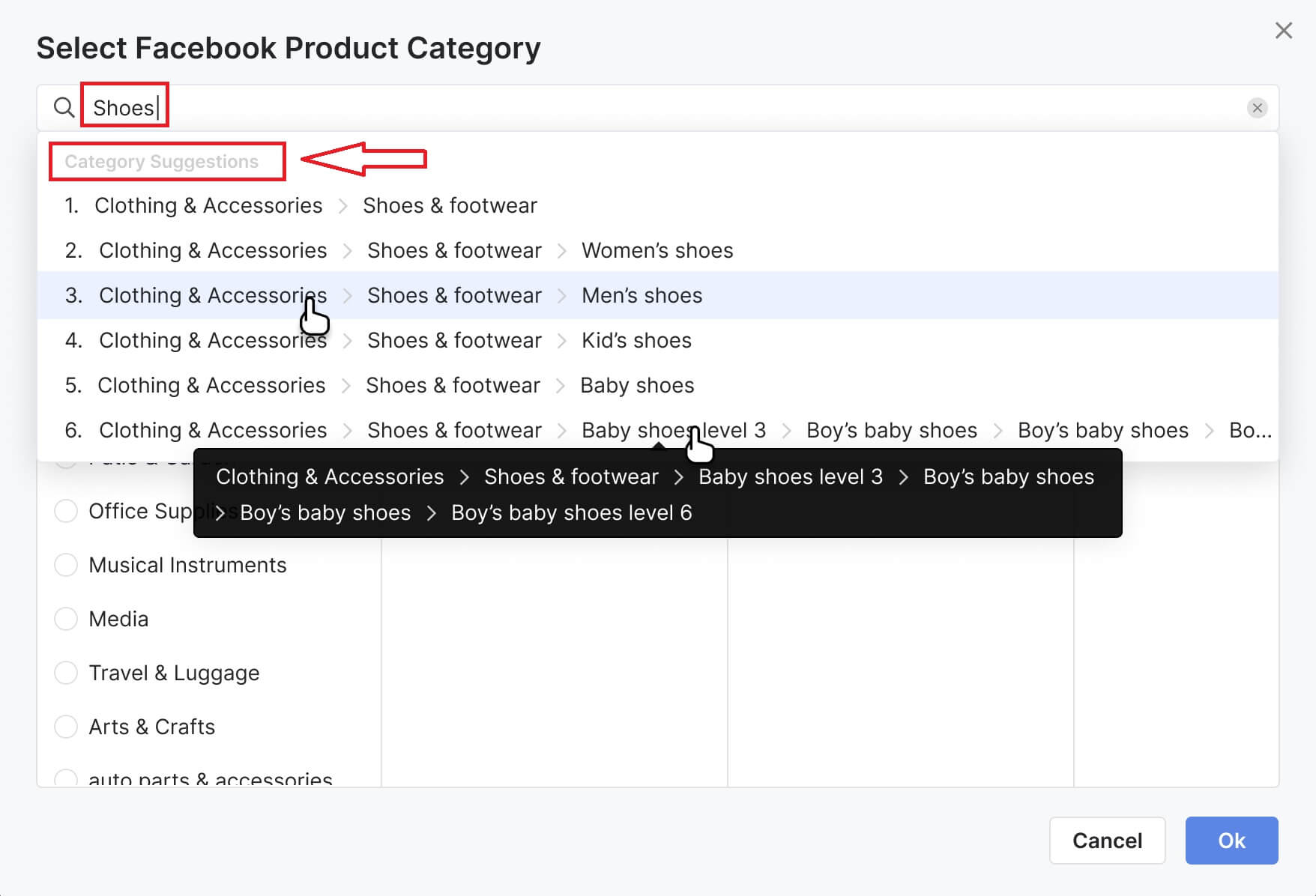 To minimize your chances of making unnecessary errors, hit 'Preview' to double-check whether you've assigned your products to the exact category or not.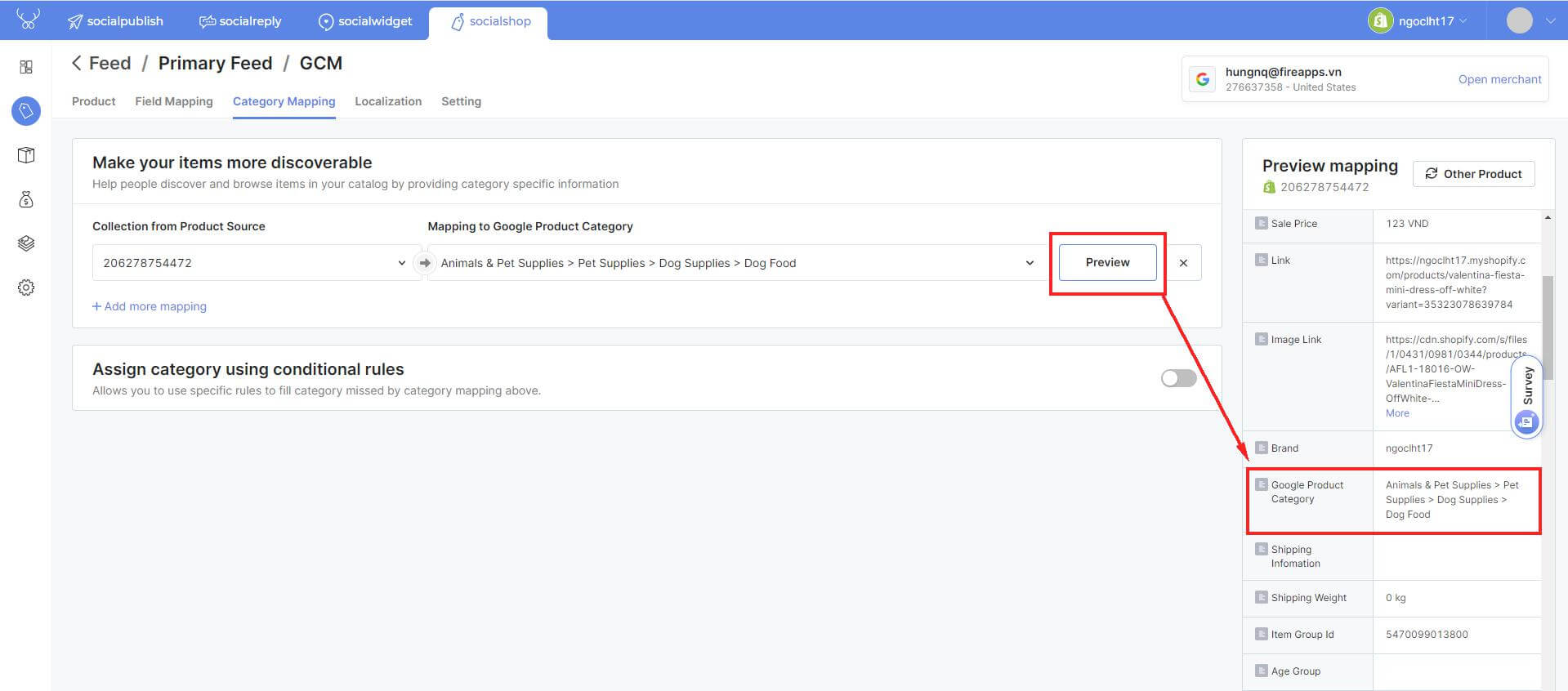 Finally, don't forget to hit 'Ok' then 'Save and Resync' to finish mapping your products. 
NOTE: In case multiple categories overlap each other on the same product, the system will prioritize from top to bottom (Specific collection > Conditional rule > All products).
Optimize your Supplementary Feed Images!
In Socialshop V3.6, we brought 'supplementary feed' for you to enhance your Facebook Catalog's primary feed with additional fields and information. However, we reckon that this functionality hasn't been fully completed yet.
Thus, we've been working on improving this feature for a while and finally made it with Socialshop V3.8. In more detail, you'll have a chance to optimize product images in your supplementary feed.
On the main dashboard, click on the 'Feed Image Optimization' icon > Create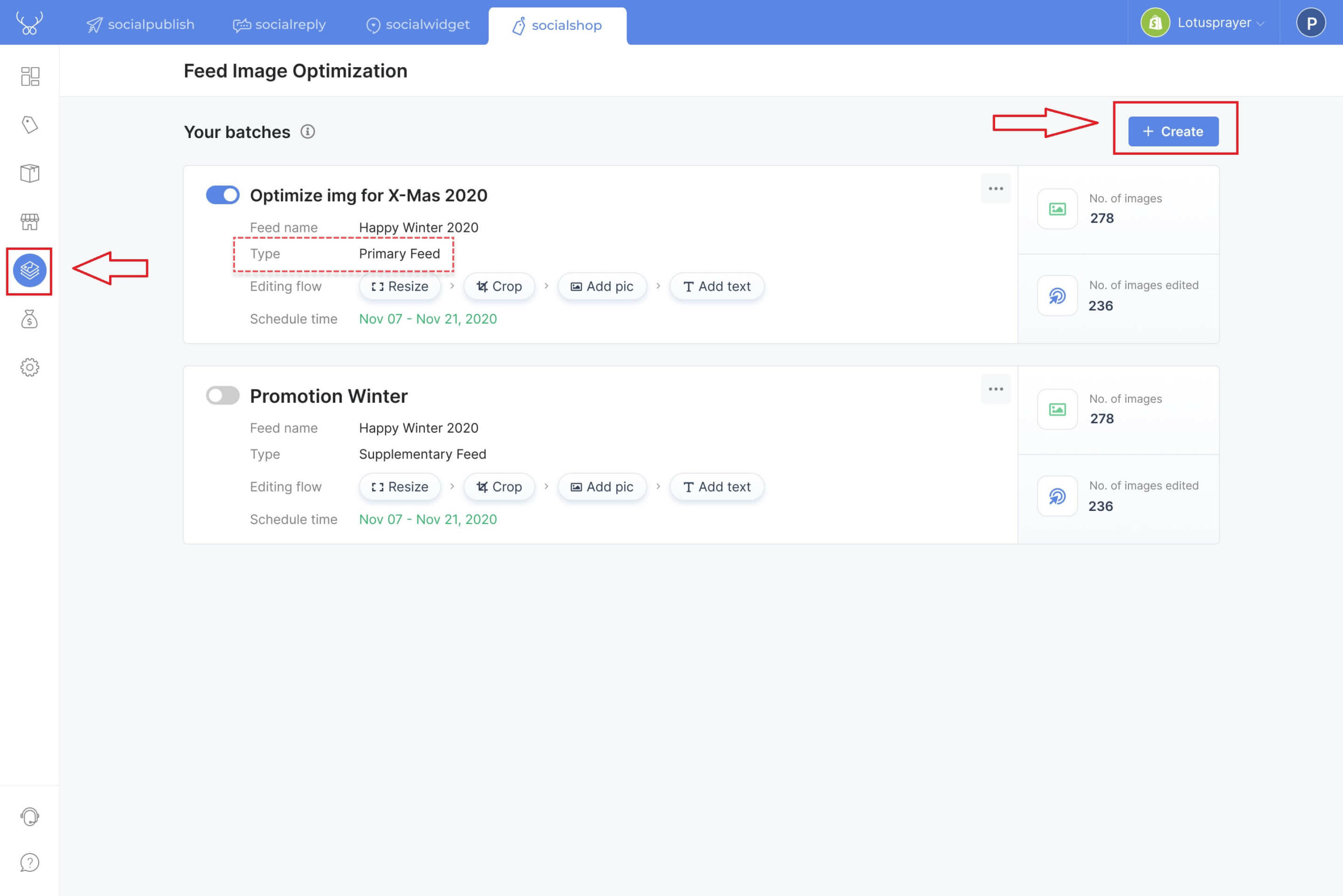 As usual, type in your batch name then select the supplementary feed you want to optimize the images. 
To help you minimize your design errors, you can now preview how your advertisements or product organic listings would display in each format and placement. 
After making sure everything is on-point, remember to hit 'Save Batch' to save your changes.
Try Socialshop V3.8 Today!
Well, apparently that's all the bits and pieces we're going to offer you with Socialshop V3..8. Should you have any concerns regarding our features or pricing plans, do not hesitate to reach our devoted customer support team via support@socialhead.io.