The world is changing. Traditional nine-to-five jobs are going out of fashion and the rise of the entrepreneur is well underway. To run a one-person business on Shopify is becoming an increasingly popular way to make a living. But it doesn't come without some hardship. 
Running a one-person business requires a lot of planning to ensure you can manage the different aspects of your store without burning out. You're not a one-man army, so optimization is key to ensuring maximum efficiency and minimal workload. 
Starting your one-person business on Shopify
I'm not going to go into much detail here because this article is about running a one-person business, not starting one. I recommend you get a 14-day Shopify free trial if you haven't already.
Starting a Shopify store: Check out this official Shopify blog for detailed step-by-step instructions on how to open your Shopify store. 
Dropshipping businesses:

Download the

Oberlo

app from Shopify to source dropshipping products and manage orders and fulfillment. You can also use apps like

AliReviews

to boost the social proof of your product pages. 

Print-on-demand businesses:

Download

Printful

on Shopify to get cool designs, help with fulfillment, and much more. 
Tips to run a one-person business on Shopify
Seek out advice from people in your extender circle, you never know who might be able to help. Obviously, the internet is a great resource for this as well and platforms like Reddit and Quora provide tons of useful information. 
Now let's get into the nitty-gritty. I'm going to give you 10 tips to run a one-person business on Shopify. These are all tried-and-tested nuggets of advice that will help you to establish yourself when growing your business. 
Use apps to help you manage your business 
You don't have any staff and you can't do everything by yourself. Apps help you to manage tasks like managing orders, chasing customers for reviews, and posting marketing materials on social media. This saves you loads of time and effort.
The Shopify App Store has thousands of apps you can use to optimize your store and many of these offer a free plan or trial. We have collected the best apps for several categories for your reference:
Know your competition inside and out
The best ways to learn in business are from your mistakes and your competition. Always keep an eye on what other businesses in your field are doing with their marketing, product launches, customer service, and more. 
Our advice is to:
Use competitor sites and try their products 

Sign up for competitor newsletters and follow their social media channels 

Adjust your content and promotions to ensure you always have a better deal 
You have to be an expert in your field and this means knowing the other names playing and what they're offering. 
Optimize your web assets for SEO 
Your Facebook Shop, Google product listings, Shopify store, blog, and other web assets should all be optimized for search engines. This doesn't mean you should prioritize search engines over customer experience – don't do this. 
Include relevant keywords on all assets 

Use image titles, alt attributes, and small file sizes to improve SEO

Make sure all your web pages are indexed on Google using Google Search Console 

Ensure page loading times are quick with Google Analytics 

Create social proof for customer trust by embedding best-performed Instagram feeds on websites with Socialwidget
You want people to find your web assets organically so you can save money on advertising. That's not to say you won't also need to take out ads on Google or Facebook, but optimizing your web assets for search engines can bring in a decent amount of traffic on its own.
Invest in great content marketing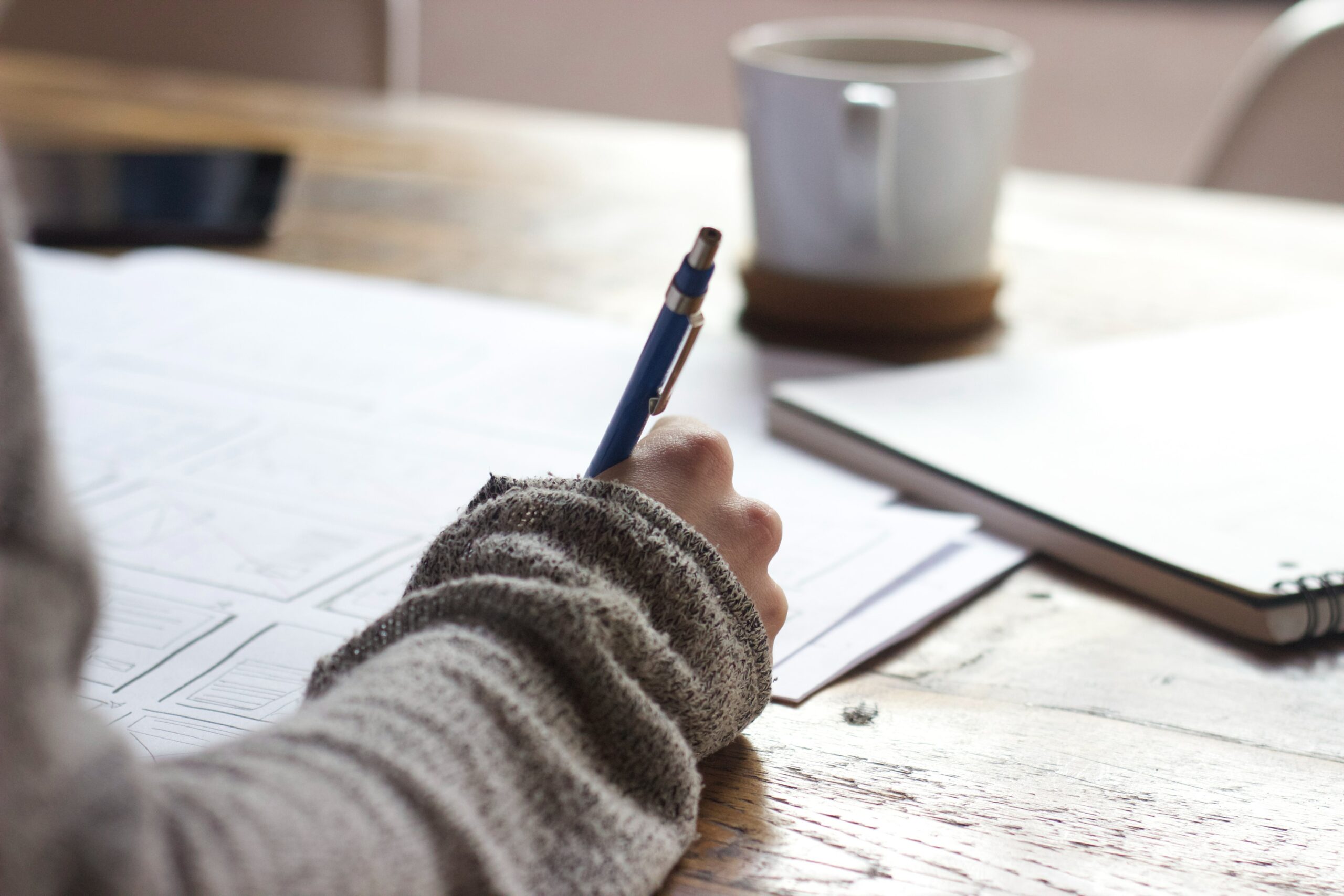 You've probably heard the saying "content is king". Investing in a professional content writer for your blog, or putting out engaging videos and photos is a great way to bring organic traffic to your Shopify store.
Just putting keywords on your homepage and product pages isn't enough. You need to put out valuable content to draw people towards your site. 
The masses aren't likely to find your product listings through a Google search unless you're paying for Google Shopping ads. But your blog articles are much more likely to bring people to your site without having to spend money on ads. 
Make sure you weigh up the costs of producing content vs advertising on Google and Facebook. Ideally, you should be doing both. 
Auto-schedule your social media posts
Whether it's sharing a blog post or promoting a new product launch, posting on social media is a central part of any successful marketing strategy. You can save time and ensure you're always putting out relevant content by auto-scheduling your social media posts and using a content planner.
The Auto Post Facebook, Twitter app for Shopify allows you to schedule posts in advance on Facebook and Twitter, so you can easily manage your content posting and get on with other things. It also comes with a content planner so you can build an effective content strategy that takes into account holidays, product launches, and your competition. 
This Socialpublish app will allow you to run a one-person business on Shopify less painful.
Make the customer king
Jeff Bezos made sure the philosophy of Amazon was to always put the customer first. This attitude is paramount for an online business where the customer doesn't get to speak to you in person. Creating excellent customer service and ensuring your website's UX is top-notch will lead to return conversions. 
Your website should always be first designed for the customer. Moreover, your content should follow the same philosophy: reader first, search engines second.
Your returns policy should be generous, your shipping rates should be free or low. By doing so, your customers should feel like they're getting the best deal possible, every time. 
Some tips to improve customer service on Shopify: 
Use a live chatbox 

Have a clear returns policy 

Offer free shipping 

Optimize your website's UX 

Promptly respond to queries 
Hire an Expert to help you run a one-person business on Shopify
Sometimes your 'one-person' business needs… other people. Hiring a Shopify Expert is a simple way to solve problems with your Shopify store. Oftentimes the time you'll spend trying to resolve an issue is worth more than the money you'd spend on having an expert fix it for you. 
Don't be afraid to outsource store maintenance, content creation, SEO optimization, and product and brand visuals to create a truly professional-looking Shopify store. 
Needless to say, Shopify Experts have years of experience and will accomplish tasks in line with your business goals in a way that benefits the customer. 
Make use of Analytics 
Knowing your customer is an absolute MUST when running a Shopify store – or any business for that matter. Being able to pinpoint your customer's wants and needs, as well as their pain points and frustrations with other brands can help you to get ahead of the competition.
Google Analytics is a must for anyone running a one-person business on Shopify. This tool gives you comprehensive data in easy-to-read visual reports on everything from the site visitor's location, device, source, on-site behavior, and so much more. 
Shopify Analytics is less comprehensive but it's worth combining it with Google Analytics to get a more comprehensive picture of your store performance. 
Don't overload yourself with products early on 
You want to keep things as simple as you can in the early days. This means keeping around 30 products on your site for the first couple of months, then expanding slowly once you're confident that you can manage and optimize more.
Each product page on your Shopify store should have compelling, SEO-rich copy and consistent product photography. It's best to have shots of your products being used by someone, this is especially true for clothing and shoes. 
Having a smaller inventory means you can give more time to each product page. I recommend that you: 
Hire a photographer to shoot your products 

Get detailed shots from multiple angles

Use product videos – even if only for your most popular products 

Hire a professional copywriter to produce great product descriptions

Always have a promotion going for a product or collection 
You can start adding products to your inventory once you've got some great product pages. Bit by bit, you can build your collections to encompass new stellar products. 
Take advantage of alternative sales channels
Why stick to only one sales channel? Shopify has partnered with Facebook and Google to allow merchants to list their products on both channels for free. You can use the Socialshop app to effortlessly sync your entire product catalog to Google Merchant Center and the new Facebook Shops.
Taking advantage of these sales channels can greatly increase your brand visibility and bring in more sales than you'd know what to do with it! The best part is that these sales channels are free to use and are fully integrated with your existing Shopify store.  
Use Socialshop to sync and update your products to Google and Facebook, and to easily set up a Facebook Shop. 
Bonus tip: Manage customer data carefully
You have a legal obligation to keep customer data secure. Make sure you take the time to set out how you'll keep your customer's information. You could password protect your spreadsheets that contain customer information and ensure you have a detailed privacy policy on your website for people to read. 
Final thoughts
It isn't easy to run a one-person business on Shopify, but then neither is spending your entire life working for someone else. Choose difficulties you'd rather face and stick to your guns even when the going gets rough. 
If you follow the aforementioned tips, you'll be on your way to creating a great Shopify store. I do recommend that you look into Shopify store design tips, as well as marketing tips and advice on how to store customer data. 
There's a lot that goes into running a business on Shopify, but once you've got your foot in the door, you won't want to give up. Good luck!