For social commerce newbies, WooCommerce is a free WordPress plugin that allows you to turn your WordPress website into a fully functional e-commerce website. 
With little effort and no cost, merchants can launch their stores on WooCommerce easily and start selling immediately.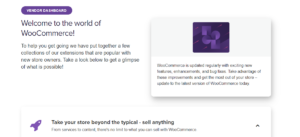 According to statistics by Hosting Tribunal, over 3 million live websites are currently using WooCommerce. Moreover, among the top 1 million e-commerce sites, 22% of them are powered by WooCommerce. 
WooCommerce is now known as a very potential platform for all social commerce businesses among Shopify, BigCommerce, Wix, etc.
Socialhead launches the first WooCommerce Plugin
It is estimated that 93.7% of all WordPress e-commerce sites around the world are leveraging WooCommerce plugins. 
Witness the great need for a tool to assist WooCommerce merchants to sell across more channels such as Facebook & Google, Socialhead comes up with a new mission.
Socialhead launches the 1st WooCommerce Plugin
Starting from December 8th, 2020, Socialhead will officially launch the first WooCommerce Plugin known as 'Product Feed for Google Shopping and More – By Socialhead'.
By launching the first plugin, Socialhead is making a move to empower worldwide WooCommerce merchants to sell their products seamlessly across Facebook Shop and Google Shopping.
In detail, Plugin by Socialhead enables merchants to sync +1000 products from their WooCommerce stores to Facebook and Google automatically within minutes. Without manual product uploading, merchants can save time, effort, and money as much as possible in exchange for better productivity. 

More than product synchronization, merchants can use the Plugin by Socialhead to optimize product feeds, which is similar to optimize Shopify product feeds. By optimizing your product feeds on Facebook and Google, your products will be more visible and discoverable on searching engines.  
Through our plugin, you are enabled to create Facebook Shop simply within clicks in our flow which is similar to how you create Facebook Shop when using Socialshop.
'Product Feed for Google Shopping and More – By Socialhead' also allows you to add and manage multiple WooCommerce stores under one Socialhead Account. After connecting all your stores with our plugin, you can import products from different store sources as well as filter products from your feeds as you want. 
One special feature is that your product feeds will be updated in real time. 
How to install Socialhead's plugin on WooCommerce?
To help new merchants install 'Product Feed for Google Shopping and More – By Socialhead' easily, please follow these 2 methods. 
Method 1:
Check out our Tutorial Video
In the video:
Browse into Socialhead platform > Then install Socialshop > Choose WooCommerce & Enter your store URL 
On your WordPress dashboard, Go to Plugins > Add new > Search for 'Socialhead' > Install Plugin by clicking on Install Now > Click on Activate to continue > Find Socialshop & Open application 
On Socialhead Platform, Install Socialshop > Select WooCommerce & Connect Store URL again > Then Copy Socialhead Site_ID > Go back WordPress dashboard > Click on Socialshop > Paste your Site_ID & Activate > Verify Successfully
Method 2:
Go to 'Product Feed for Google Shopping and More – By Socialhead' > Download 
Go to your WordPress Dashboard

>

Plugins

>

Add New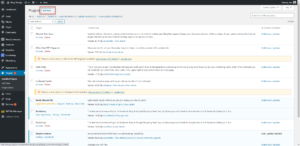 Upload Plugin > Select the plugin you downloaded before > Install Now
Open Now > Activate Plugin > Connect your Socialhead Account > Copy Site_ID > Paste it into Integration Setup > Activate > Done
Get Product Feed for Google Shopping and More – By Socialhead for FREE and enjoy selling across channels easier than before. 
If you have any questions or troubles when installing or using our plugin, please contact us right away for support via our email support@socialhead.io or visit our website socialhead.io and talk to our support team via live chat. 
Don't forget to follow us on Facebook, Instagram, Twitter, Linkedin & Youtube for the latest updates of Product Feed for Google Shopping and More – By Socialhead.