Still wondering whether you should be using Instagram collection?
Although the feature hasn't gained as much as Instagram Stories or Instagram Shopping, it's absolutely one of the most incredible tools for you. 
Whether you wish to gather user-generated content or keep notice of your competitors, Instagram collections can allow you to keep tabs on the posts you want to remember. 
Are you ready to get started? 
This article will help you know how to create and manage your Instagram collection for your business. 
Why Use Instagram Collection?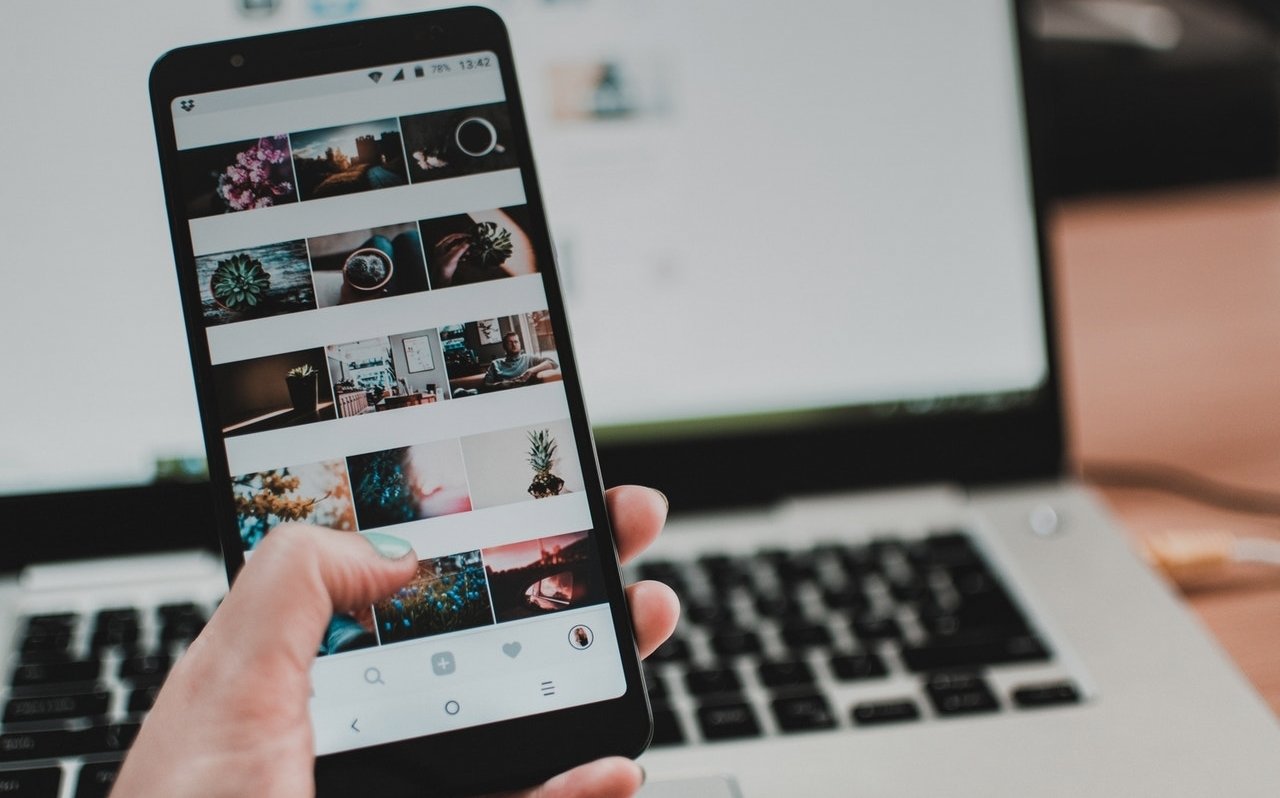 Since you save Instagram posts you want to refer to later on, they're stored in a private section of your profile. Instagram allows you to arrange your saved posts into individual collections, making it easier to find what you're searching for. 
Analyze your competitors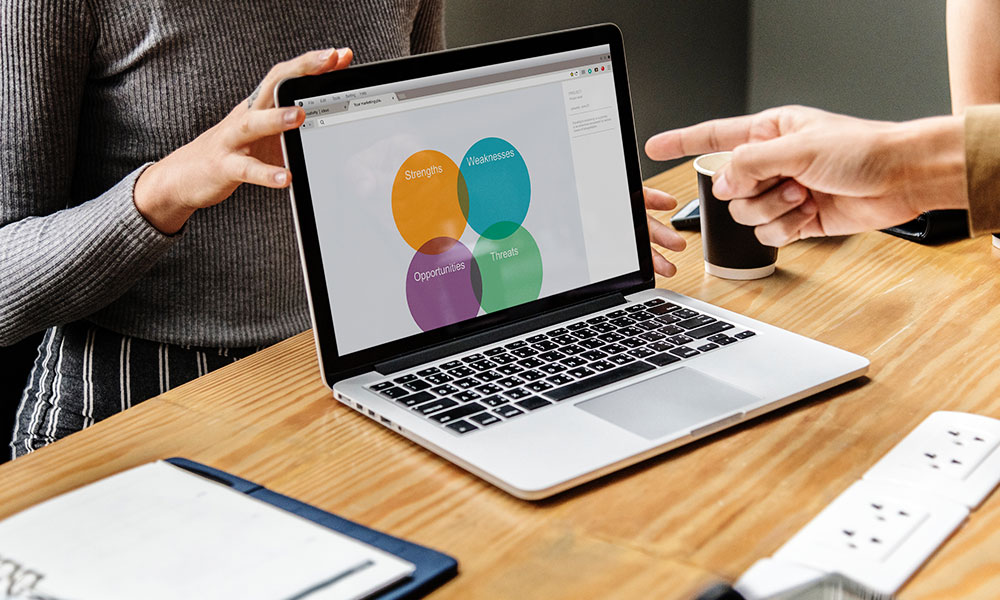 Instagram collections let you do research on your competitors without wasting your marketing budget. Search for reputable brands or local businesses in your niche and add relevant posts to a collection. 
Analyzing these collections will keep you updated with what your competitors are sharing and how they interact with their community. Besides, you can see if your Instagram posts fit your competitors' level of visual attraction. 
If you want to be very granular, You can even build individual collections for each of your major competitors. But whether your specific requirement, the key nature of Instagram collections makes it the impeccable tool for collecting ìnformation.
Control user-generated content
A list of mentions is a handy method for your user-generated content management (UGC). You can also build a separate collection of UGC that you're permitted to use, so you comply with Instagram's terms of service. 
If you find a stunning photo that you want to repost while browsing your Instagram feed, or scrolling the Instagram Explore page, Instagram's saved posts are a perfect option.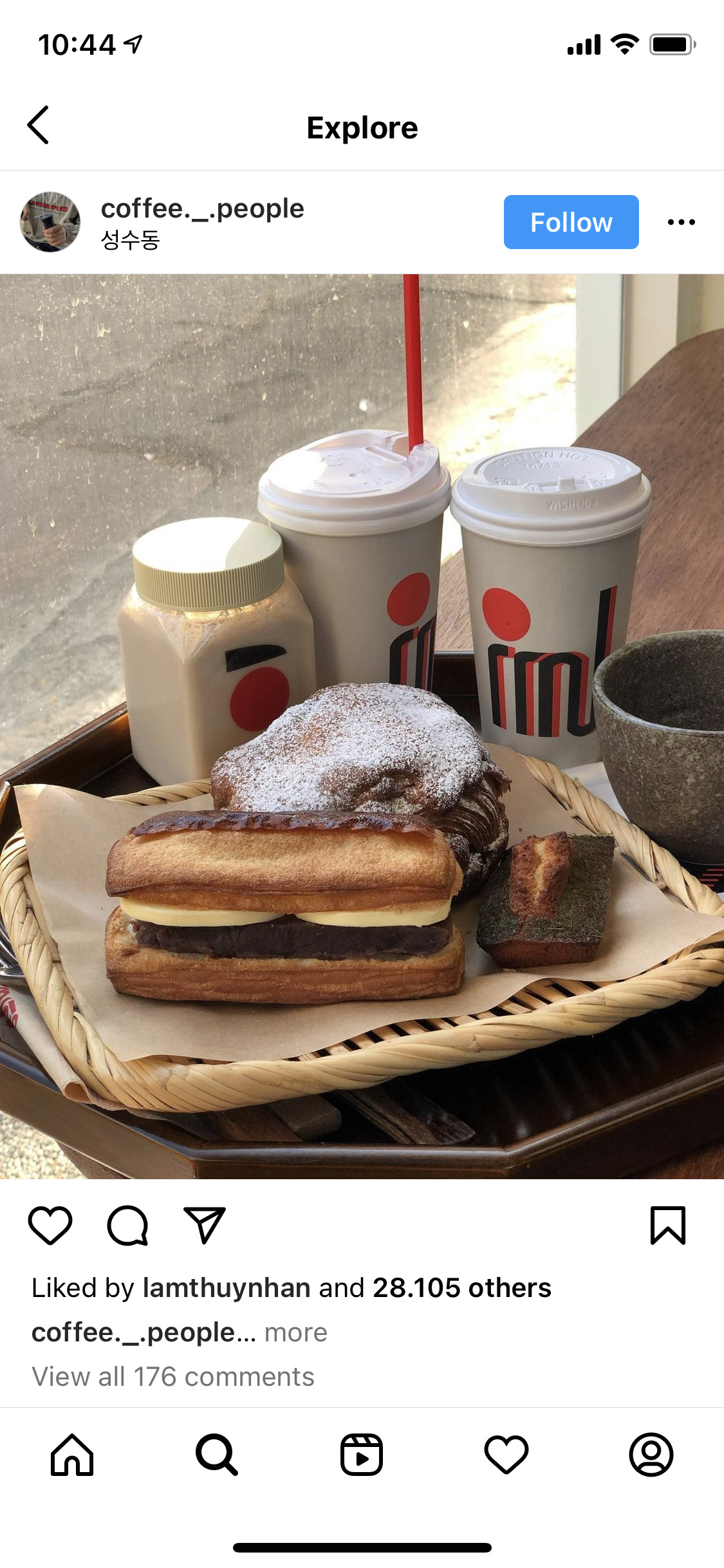 The same strategy is employed for tagged Instagram posts, which you only access via the Instagram mobile app. You can go through your tagged images and add the best UGC to your Instagram collection. 
For instance, let's say that you're in the accessory business and marketing a specific design. You find that somebody has tagged you on a photo, sharing a moment putting on your particular necklace design. By adding this share to a collection, you can easily communicate with the user and seek their content later to leverage as marketing material. 
Moreover, you can even generate various UGC collections based on products, colors, or themes. Hence, whenever you bump into something relevant, you can add it to a suitable collection to browse later. 
This is particularly useful for saving "filler" lifestyle content that you organically come across in your Instagram feed.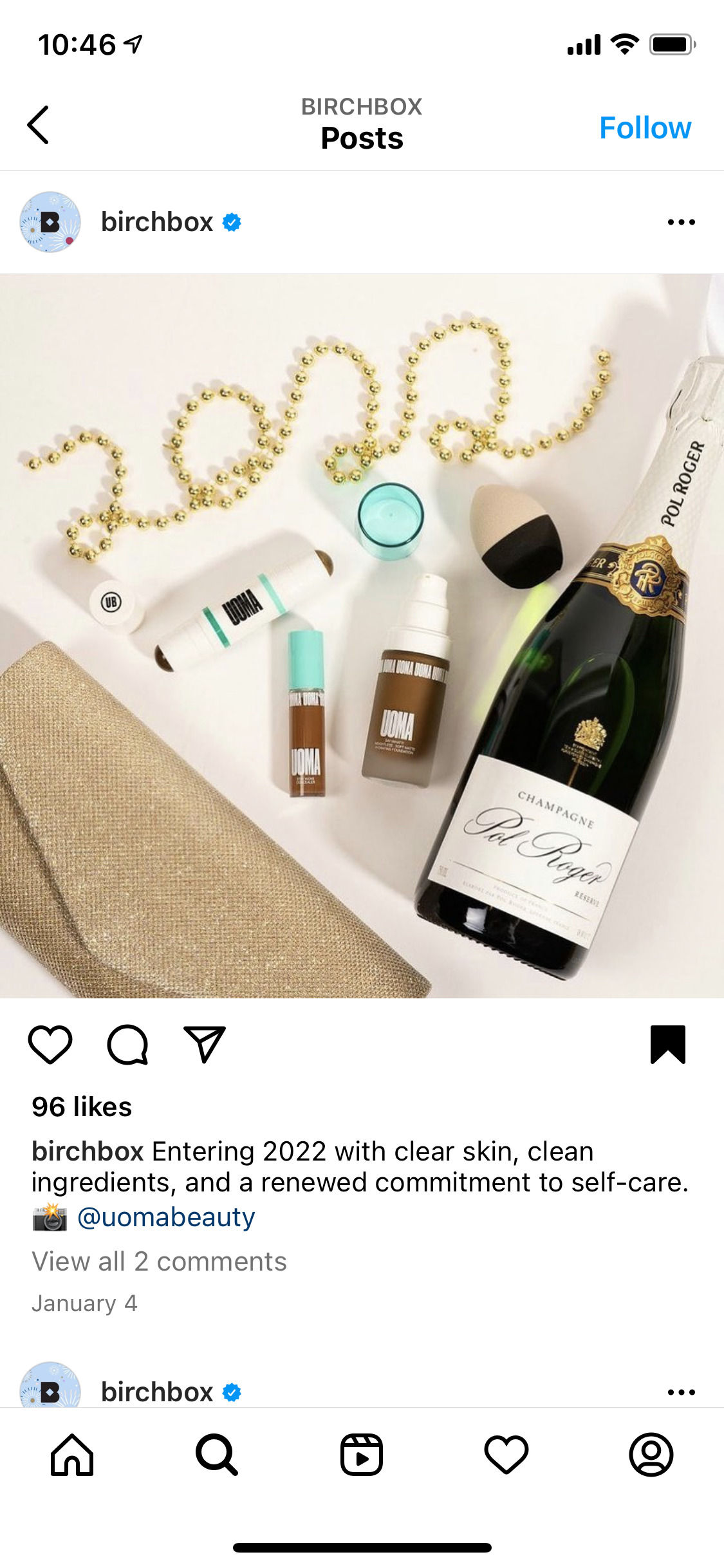 As retaining your online business's overall aesthetic and Instagram layout is a must, getting a collection of high-grade UGC to choose from will help you gain success in the long run. 
Form a digital moodboard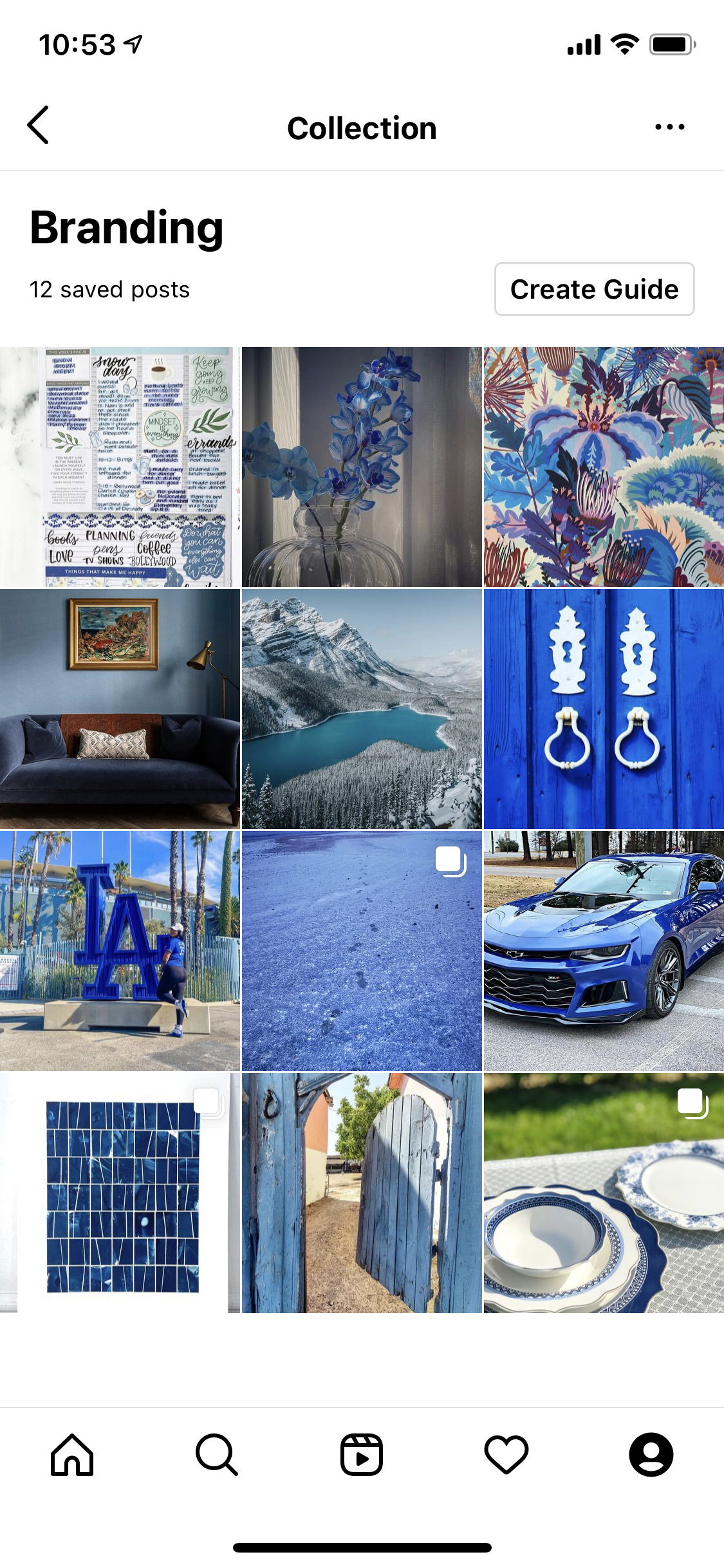 Inspiration is what we all need in our lives, and collections are making it simple to save what inspires you. 
Regard it as your digital mood board. Anytime you stumble upon a piece of content that inspires you – whether it's a splendid product image or meaningful video – you can add it to your collection with ease.
Your Instagram collections can store almost anything your brand is currently into. 
That's also true if there is an influencer you want to cooperate with or photos that intrigues you, or even if you're searching for inspiration for your upcoming Instagram marketing strategy. All you have to do is to create a collection that shows the Instagram aesthetic and visual qualities that you're pursuing. 
What's more, you can then leverage the collection to brief your team, influencers, photographers, or anyone else. 
Streamline engagement 
Collections can be beneficial for streamlining engagement with your Instagram audience. Save brand and product mentions you find on Instagram to a collection. Storing all of your mentions in one place makes it simpler to track people who follow you and interact with them if you have time. 
How to Create an Instagram Collection?
Step 1: Go to your Instagram profile and click on the three vertical lines menu button.
Step 2: Choose Saved.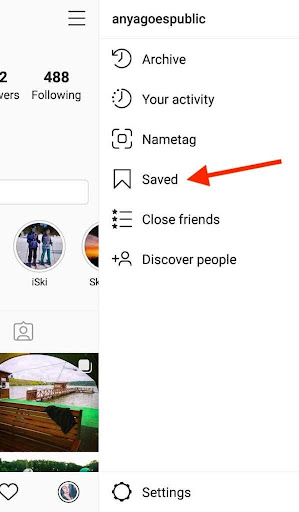 Step 3: Choose the Plus sign. If you have already saved some posts, you can include them in your new collection right away. When you're done, click on Next. 
Step 4: Type the name of your collection and click on Done (iOS) and Add (Android).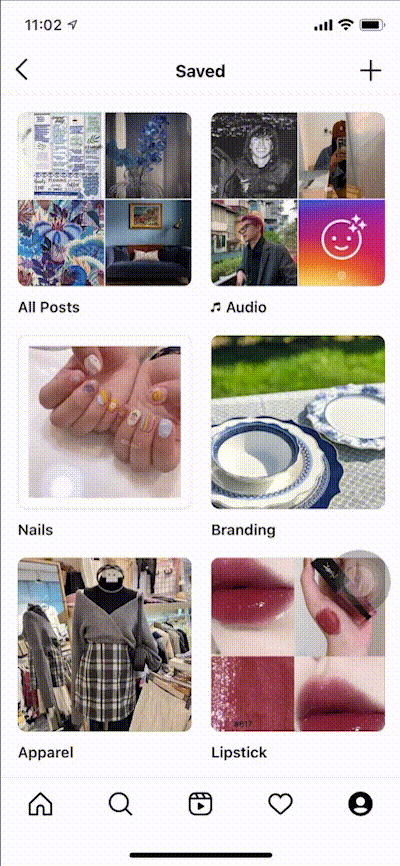 Step 5: Here you might also choose a cover image for your collection. Click on one collection, then tap on the three vertical dots, choose Edit Collection. Then, you can change the cover of the collection as you want.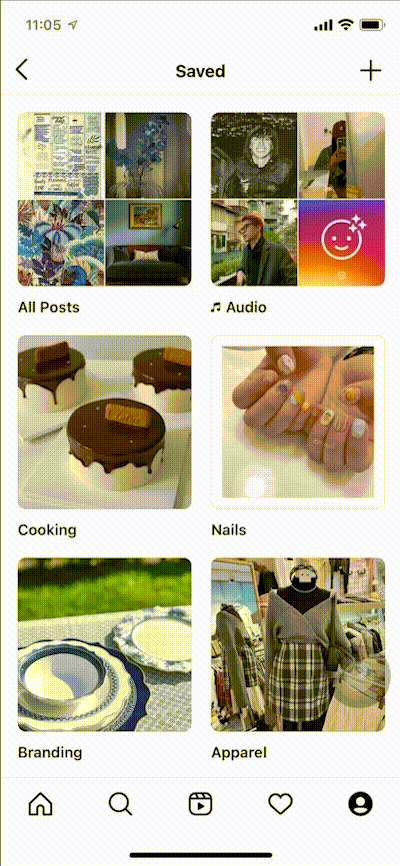 How to Create New Collections When Browsing Instagram?
While you're browsing, you can also generate
 to save your favorite posts. 
Step 1: Find a post you're interested in, then tap and hold on to the Bookmark button in the lower right corner of the post. It will lead to Save to menu.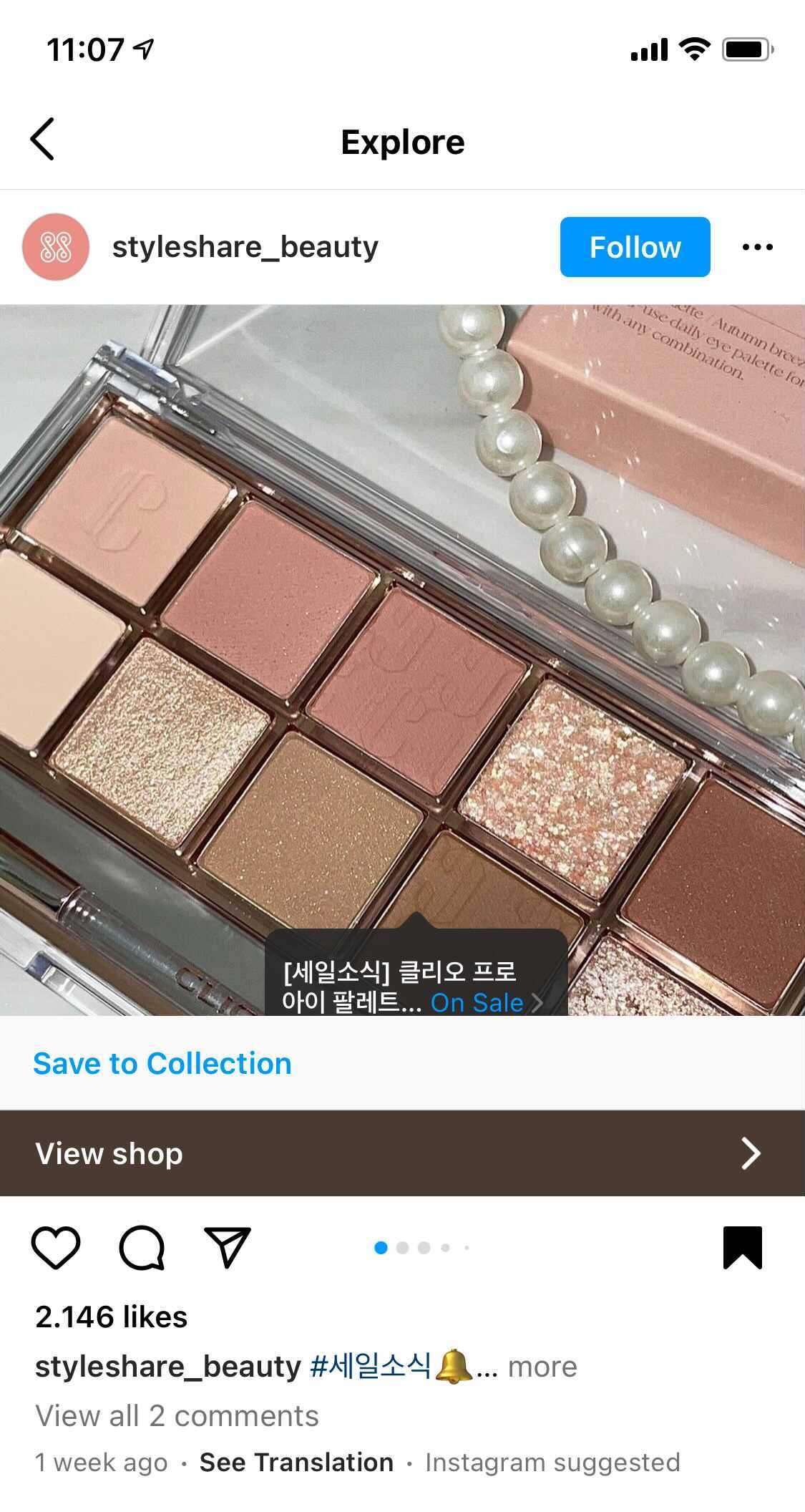 Step 2: Within the Save to menu, choose the Plus sign.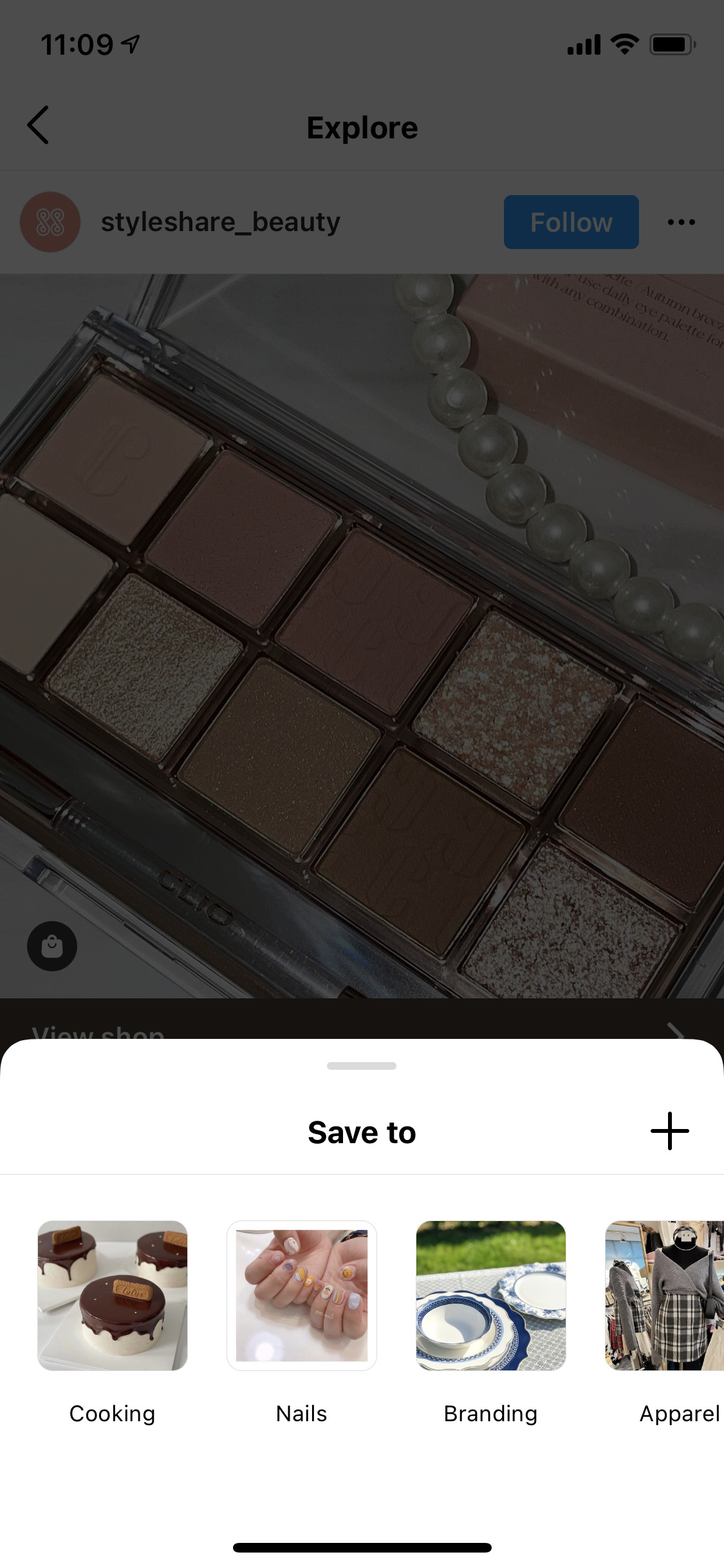 Step 3: Enter the name of your new collection and choose Done.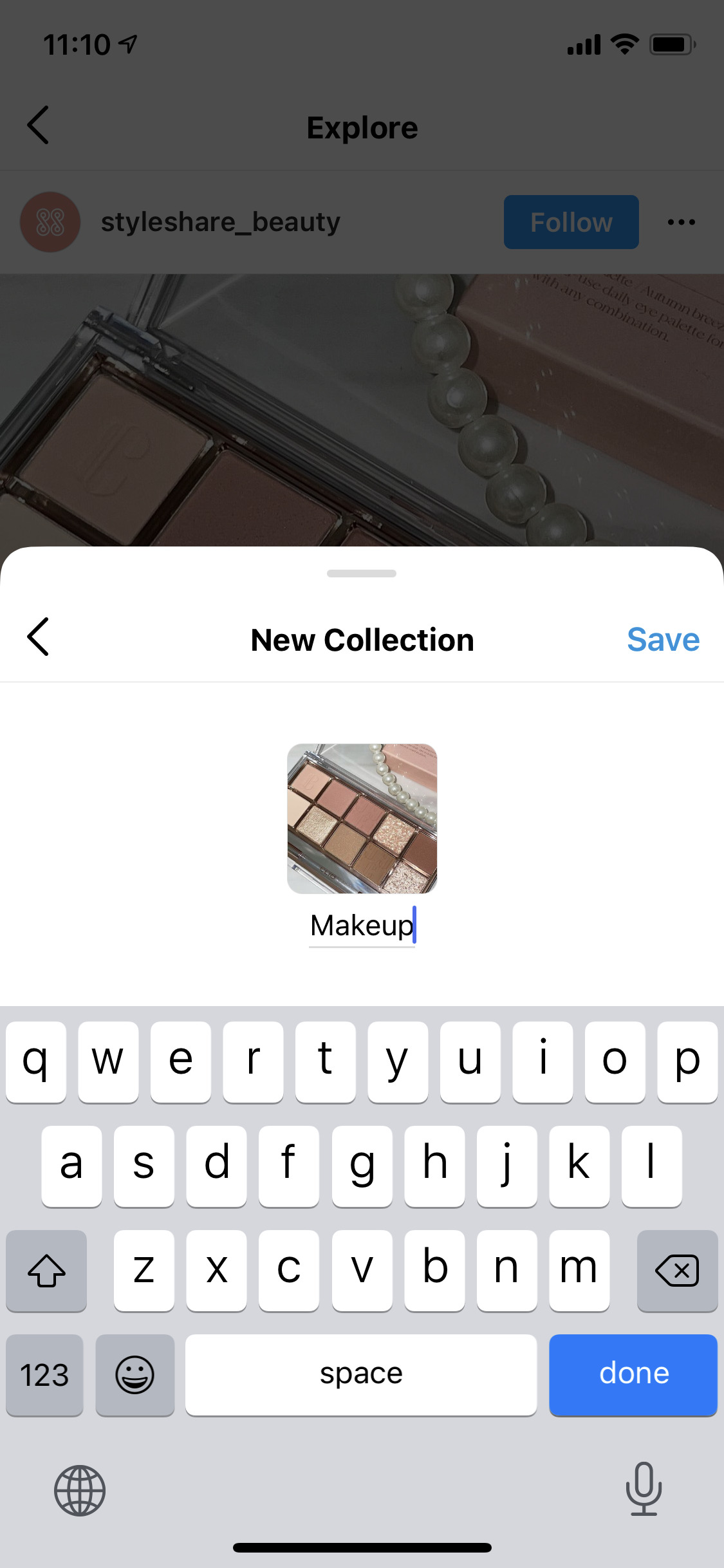 How to Manage Your Instagram Collection? 
An Instagram collection stays in your Saved posts. The platform allows you to view, edit, add and remove posts from the collections whenever you want. 
Add posts to your collections
It is super easy to include posts in your collection. What you need to do is just tap and hold the Bookmark button as you find your favorite post. Then select the collection you want to save the post to. Instagram lets you add the same post to different collections. 
Besides, there's another way to add posts to your collections. Just head to one of your Instagram collections, tap the three vertical dots in the upper right corner and then select the Add to Collection to add posts.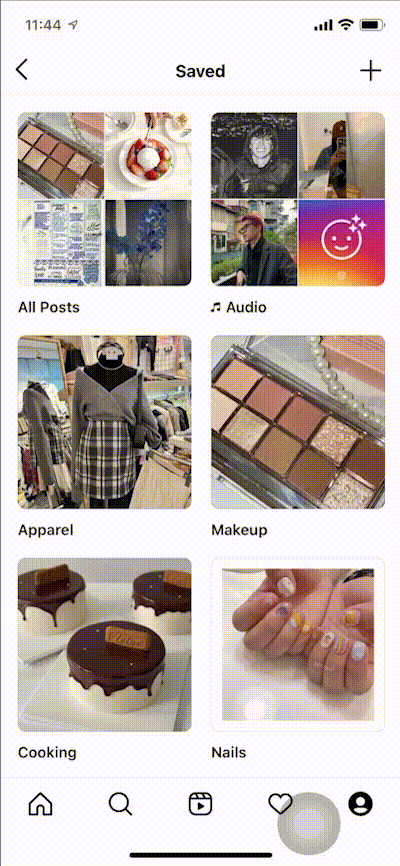 Remove posts from your collections 
To delete a post from a collection, you need to navigate to your profile and open Saved posts. Then open one of your collections and choose the post you want to remove. Tap the Bookmark button one time to remove it. From the popup menu, you can decide to remove the post from this collection or remove it from your Saved posts altogether.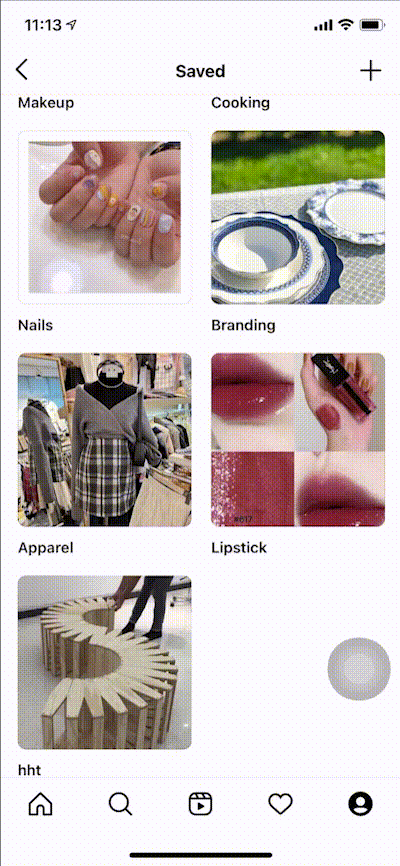 If you want to remove more than one post from the collections, tap on the three vertical dots in the upper right corner and choose Select. Pick the posts you want to delete and then choose Remove to clear them from the collection.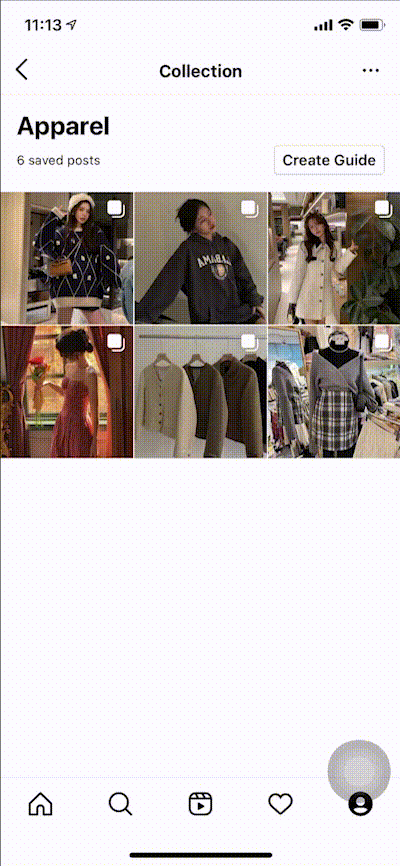 Edit your collections 
Go to the collection you want to edit and choose the three vertical dots. Then select Edit collection and it will open the menu that you can edit the name or the cover of your collection or remove the collection permanently from your Instagram account.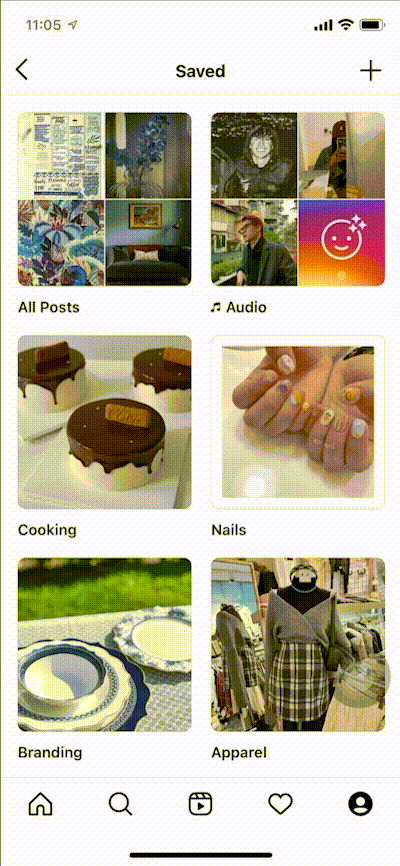 Take The Most Advantage of Instagram Collection
That's all you can do with Instagram collections. Compiling private collections is quick and simple, and managing saved posts can let you do competitive analysis and track your brand mentions and followers without using your marketing budget. 
What do you think? Have you capitalized on Instagram collections? How do you use them to support your marketing campaign? Please share some opinions and experience in the comment section.