With 1 billion users globally, Instagram has soared in popularity among social media platforms.
This is a substantially lucrative platform for advertising, promoting brand awareness, and growing your online business. Instagram has been completing itself by launching more useful features for businesses. It helps companies access a tremendous audience, marketing their products and services more effectively. 
And one of the most interesting shoppable features Instagram has developed is product tagging. Brands now can include product tags on their posts to link to a specific product. That somehow increases the chance of selling this product. 
In this article, we will give you a step-by-step guide to tag products on Instagram. Keep on reading to understand more about this shopping feature. 
Instagram Shopping Overview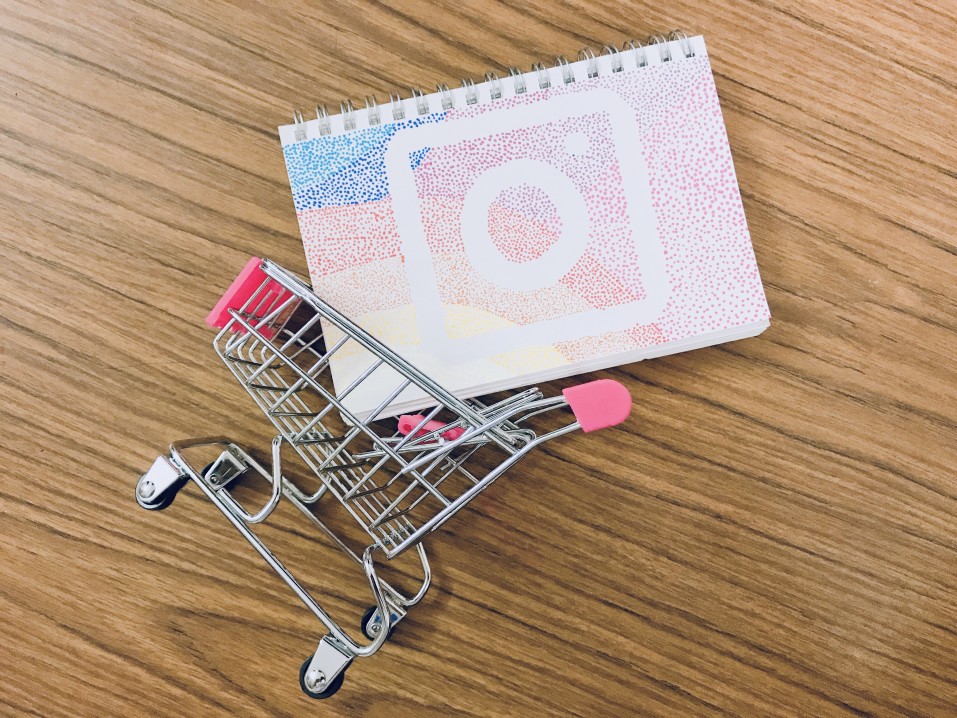 Instagram Shopping develops a set of incredible features that enable people to easily shop your business's photos and videos all throughout the platform. 
Instagram Shops –

Instagram Shops are storefronts that allow the buyers to buy directly from your brand profile, providing a checkout option. 

Shoppable Tags

– Shoppable tags can help highlight your products in the posts, stores, or livestreams, which aids in attracting your audience's interest to your product. 

Discover in Explore

– This feature will promote your product visibility by sharing your featured products via your organic posts and stores, letting people explore the products in the "Search & Explore" section. 

Checkout on Instagram

– The feature allows your shoppers to make purchases right on the app without leaving the profile. So convenient! 

Shopping from Creators

– You can partner with some creators and let your shoppers get the inspiring looks from their favorite creators without leaving Instagram. 

Instagram live Shopping features

– Businesses can launch your latest released items on Instagram Shopping and help your customers make a purchase right on the live shopping. 
What are Instagram Product Tags?
Product tags are an excellent feature Instagram launched to help e-commerce stores achieve more results from their Instagram posts. 
These shoppable tags include both the name and the price of the products. 
As you upload a product with a product tag, you let people go to your site and view your product with two clicks. There's no need to scour the entire rigamarole of visiting your profile and finding the link on your bio. 
Instagram doesn't support clickable links in captions, so this is an ideal way to drive more website traffic and more orders by letting your customers do the least amount of work. 
Before the launch of product tags, selling goods on Instagram was quite challenging. Beyond the link you put on your bio and the swipe-up feature on Instagram stories, there weren't many chances to drive sales via Instagram. 
The appearance of product tags is a game-changer. More and more brands are capitalizing on the power of shoppable tags and have gained wonderful results. According to BigCommerce, brands reported a whopping 1.416% in traffic (Natori) and a 20% rise in revenue (Magnolia Boutique). 
So does your brand leverage these amazing product tags? If not, let's give it a shot now!
How to Enable Tagging on Instagram Shopping?
Before you want to tag products on Instagram, you need to follow the steps below to activate product tagging on the platform.
Step 1

: Go to your Instagram profile. 

Step 2:

Tap on the option of

"Get Started"

at the top of your Instagram profile.

Step 3:

Tap on

"Products".
Step 4

: Choose a product catalog to connect to your Instagram business profile.

Step 5:

Tap on

"Done". 
How to Tag Products on Instagram?
If you want to tag products on Instagram, you'll need to ensure your brand is based in countries supported by Instagram and that your business mainly sells physical items. 
Provided that your Instagram account is connected to a Facebook catalog and your account has been approved, you're ready to go. 
Creating a post with a shoppable tag is a piece of cake. Let's have a check on the steps below. 
Step 1 : Post your product image 
Start by making a new post as usual. Pick a photo and tap through the screen with filters, then choose "Tag Products" on the screen where you type a caption before uploading a post.
Step 2: Tag your products 
From there, you can have a look through your catalog and select which product you want to tag. Tagging products is similar to tagging people, except you select the tag from your collection of products rather than your list of followers. 
Instagram enables you to tag up to 5 products on a post or tag up to 20 products if you upload different images at the same time. 
However, it's better to tag less rather than more, simplifying things for your customers. Bear in mind that people just want to do the least amount of work and too many options can be overwhelming. 
Picking just one or two products to highlight on a post will give you a higher chance of people visiting your website.
This Sharelov's infographic proves how simple it is to tag products on Instagram. 
Best Tips to Tag Products on Instagram
#1. Tag as regularly as possible
Staying consistent will increase your visibility within the app. The more products you tag, the more places you tag them, the higher chance you can show up on people's shopping explore page. 
#2. Double-check that everything is working seamlessly
There's nothing more terrible than dead links or product tags that lead to the wrong item. Ensure you're always checking that everything is working alright. You can use your personal account to check on your business page and view it through your customer's eyes. 
#3. Mix up your posts
If you intend to tag products on Instagram, remember to mix up your posts.
Shopping posts and product mentions are crucial to growing businesses. However, if every post on your site is an advertisement for your product, your viewers might get sick of it soon. Try to balance between authentic, appealing content and product posts to get more returning followers. 
#4. Do some tests on your audience
If you intend to tag products on Instagram, you can try tagging various types of products with a variety of price points. Then, make an analysis of your tag data to gain click-throughs and sales conversions. That way, you can have a feel for the sort of content that resonates best with your shoppers. 
#5. Add actionable CTAs
Advertisements and product posts have always contained call-to-actions, such as "buy now or never" and "click now". As Instagram supports clicking and buying directly from within the app, CTAs should be more literal, like "tap on the shopping icon to buy now" in your captions. 
The Outstanding Examples of Product Tagging on Instagram
There are some typical examples you can learn from if you're going to tag products on Instagram. Let's see how efficiently these brands leverage product tagging on their posts. 
AYR
AYR – an acronym for All Year Around – is a clothing company providing basics like jeans and T-shirts. This promotion is part of a throwback paparazzi photo of Huge Grant:
AYR's items are clothes that people usually have in their closets, so this post gets creative and shows how stars put on their basics. This marketing tool is intriguing and presents the brand's personality, while showing how to style their items like stars.
iPort Products
Maybe your brand sells accessories, and they look great in context. This is similar to iPort Products, which provides cases for Apple items, as presented in this post:
The post helps keep Apple lovers in mind. The minimalist, modern design not only reminds people of the Apple brand but also promotes iPort's brand. This branded post will stay in the mind of the audience, some of whom might be using their iPhone or iPad, and want a new case. 
World Market
You can flexibly tag products on Instagram the way you want. For example, World Market – a HomeGoods store – shows their catalog can fit into the lives of their target audience. The post presents the items look within a decorative display:
Thanks to product tagging, users can see which products on the bookcase are shoppable. They can know the item name, price, and if tapping those blurbs, they can immediately purchase.
Wrapping Up!
Instagram has transformed the course of shopping, making it simpler for merchants to reach an international audience. When you tag products on Instagram posts, customers will experience a unique shopping time and a quicker purchasing process.
Whether your online store sells children's clothing or home decorations, Instagram product tagging will allow you to tell your brand's story in the most engaging way.