Have you ever seen an Instagram post so boring that you just want to scroll through it immediately? Well, that might happen to your posts if you calculate your Instagram engagement rate incorrectly and make wrong decisions accordingly.
What is Instagram Engagement Rate and Why you Should Track It?
Instagram engagement rate is an indicator showing how many users interact with your content on the platform. This includes the numbers of likes, shares, comments, saves, and more.
This metric is so important because it reflects how interesting and relevant your content is. A high engagement rate means your content is on-point and resonates with your target audiences.
However, if you have +10,000 followers but only a dozen of them hit the like button or leave a comment, you better watch out. The red flag is flying!  
Perhaps you are wasting your time on ineffective marketing campaigns. It could be low-resolution photos, unappealing content, ads with a wrongly-targeted audience, etc. 
To avoid these things, you have to evaluate your engagement rate correctly.
💡 Besides telling how your posts perform, Instagram engagement rate also affects how the Instagram Algorithm ranks your posts in the future. 
How can you calculate Engagement Rate for your Instagram posts?
Calculating this rate for your Instagram account might not be as easy as you thought. Indeed, there is not only one fixated formula to do so. 
Some brands prefer to calculate this rate by dividing the number of (likes + comments) by the number of followers. Meanwhile, some say it'd be more accurate to divide by the number of impressions, not 'followers'.
Furthermore, some businesses also claim that comments are more important than likes. Therefore, they assert that 1 comment should be equivalent to 1.5 ~ 2 likes.
That's why in this article, we will show you the 3 most common ways to calculate your Instagram engagement rate.
#Formula 1: Engagement by Followers
To calculate your Instagram engagement rate this way, divide the number of likes and comments by your total number of followers then multiply by 100.  
Engagement = (Likes + Comments) / Followers x 100
The data such as likes & comments count, and total followers are public info on Instagram. That's why this formula is perfect for you (well, it's your one and only choice) if you:
Want to check out the engagement rate of the competitors to see how you perform compared to relevant brands in your niches

Intend to team up with an Instagram influencer and want to know whether this person/brand makes a big impact on their followers (visibility is of great importance)
However, using 'followers' instead of 'impressions' might be misleading. For instance, some of your followers only check their Instagram once or twice per month and they'll definitely miss tons of posts including yours.  
#Formula 2: Engagement by Impressions
The second way to calculate your Instagram engagement rate is to divide the number of likes, comments, and saves by the number of impressions then multiply that number by 100.
Engagement = (Likes + Comments + Saves) / Impressions x 100
Because this formula takes into account the number of people who actually saw your posts and decided whether to engage with your content or not, it gives you more accurate insights into your performance.  
To view this data, ensure that your account is Instagram Business Account. Navigate to your profile > select the drop-down menu at the top right corner > Insights. After that, choose "Post" and adjust to 'Impressions' and 'Engagement'.
❗ However, to view this data, ensure that you switch from an Instagram personal account to an Instagram business account.
It should be noteworthy that the number of total impressions and saves count is confidential info. That means you cannot compare your engagement rate with any Instagram account. 
Nevertheless, this formula may be more useful if you run Instagram paid ads and need to evaluate your campaign effectiveness based on impressions.
#Formula 3: Factored Instagram Engagement Rate
In some rare cases, some might put more weight on certain factors than others in the equation.
The so-called "Factored Instagram Engagement" can be substantiated by the notions like "shares carry more weight than likes so it must be multiplied by at least 2". 
For example, a marketer may value comments above likes, shares or saves, etc. Therein lies a formula like this:
Engagement = [ (Comments x 2) + Other interactions ] / Impressions x 100 
This approach apparently inflates the final result and thus can be highly deceptive. That's why we do not recommend using it. 
Instagram Engagement Rate – Do & Don't
DO- Try to earn Instagram engagement in an authentic way
Here are things you can do to drive more sales and level up your Instagram engagement rate:
Invest in Instagram paid ads
If you are a newbie, Instagram ads are an ideal solution since it is fully integrated with Facebook. That means you combine Facebook's accurate targeting capabilities with Instagram's high engagement.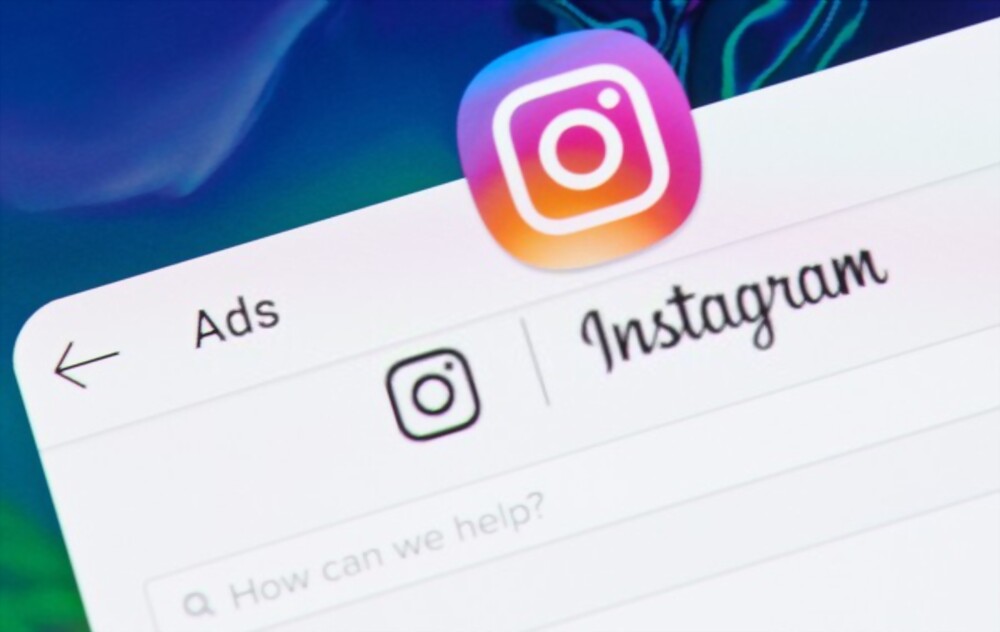 Not to mention that Instagram ads come in many forms. One common way to drive traffic to your Instagram store is promoting your Instagram posts under Instagram Stories ads with a swipe-up link to direct the audience to your profile.  
Take good Instagram photos
Scream a big fat NOPE to low-quality pictures, especially if you want to post them on Instagram! The truth is Instagrammers will look at your photos first and decide whether to take any further actions such as likes, shares, or comments.
Hence, posting stunning photos can be a brilliant way to increase Instagram engagement rate for your brand.
💡 There's no need for a professional photographer, let's discover how to take good Instagram photos with your smartphones!
Visuals are pivotal on Instagram, but posting gorgeous photos without an eye to curating quality captions can be a really bad idea.
Once followers are impressed by your well-taken pictures, then the captions are where you can spark a meaningful conversation.
To name a few? You can give more context to your photos, ask them questions or give them a sneak peek of your upcoming products, which, otherwise, can hardly ever be achieved with just stand-alone pictures.
💡 Want to know how to write engaging Instagram captions to increase your Instagram engagement & make your brand voice be heard?
Utilize Instagram latest features
With IGTV and Instagram Reels, Instagram prioritizes the content we are most likely to be interested in (most are from those we haven't followed yet). 
Also, videos created with Reels and IGTV appear prominently like this on Instagram Explore Page. So why not make the best use of this free boost?
That's why we highly recommend using Instagram's brand-new feature to expand your reach.
Try to get yourself on the Explore Page
Instagram will suggest to us posts we are likely to be interested in on Explore Page. And most content we see there is from the accounts that are new to us.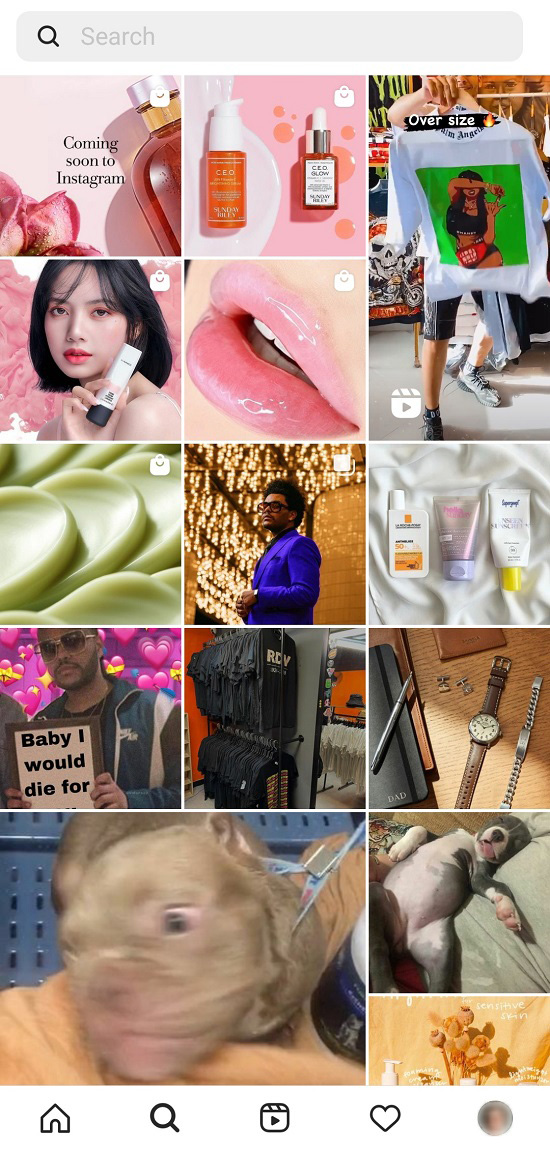 Thus, by boosting your visibility on Instagram Explore, you can improve your discoverability and eventually increase your Instagram engagement rate.
DON'T- buy fake followers and likes
If you've just dipped your toe in selling on Instagram, be patient. Bear in mind that boosting Instagram engagement is a long-term strategy. +10,000 followers or thousands of likes and hundreds of comments are things you cannot afford overnight.
And you should never ever buy likes and shares to show them as social proof. Here are 3 reasons why!
Your account might get banned
According to the Instagram Community Guideline, buying fake followers is now officially banned. And those who commit such fraudulent will put their own accounts in jeopardy.
The modern Instagram algorithm detects bots and deletes them in a literal flash. Are you sure you want to invest in something that is so unstable? Plus, Instagram might ban your account too for having such accounts in your follower's list.
Now suppose that your account doesn't get suspended, buying fake followers still sounds like an awful idea. It's like throwing money over the window. 
Because genuine engagement from real people can drive you more sales or increase brand loyalty, fake engagement, at the end of the day, is fake bots.
That's why fake followers and likes are completely useless in increasing revenue or brand awareness.
You will risk losing customers' trust
Apart from constantly pouring money to earn likes and followers for your posts to make them look natural, this practice will damage your social credibility greatly. 
Customers can see through your little tricks as easy as a pie of cake. 
And once they realized you are trying to fool them, they will turn their back on you. Subsequently, you lose a potential customer to your competitors. 
Ready to increase your Instagram engagement rate?
We hope you can calculate your Instagram engagement rate correctly and come up with appropriate strategies & tactics to improve your presence on the platform. 
After you've known your posts' performance on Instagram, we believe you'd love to know how to increase this rate right? We got you covered with relevant articles in the 'Recent posts' section right below!
Start Increasing your Instagram Engagement Rate with Shopify!
Did you know Shopify can help you reach more users and customers in eCommerce?
Showcase your best Instagram feeds and turn customers into followers. Start your Shopify 14-day trial today!