Selling online brings in a tremendous variety of benefits. Your online store can access customers from every corner of the world, compared to brick-and-mortar retail shops. And you don't need anyone to run the cash register. 
More importantly, you can experience more than one way of selling. You can not only sell your goods on your Shopify store but move to other sales channels where your potential shoppers hang out. 
Instagram is a typical example. 
This platform has become a robust tool for e-commerce businesses, particularly with the launch of Instagram Shopping and Instagram Checkout. 
So with the Shopify Instagram integration, e-commerce owners can outperform their competition with ease. 
The following post will help you find out how to integrate Shopify and Instagram, providing you with some helpful tips to foster social proof for your online business.
What Does Shopify Instagram Integration Mean?
A Shopify and Instagram integration will enable you to sell more efficiently, both on your Shopify and Instagram accounts. This improves the selling power and potential of the two platforms and helps you access more shoppers where they are most active. 
And here's the amazing part: the Shopify and Instagram integration options are all free via Shopify, and some of them (especially the Shoppable Instagram) provide features that are unavailable to every non-Shopify user yet, handing you an extensive and distinct edge. 
You have to configure your Shopify shop manually to activate and manage individual integration options, although you don't need to use each option if unnecessary. The available options for Shopify and Instagram integrations include:
Shoppable Instagram

– lets you sell directly from your posts' photos in a format belonging to Instagram. 

Instagram Galleries for your website

– lets you leverage user-generated content and produce social proof to grow sales.

Putting

Instagram Follow

buttons on your website to raise social followers, opening a new chance to market to interested clients. 

Setting the tracking pixel on Shopify to implement retargeting campaigns on Instagram for your products and services. 
The Significance of Shopify Instagram Integration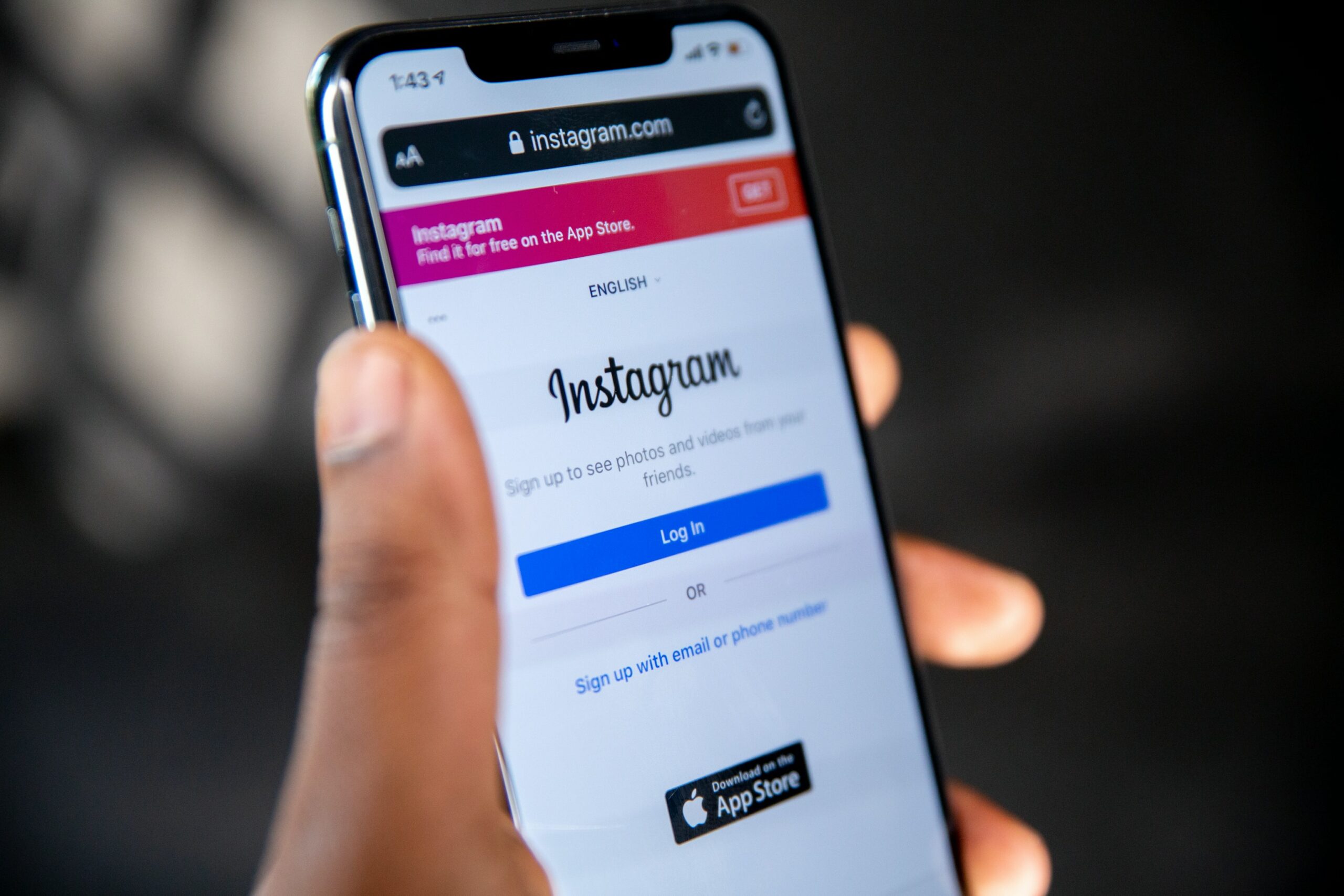 There is a range of reasons why you should integrate Shopify and Instagram for businesses. Here are some important ones:
Instagram is one of the most dominated and broadly-used social media platforms, with over 1 billion active users every month. Moreover, about

90% of them

follow one or more brands according to Instagram. 

A research study by Yotpo shows that

60% of users

have explored new goods on Instagram, and 30% out of these users said that they generally purchase new items that they find on Instagram. 

In a statistical analysis, Hootsuite finds that

75% of active Instagram users

navigate to a brand's website after seeing their post. That offers you a wide audience for your site. 

Furthermore, Instagram also enables its users to make an order within the app, thanks to Instagram Checkout. This helps accelerate the checkout process and efficiently boost the conversion rate for your online business.
How to Integrate Shopify and Instagram?
Step 1: Check out whether you're qualified to use Instagram Sales Channel
Before implementing Shopify and Instagram Integration, you need to ensure that you're enabled to use Instagram Sales Chanel. For that, you have to satisfy the following requirements: 
You have to be dwelled in one of the supported nations by Instagram. 

You must obey Facebook's Commerce Policies and its Merchant Agreement as well. 
Step 2: Log in to your Instagram Business Account
When it is verified that you're qualified to use Instagram Sales Channel, you will need to log in to your Instagram Business account. The account lets you understand more about your customer base and the performance of your posts by giving access to all the analytical data. 
Follow these steps to convert your regular Instagram account to Instagram Business account:
Navigate to the

"Settings"

menu 

Click on the

"Switch to Business Profile"

button 
Step 3: Create a Facebook shop
You will now be asking why to set up a Facebook Shop as you're integrating Shopify and Instagram. This is a crucial step to tag your products in Instagram Posts. 
Within the menu along the left side of your dashboard, there's a "SALES CHANNELS" section, under which you'll see your Online Store. 
There's a plus icon near SALES CHANNELS. 
Click on it, and you'll see a list of available sales channels to add to your store.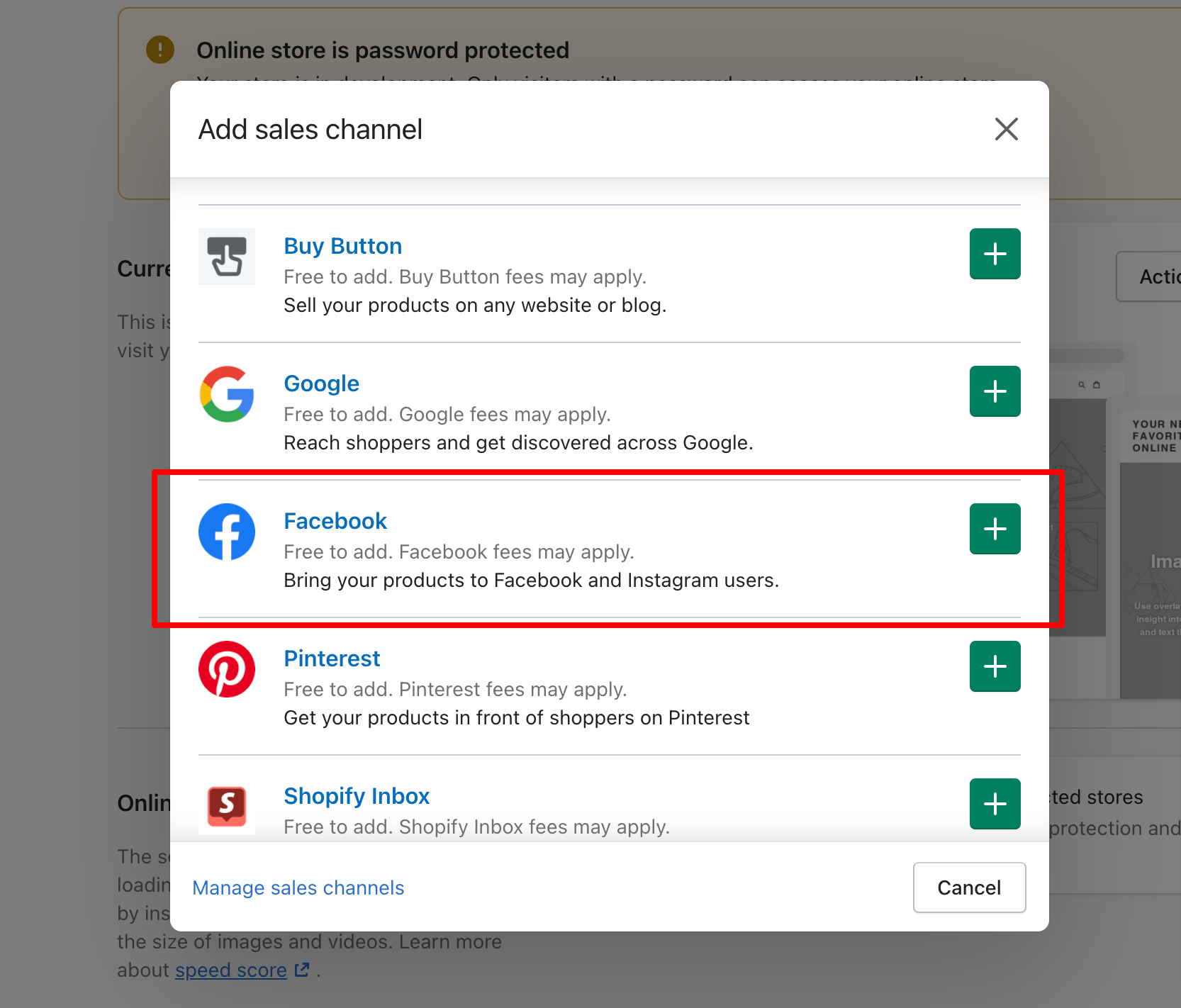 Choose the green plus icon near the Facebook option. This will lead you to a screen showing the permissions required for adding this sales channel.
Choose Update sales channel. Then, Facebook will appear under your SALES CHANNELS in your dashboard.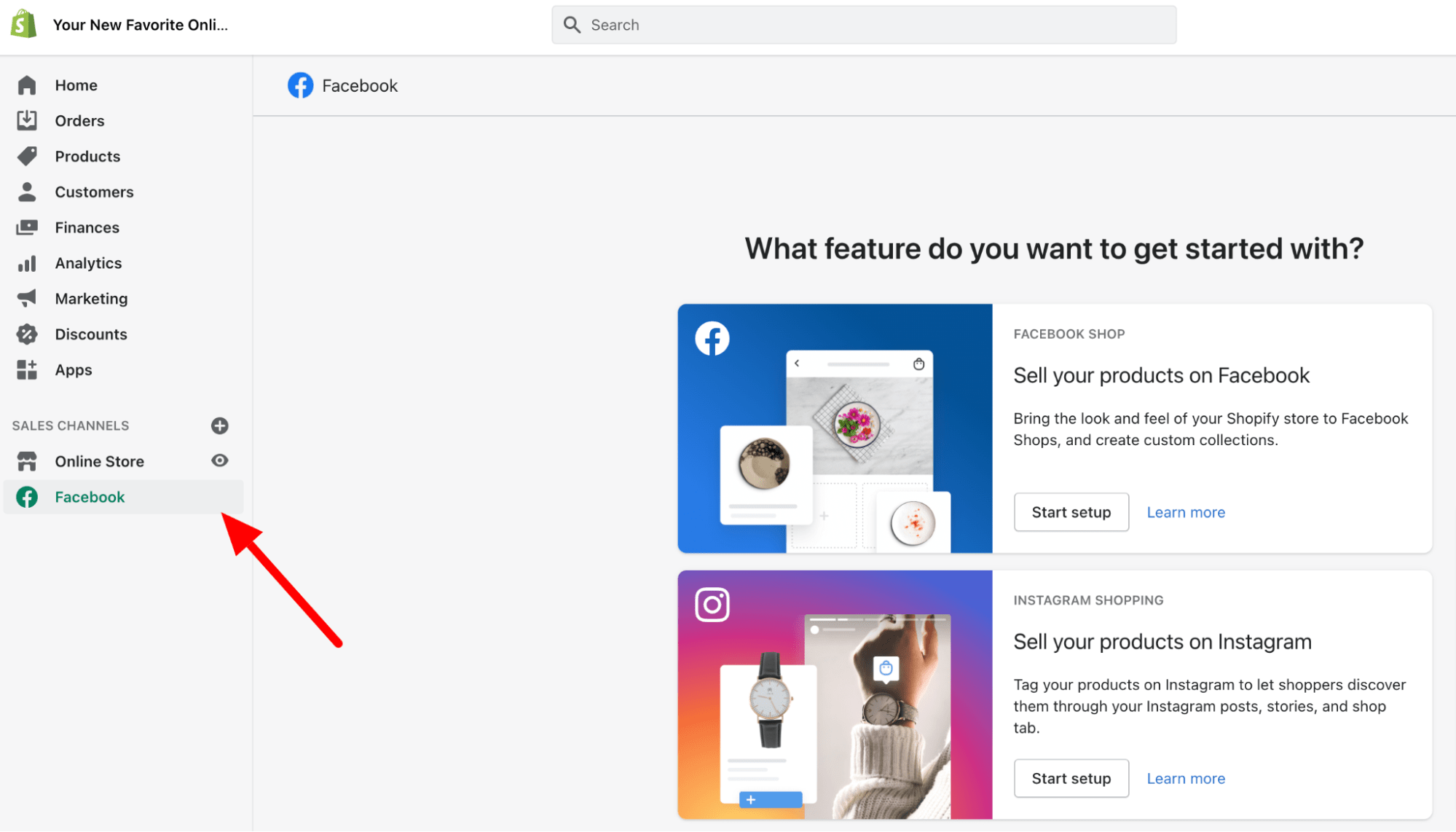 Step 4. Configure Instagram Shopping in your sales channels
You'll find several options for getting started within your Facebook sales channel. 
Navigate to the "Sell your product on Instagram" section and click on "Start setup". 
It will show some suggestions for a seamless review process, like using an established Facebook account, getting admin permissions for the account, and having already moved to an Instagram Professional account. 
After that, you'll wait for the terms and conditions and request approval. This can last 1 to 2 days since they review your products. 
Step 5: Add your products to Instagram
Within your Instagram app, navigate to your business profile options and choose "

Settings

". 

Go to

Business > Shopping

and confirm your Facebook account. Then select your product catalog and click on "

Done

".
With your Facebook sales channels and all the little details solved, your items will automatically sync from your Shopify shop to your Facebook and Instagram stores. 
Your product visibility will automatically alter to add your new sales channels. If you want to make any adjustments to the visibility of any individual item, just enter that product's edit page to edit those settings.
Step 6: Update your checkout mode
Within your Facebook sales channel commerce settings, you can select between two checkout methods: Your Shopify online store or directly on Facebook and Instagram.
Both methods have benefits and downsides, but if you want to build a seamless sales option within Instagram, you should choose Instagram Checkout. 
Then, you just need to customize your Instagram store to reflect the stunning customization of your Shopify shop. 
Tips for Selling on Instagram Effectively
With your new sales channel in place, it's high time to optimize its conversion potential. We'd like to share some helpful tips to support you. 
Tips #1. Employ brilliant photos
Just similar to your Shopify product and landing pages, the use of stunning photos is undeniable. 
On Instagram, there's a difference between someone scrolling past and someone pausing to explore. 
Attract their attention with breathtaking product pictures that emphasize the specific details of your offering and what it will be in action.  
You can apply some quick tips to generate excellent product photos. 
Great lighting is essential.

For better natural lighting, try to shoot during the early morning and late afternoon. Use reflectors and light diffusers to get as proper lighting as possible. 

Stay consistent.

The look of your images will reflect your brand, much like your brand voice. Therefore, keep consistent across your collection and ensure the photos are of high resolution. 

Display your products in use.

Stunning lifestyle photos present how your product can fit into your shoppers' lives, and studio photos should follow the little details. 

Edit your images to perfection.

While it's inviting to go from shooting to publishing, you would want to spend some time editing your photos for optimal sharpness, brightness, color, and background detail. 
Tips #2. Take advantage of videos
Make those great photos move with engaging video content. 
Research by Wyzowl indicates that 84% of people claimed that they'd been persuaded to buy a product or service by watching a brand's video 
A proper blend of photos and videos can foster engagement for your brand, boosting awareness, likes, clicks, shares, and eventually, purchases. 
Moreover, you can use IG Live to interact with your followers in real-time, even including product tags for them to purchase directly from your live stream. 
Furthermore, reels are another incredible option for producing short TikTok-esque videos to share with your audience. 
Tips #3. Capitalize on your profile
Many Instagram users will visit your profile to know more about your business and your offering. Therefore, it's recommended to: 
Profile image: Select a profile image that showcases your brand well and can be easily apprehended at the small scale at which it shows. Typically, this will be your logo. 
Bio: Your bio is an ideal place to describe your business on Instagram, so use this small space smartly. Briefly present what your brand is about, employing emojis as necessary to capture interest, and finish with a URL.

This is the only location you can put a link to, so pick a great page to link out to. You can edit your link whenever you want, according to what's going on with your brand at the time.
Tips #4. Play your hashtag game
Utilizing hashtags is a fantastic way to enhance the visibility of your posts by appearing for trending terms in the Instagram Explore section. However, remember not to stuff your post with them. Stay purposeful. 
Try to utilize relevant hashtags that actually have volume. If no one is looking for it, you're just wasting space in your caption. 
If used appropriately, hashtags can broaden your reach and accelerate the performance of your posts. 
Tips #5. Produce powerful captions
Combine your beautiful photos with strong Instagram captions that convey the right message. They add context and tell your customers what action they should take. 
Besides, it's also a good place to showcase your brand personality, building a unified brand experience across all your properties. 
Here are some tips to make your captions work:
Keep them concise:

Instagram is extremely visual, and people don't come to read a book. Do not overexplain. Just show them exactly what they need to know and place your CTA. 

Proofread your content:

Obviously, you want to publish the post quickly, but you want to ensure it's correct. Read through the post one more time before publishing to ensure it sounds great and has no errors. 

Add a call-to-action:

Each post should give the audience a chance to do something. What do you want them to do? Say it clear at the end of your post. 
Tips #6. Select wonderful user-generated content (UGC)
Your loyal shoppers are not only a good source of generating revenue – they can also be a robust marketing asset. 
Call out for UGC and include those splendid photos in your Instagram feed. 
This will result in higher engagement and better relationships with your current buyers, as well as winning trust in potential customers. It demonstrated the excitement your product has gained and how your product appears/ fits in real situations. 
Let's see how LuluLemon leverage UGC on their Instagram page:
View this post on Instagram
Tips #7. Catch new eyes with influencers
With the support of influencers, you can have access to brand new audiences. 
Having a built-in audience, influencers are the combination of advertising and social proof. Their fans consider their brand plugs more truthful than conventional marketing, escalating your brand's estimation in their minds. 
Additionally, they are cost-effective compared to traditional advertising. Hence, it is a win-win method. 
You can look for influencers to go to a partnership or leverage influencer marketplaces as a middleman for your influencer marketing. 
Here is an example of influencers marketing from Jennie and Hera Beauty.
View this post on Instagram
Tips #8. Get more sales with nice ads
An enormous benefit of adding the Facebook sales channel is that you can construct gorgeous advertisements on both Facebook and Instagram that are aimed at your potential customers. 
You can take control over all your ads from Facebook and even employ a pixel to monitor the actions customers take on your Shopify shop for producing greater ads. 
Your ads can be in various forms, including photos, videos, slideshows, stories, swipeable carousels, etc. 
Final Thoughts
Applying social media to your online marketing strategy has a massive impact on your success and revenue. The Shopify and Instagram integration will help you better engage with your audience and other social media communities.  
More importantly, the connection between Shopify and Instagram is completely free to all users. That is to say; this integration will help you drive more sales and bring in lucrative benefits in the long run.