Instagram growth is one of the key things that any merchants should pay attention to when selling online on this platform. With this, they can easily track all of the necessary data for their business.
Now, let's continue and see how it can improve your Instagram shopping business.
What is Instagram growth?
Generally, it is like statistics comprising the numbers of followers that you have and gain for better brand awareness. Instagram growth also indicates how fast your followers grow and how many users become "unfollows".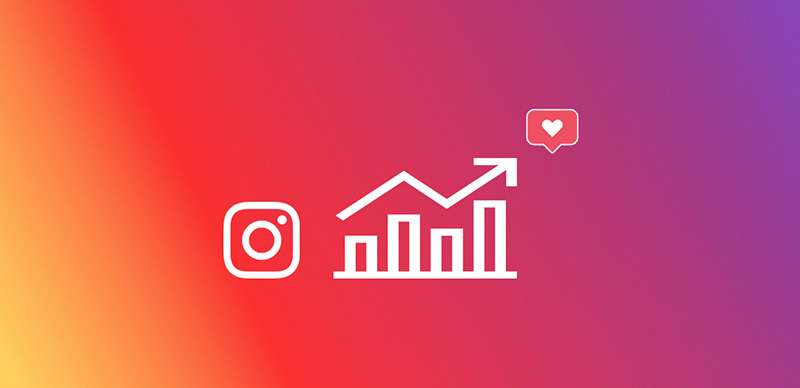 In other words, Instagram growth helps measure your profile's performance and gives you ideas on how to improve your strategies. 
How do you use Instagram growth for your business?
Before jumping into making any adjustments to your strategy, you need to know your own numbers first. When expanding your business to Instagram, you will want to get your hand on the slightest details.
And obviously, you will need an Instagram Business account to start your Instagram shop. 
Use Instagram Insights
You can have access to Instagram Insights and see which post has the most impressions from your audience. This Instagram feature also lets you know your account's followers and performance.
You can view your account insights by:
Go to your profile page.

Tap the Insights button.
Then, tap the metrics which are under the Overview section.
Or, you can also see the Insights of your specific post on Instagram:
Choose the post that you want to show data, and tap View Insights below the post on the left.

Swipe up and you can see all the data for that post.
Use Socialwidget
When starting a business on Instagram, it's always nice to have a place or storefront that keeps all of your products. Not only that, having a Shopify store beside your Instagram shop will bring a more professional look to your brand.
Moreover, you can always use your already existing Instagram feed for your online store with the help of Socialwidget. It is a Shopify app that helps bring shoppable Instagram feeds to sell more.
More importantly, with the app's new version, Socialwidget V2.6, you can now track the widget's performance with analytical 'reports'.
 With this app, you can see the Instagram growth or statistics of your Instagram Business account. 
You can see how many new followers you've got in a period of time. Additionally, you can also acknowledge how many views you got for both your profile and media on Instagram.
Socialwidget V2.6 also provides you with the statistics of your widgets on the Shopify store. 
All of these new features will help bring you the best experience when selling on both Shopify and Instagram. And better yet, you can download and use Socialwidget from the Shopify app store for FREE by clicking here.
Instagram growth strategies to run your business effectively
Now, it's time for you to take advantage of Instagram growth to make your business run smoothly. And, there are some strategies you can utilize for your online store.
Put effort into content production and content diversity
It can't be denied that this is one of the most important strategies to increase engagement for your Instagram shop. Fortunately, Instagram has provided many features to make more kinds of content. 
You can prefer making IGTV or Instagram Reels which are relatively new and easy to attract more users on the platform. These types of content will surely increase your audience engagement and, eventually, Instagram growth.
Moreover, you can also use Instagram Stories as a great method to increase followers of your shop. Additionally, you can combine Stories with shoppable Instagram stickers for better brand awareness.
And finally, making quality content is undoubtedly crucial for increasing Instagram growth rate. Therefore, you should spend more time learning how to take good Instagram photos to truly gain more followers effectively. 
Sell on multiple platforms
It's always better to sell your products on many marketplaces. The more platforms you sell on, the more chances you have to attract new and potential customers. 
As mentioned above, you ought to try out and start selling on Shopify. It can bring a new experience to your eCommerce business and a better look for your online store. Combining with the Socialwidget app, you can easily track statistics and boost your Instagram growth. 
Additionally, you can also try to sell on other eCommerce platforms such as BigCommerce or WooCommerce for better customer reach. Don't miss out on the opportunity to increase your customer base. 
Spend more time interacting with your audience
This is one of the proven methods to increase your online store's Instagram growth rates. Actively engaging with your audiences is always a good thing to keep them interested in your products and services.
This would mean that you take more time to comment on followers' posts, answer questions, and repost content generated by users. This allows you to create a greater bond with your Instagram community, gaining more loyal followers to your store. 
Final thoughts
Starting your business on Instagram can be no easy task. Therefore, knowing about your store's Instagram growth will help you track all of the important data for your business. More importantly, you can also use third-party apps to support your work and make more sales.
Moreover, there are 7 tips to sell on Instagram Shopping more efficiently. So, remember to take a look and make your business grow.